Focus on the Good
Amid turbulence, Studer keeps steadying hand on health care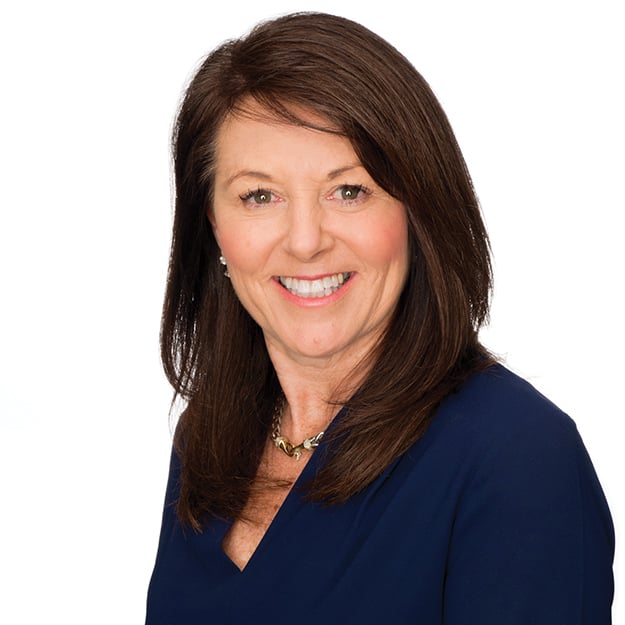 It turns out, health-care organizations across the country look to Northwest Florida when they need to improve clinical outcomes and financial results.
For the last 17 years, Studer Group, founded by former Baptist Hospital executive Quint Studer, has partnered with hospitals and other care providers to help them build workplace cultures that promote accountability, foster innovation and consistently deliver optimal patient experiences and high-quality outcomes. Studer Group has been a company of Huron Consulting Group since 2015 and is based in Pensacola.
Debbie Ritchie, formerly the company's chief operating officer, stepped into the role of president in 2016. A decade earlier, Ritchie had joined Studer Group because she felt that its mission aligned with her own personal calling to make a difference.
"Everyone, regardless of who you are or who you know, deserves quality care," Ritchie said.
In her role as chief operating officer, Ritchie worked to sharpen and streamline Studer Group's own processes, culminating in the company's recognition as a Malcolm Baldrige National Quality Award recipient. Now, as Studer Group's president, she faces the challenge of working with providers who face a great deal of uncertainty.
Q&A with Debbie Ritchie
How do you explain Studer Group's mission to a layperson?
I value the simplicity and direct approach of our mission, which, simply put, is to make health care better across three stakeholder groups: for employees to work, physicians to practice medicine and patients to receive care. Our coaching methodology has, at its core, connecting to purposeful work that makes a difference. When leaders and employees are passionate about what they do and are given the training, tools and tactics to perform better, they'll see better results. That, in turn, only makes them more passionate about continuing to improve.
What has the last year been like for you?
The role of president has afforded me the opportunity to lead the organization in a different way. We have talented individuals on our team who align their work to our mission and values. That was true when Quint was leading the organization, and it's true today. That said, this past year has been challenging because this is a challenging time to be in health care. There is a lot of disruption in the industry—a lot of regulatory change and significant financial pressure. Working directly with health-care leaders, we feel the pressure they're under. While the current environment is challenging, it's rewarding to help those we serve to achieve a better outcome. That's the part of the work I love: the part where we make such a positive difference.
Tell us about your typical day.
My work varies, from helping to develop our leadership team, to working directly with leaders and teams at Studer Group to improve our organizational performance, to working directly with those we serve — CEOs or other health-care leaders. Said differently, I'm either working in our Pensacola office to advance our organizational goals, or I'm traveling across the country to help the health-care leaders and the organizations we serve to achieve their goals.
What is your mentorship philosophy?
No matter who you are or what role you're in, we all have the opportunity to continuously improve. I encourage others to find individuals who model the leadership characteristics and qualities they respect and want to emulate, and to seek input, guidance and direction from those people. Learn from them. Sometimes mentorship can be with one person for a long period of time, or it can be a meeting over a cup of coffee or lunch with someone you want to learn from at the moment. I personally think that everyone should have a mentor; mentoring and mentorship is something everyone should challenge themselves to do and find.
What do you wish more people knew about health care?
I wish people really understood the correlation between the engagement of health-care providers and the quality of care provided to the patient. Research shows that those in health care are challenged with work/life balance; it's really hard to work in health care today. And yet, we all want better quality and more affordable care. The more we can focus on our people — acknowledging when work has been done well and when someone has made a positive difference, as well as supporting health-care workers by providing the training they need to be successful — the more engaged those people will be in their work. As a result, better care will be provided to all. I just wish more people focused on what's right in health care.