FloridaWest Creates Targets of Opportunity
Inside a campaign to mobile cybersecurity professionals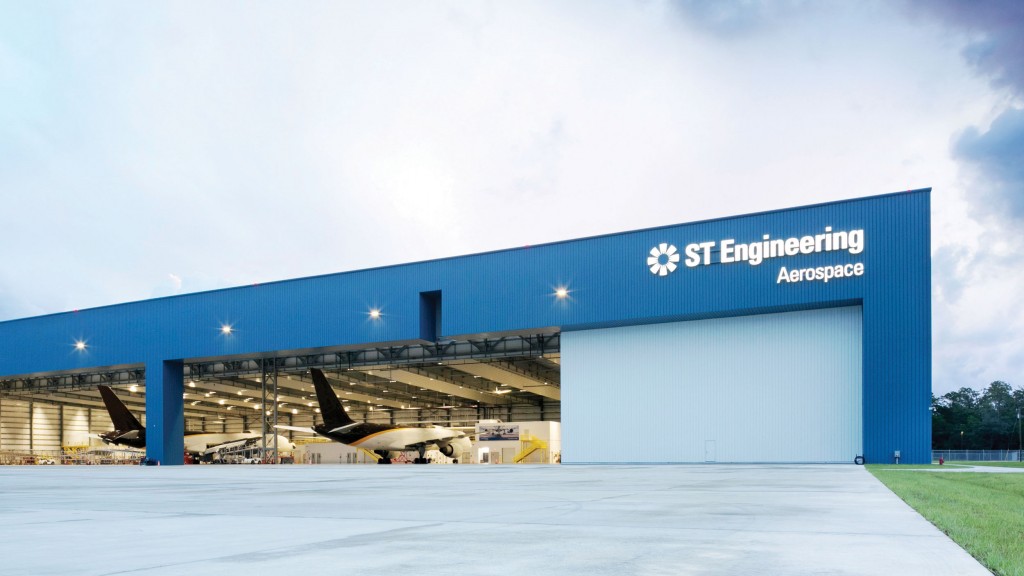 In the economic development business, "targets of opportunity" as Scott Luth likes to call them, don't stand still.
They change and come and go in response to market forces, innovation and local, national and global events and trends.
Luth, the longtime CEO at the FloridaWest Economic Development Alliance, also has found that narrowly targeted prospecting efforts succeed better than broad spectrum ones.
Those considerations were very much in play when FloridaWest began focusing attention on cybersecurity as a source of jobs in 20ı5.
"It's a growth opportunity that complements the military presence here," Luth said. "Pensacola is known, of course, as the 'Cradle of Naval Aviation' and as the home of the Blue Angels, but less well known is the fact that we are the cradle of cybersecurity. Early cryptology was taking place here back in the early ı950s, work that was the predecessor to modern-day cybersecurity efforts."
Through recent years, FloridaWest has been instrumental in making Pensacola the capital of the "Cybercoast."
Cybersecurity businesses rely on talent, and for that reason, Luth has been pleased to see schools at all levels in Escambia County add curriculum and programs that will produce the kind of highly skilled employees those companies require.
He cited cybersecurity academies in K-ı2 schools, the cyber program at the George Stone Technical School, construction of a new science/technology building at Pensacola State College and the heralded Center for Cybersecurity at the University of West Florida.
Pensacola and Escambia County, then, are "growing their own" even as Luth & Co. work to attract established cybersecurity professionals from around the country to the area. In that connection, FloridaWest has launched a website, cybercoastflorida.com, and is embarking on a "Remote from Here" campaign that appeals to people with the capacity to work from anywhere.      
"The campaign has three targets," explained Sena Maddison, the communications director at FloridaWest. "We think of it as 'Bring Your Laptop, Bring Your Dog, Bring Your  Company.' "
That is, someone with a job in cybersecurity and living in a cold, expensive locale might be tempted to move to Pensacola and work with the soothing sound of a lightly crashing surf in the background.
"If you don't have a job, there are a lot of great companies hiring here, so just bring your dog and we will find you a job," Maddison said, adding that FloridaWest has created an express lane for people with security clearances because they are in such high demand. "Or move your company. You may be tired of high taxes and the business climate elsewhere."
"The military drives our economy and second comes tourism, but one is susceptible to the federal budget and the other is susceptible to Mother Nature," Luth said. "The sectors in our market that are most resilient are manufacturing and cyber-information technologies."
Luth listed Washington, D.C., the West Coast and, close to home, Hunstville, Alabama, as targets of opportunity for the "Remote from Here" initiative.
To the extent that it succeeds, Pensacola will have added to its cyber talent pool and, said Maddison, "these are the kind of people who are entrepreneurial and will start their own companies. We are working with hoteliers and Visit Pensacola to bring them here so they can enjoy the experience of working remotely for a couple of days from the beach."
Luth noted that cybersecurity businesses "are not capital intensive like a manufacturing plant; most of them are very nimble and flexible. They can pick up and move relatively readily."
Healthy pipeline
Luth said that despite the pandemic, FloridaWest was busier in 2020 and lately than it had been for years.   
"We have worked lots of opportunities and projects, and some of them are close to a final announcement," he said. "They are across the board from agri-business to high tech, aviation and cybersecurity. It's a really good cross-section of industries that are interested in expansion and relocation. And, we've got startups coming out of our small business incubator."
Hurricane Sally tore the roof off CO:LAB Pensacola, FloridaWest's incubator and growth accelerator, which is supported by Pensacola State College. As a result, some tenants graduated early. Repairs to the facility were expected to be complete in March, Luth said in December.
A recent graduate, EBI Management Group, Inc., has distinguished itself, having been selected as one of 50 businesses named to the 2020 GrowFL Companies to Watch list. The honor recognizes second-stage Florida companies that are growing and diversifying the state's economy.
EBI Management Group is a service-disabled veteran-owned business. A certified professional services company, it specializes in helping the federal government and private businesses succeed by providing enterprise business intelligence.
Generally, Luth's outlook is positive. He noted ongoing expansion by the aerospace contractor ST Engineering at the Pensacola airport and by the Navy Federal Credit Union, in addition to his strong pipeline.
"We are looking to attract people to town who will embrace the community when they get here and find their passion," Luth said. "If your thing is paddleboarding at sunrise, we probably have a group that does that."