Florida will need to find cash somewhere
The Florida Legislature will have a nightmare trying to balance next year's state budget.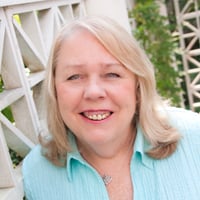 Even without tar balls hitting Florida's beaches, the oil spill floating on and under the surface of the Gulf of Mexico guarantees one thing: The Florida Legislature will have a nightmare trying to balance next year's state budget.
Florida's money woes are expected to continue into next year and drilling proponents had been holding on to the hope that billions of dollars in potential revenue from oil leases and fees could help the state stave off a financial crisis. But on April 20, the Deepwater Horizon tragedy deep-sixed that plan.
Now state lawmakers are in an uncomfortable box. Next year they will be facing an expected $6 billion budget shortfall, in large part because the federal stimulus dollars that have helped keep the state afloat will dry up.
Florida will need to find cash somewhere. Or state leaders must be willing to cut billions more out of already lean state programs, a move likely to have a devastating effect on the state's education programs — the same programs that everyone is depending on to produce a better-equipped work force to lure new industry to Florida.
Most Floridians probably don't realize that in the past three years the federal stimulus has pumped $16 billion into Florida's coffers. Despite the poor economy and high unemployment rate, that federal aid has helped state lawmakers avoid tax hikes and some of the more draconian budget cuts that might have been called for. But that safety net will be gone when the Legislature convenes in its 2011 session — not a pretty reality for a new governor and new House and Senate leaders who are set to take over the Legislature following this fall's elections.
To make matters worse, next year lawmakers need to start replenishing the state's budget stabilization fund, which they've been raiding. And they have to start paying back the money they borrowed from the feds to get the state's unemployment compensation fund out of the red.
Could 2011 be the year that Florida finally decides to enforce sales tax collections on Internet purchases to plug that looming budget hole?
Florida has a "use" tax, which requires residents to pay the state's 6 percent sales tax on Internet and catalogue purchases. If the out-of-state seller doesn't collect the tax, it is each resident's responsibility to pay it. Not surprisingly, few do.
The result: Florida is losing billions in sales tax dollars that it should rightfully be collecting. Some estimates peg the loss at up to $2 billion a year, although that could be on the low side. While the state treasury is suffering, so are local businesses that are losing sales because they have to charge the sales tax. And, especially at the holiday time, local shipping companies are losing out on customers who buy locally and then ship presents to friends and relatives.
Maybe the state will consider righting that economic inequity, giving the state and its businesses a little boost as they struggle to recover from the Great Recession.