Florida Legislature Approves Measures to Help Economic Development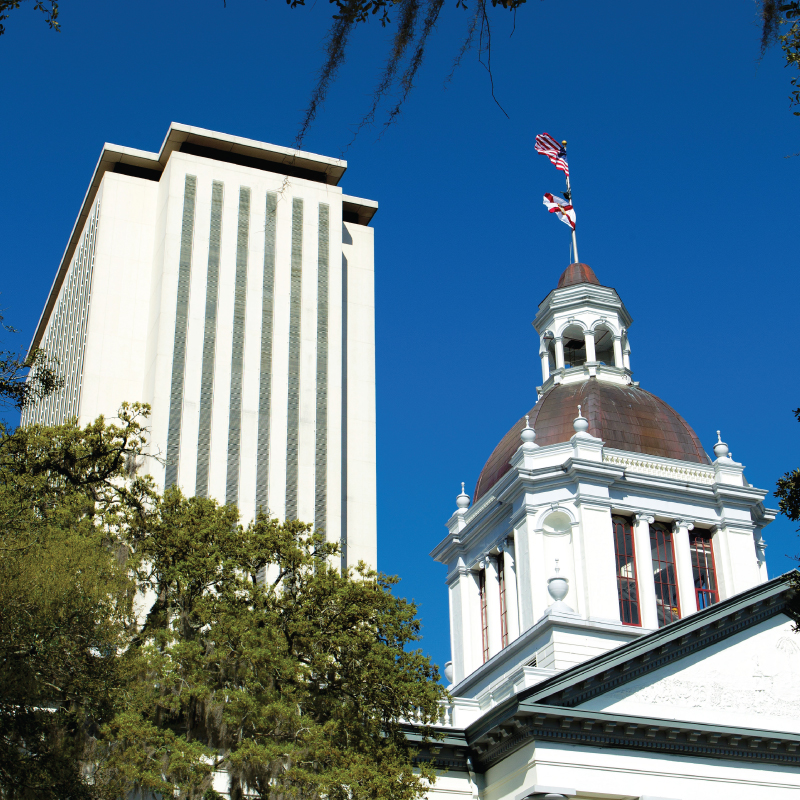 When the Florida Legislature adjourned its annual session in May, lawmakers had approved a host of bills to benefit business — including some of Gov. Rick Scott's economic development priorities — that hopefully will give a little boost to the state's economic recovery.
"This Legislature cut taxes so we'll have more jobs in this state,'' Scott declared soon after lawmakers adjourned.
After the traditional hankie-drop ending the 60-day session, business advocates praised a wide range of legislative actions that are expected to boost retail sales, cut down on taxes limiting economic development and reduce regulations that businesses say hinder expansion.
But lawmakers also included a provision in a wide ranging tax bill that would guarantee the state is getting its money's worth out of state grants handed to companies that promise to create new jobs.
Here's a look at some of what lawmakers approved, bills that are expected to win Scott's approval:
Economic Development Incentives — Worried the state isn't getting the bang for the buck that it should, a tax package passed on the last day of the legislative session creates a schedule for reviewing state incentives and economic development programs in an effort to prevent spending on programs that don't deliver promised jobs. All applicants for an incentive would be evaluated for "economic benefits" and the state Department of Economic Opportunity would be required to publish information about incentives provided to business.
Employment Benefits — Local governments would be stopped from setting their own policies on forms of compensation like sick leave. Business interests oppose being forced to offer government-mandated leave benefits that vary from one location to the next.
Enterprise Florida — Funding is increased for Florida's efforts to attract international business, including funding for offices in China, Israel and Japan, and for expansion of Enterprise Florida's small business trade program.
Manufacturing Permits — The permitting process for manufacturing plants would be expedited, and local governments would be given more flexibility in developing manufacturing.
Manufacturing Tax Break — Eliminating the tax on new equipment for manufacturing was one of Scott's top legislative priorities this year. The tax would not be collected for three years, beginning April 30, 2014. According to the Florida Chamber Foundation, while the rest of the state's economy grew .5 percent from 2010-2011, Florida's manufacturing industry — 17,5000 companies that employ more than 300,000 workers — grew 3.3 percent in that time.
"The exemption … enhances Florida's ability to attract new businesses and help our existing manufacturers grow," said Stan Connally, president and CEO of Gulf Power Company. "Economic development is a competitive sport, and this improves our odds of winning."
Sales Tax Holiday — It's billed as a consumer-friendly move to help back-to-school shoppers by exempting certain school and clothing items from the state and local sales tax. But it's a highly sought after holiday by retailers who say shoppers tend to spend more money when they're getting a tax break, boosting the stores' bottom lines. The exemption, which would kick in during a three-day period Aug. 2 through Aug. 4, would apply to items such as clothing, wallets, shoes, bags and backpacks valued at $75 or less. It also would apply to school supplies that cost less than $15 and, for the first time, personal computers and related accessories costing $750 or less.
Worker Training — The $74.5 billion state budget includes a doubling of funding — to $12 million — that goes to employers for worker training through the Quick Response Training grant program. The program has been lauded by site selection consultants and economic developers as an important tool for job growth.
The News Service of Florida contributed to this report.