Farming in Jackson County is a Family Affair for Four Generations of Dietrichs
Family Matters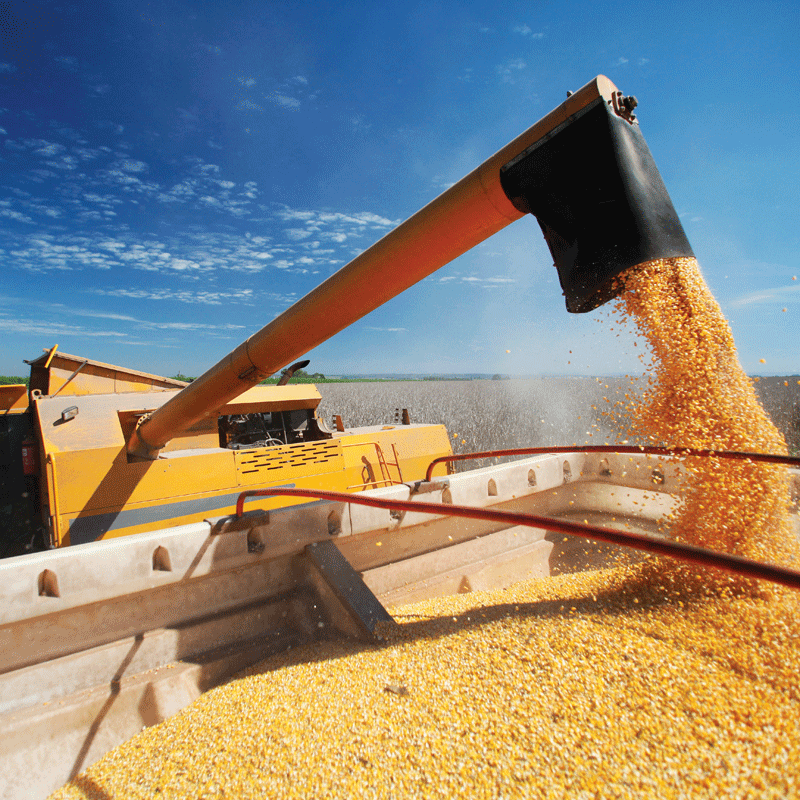 The Dietrich farm brings new meaning to the idea of a "family business."
In this Jackson County homestead, four generations live, work and grow together — harvesting a variety of crops and raising cattle through their familial and agriculturally based partnership.
Theirs is a unique story — even for one of Northwest Florida's most fertile counties.
At the head of this remarkable family sits Gordon and Lady Dietrich. Their son, Christopher, resides on the property with his wife and two boys. As a young and able-bodied worker, Christopher plays a major role in the farm's daily successes, managing and tilling the land alongside his father.
Gordon's own father also calls the farm home, lending a hand when and where he can, and often offering words of wisdom regarding a plot of land he's known for decades.
"You can't do it by yourself," admitted Gordon, "or I sure wouldn't want to try. It's a lot of work. Two people can do three times more than one person, we think."
Though arithmetic may not support their cause, it's a philosophy the Dietrichs apply most ardently. All for one, and that sort of thing.
Mornings on Dietrich Farms begin early, first with feeding the cattle, attending to any needs they may have. Next, they work through a lengthy to-do list. This year, that list has often included rainy day substitutions.
"We try to plan our week every Monday, more or less," explained Christopher. "We try to figure out our priorities, and then we work together to do whatever needs to be done. We work together real well, it seems like."
Throughout the seasons, a rotating crop of corn, wheat, cotton and — above all — peanuts are planted and subsequently harvested, giving this agrarian family a bounty they can rely on.
The fruits of their labors end up in a variety of places, from peanut butters to poultry feed. It's a fast-paced work environment for the Dietrich unit, who attribute much of their success to their responsible and sustainable farming practices.
Early on in their business they implemented a three-step approach to the land, consisting of the eco-friendly technique of strip tilling, crop rotation and dependable irrigation. Today, that three-tier system is the backbone of their husbandry operation.
Unlike traditional tillage, which rummages through the soil completely, kicking up organic matter prematurely and without discretion, strip tillage focuses only on the land necessary for that season — allowing nutrients to build up in the earth.
For the Dietrichs, who refer to themselves as mere stewards of the land, longevity is crucial to keeping the family business alive.
"They take really good care of this property," explained Lady, a Cottondale native who's lived on the farm since 1984. "They try not to do anything that would harm the potential down the line. We aren't making any more dirt. So they've got to take care of what we have, and this is what we have."
Horticulture isn't their only game, though.
More than 200 head of cattle also grace the Dietrich farm. Certified all natural, these bovine are a lean, hearty, good-natured breed that the Dietrichs sell for a premium to Laura's Lean Beef, a Kentucky-based company that champions healthful eating. It's a niche market, but together, the Dietrichs have filled it well.
Their success and ingenuity in such matters has garnered notoriety within Jackson County's agricultural community. For many, it's a collaboration worth admiring.
"Theirs is a family that's all been interested in carrying on a tradition and working together," said Doug Mayo, director at the Jackson County Extension office. "That's very unique any more.
"I think that the key story is that they're the kind of folks that work together. And together, they make it work."
It isn't all hard times and long hours, though. There's a lot of fun doing an honest day's work alongside the ones you love.
For instance, to keep the livestock in line, the Dietrichs made an executive decision to forego the traditional method of herding via horseback, instead opting for a far more modern locomotive: dirt bikes.
"We use the horse power instead of horses," said Lady, with special comedic emphasis.
On any given day, you can see them zipping and zooming around the property, kicking up dirt and herding up cattle. In a couple of rare cases, the cows' personalities, docile ways and motherly instincts have earned particular adoration from the family, resulting in their permanent residency on the farm.
"We've actually made some pets out of them," laughed Lady.
As for the future, the Dietrich clan very much intends to keep their multi-generational farm in the family. Their goal, though approximately 70 years away, is to be dubbed a Centennial Farm — a distinction only awarded to land that has been used for agricultural purposes by the same family for at least 100 years.
"My grandfather used to tell Gordon that this was God's country," reminisced Lady. "It's got fertile soil, good land and a great aquifer and water systems.
"What a remarkable honor that would be."
---
Agriculture Arithmetic
Jackson County is best known for producing peanuts, cotton, beef cattle and corn, but the county's 1,000+ farmers also grow soybeans, wheat and melons.
In 2013, 47,840 acres in Jackson County were devoted to cotton crops — the largest allotment of any county in Florida.
22,251 acres are utilized to grow peanuts — also the highest acreage of any Florida county.
In Jackson County, 29,441 acres are devoted to pasture/hay producing lands, primarily for the raising of cattle.
In 2012, the county was home to 49,000 cattle and calves, 27,000 of which were beef cows.
---