Expanding Economic Opportunities
The Tallahassee-Leon County Office of Economic Vitality brings together public and private partners to help grow the economy in Florida's capital community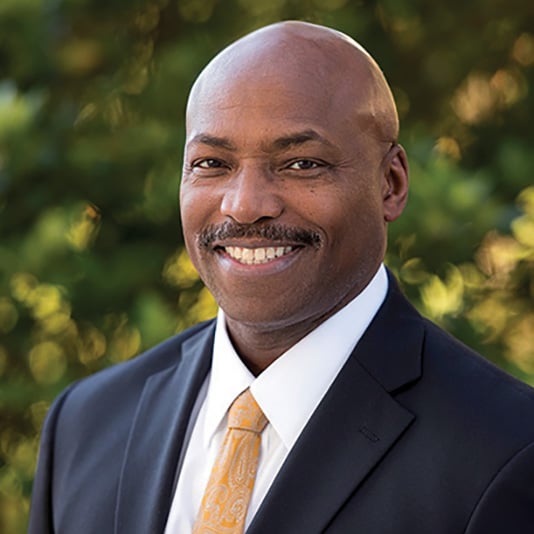 Tallahassee-Leon County is primed for a surge in economic growth as its first long-term Economic Development Strategic Plan is implemented. One year ago, the Tallahassee-Leon County Office of Economic Vitality (OEV) was designated as the new lead agency for economic development in the community by the Blueprint Intergovernmental Agency. The OEV actively creates opportunities to coordinate and connect the private and public sectors across the economic development spectrum. And, when gaps in the ecosystem are identified, the OEV leads the effort to seek out and create new partnership opportunities as well as augment successful initiatives by providing additional resources to bridge that gap.
This new collaborative approach to economic development focuses on leveraging resources and the strengths of the business community and other key stakeholders. The OEV serves as the fulcrum for fulfilling the strategic plan, whose goals include developing a collaborative program of work, promoting our community as a business generator and aligning all available resources, while at the same time being fully accountable and transparent.
The fact that our community has committed to a unified vision for the future and rallied behind this collaborative program, which fosters idea generation, business formation and sustainable growth, is exciting. Even more exciting is the knowledge that the greatest opportunities lie ahead. In preparing our area for economic ascendency, what better place to start than with an effort to keep and grow the businesses that are already here?
Recognizing the importance of Tallahassee-Leon County's existing business environment, the OEV has created a business retention and expansion program that fulfills a key cornerstone of the strategic plan and augments the investments the community has already made to keep local companies strong. Through the Capital Local Outreach Opportunity Program (CapitalLOOP), the OEV will conduct one-on-one site consultations with local businesses and industries, learn their needs and concerns, then formulate ideas on how we can work together to help advance opportunities and remove hindrances.
CapitalLOOP recognizes the vast knowledge and experiences of the community's economic development partners and leverages it by including them on the problem-solving team. In addition, it helps to further stimulate the Tallahassee-Leon County economy and private-sector job growth by activating multiple channels of outreach that facilitate the development of solutions in a holistic manner. A key component of CapitalLOOP is the inclusion of the goals and objectives of the OEV's Minority Women Small Business Enterprises program, which provides crucial guidance and assistance to help further unleash the job-creation potential across all levels of our economy.
This truly seamless public-private approach to economy building through direct business outreach is just one example of the OEV's efforts to establish an economic development program that will be the best-practices model that other communities seek to emulate. Business retention and expansion programs such as CapitalLOOP are vital to the success of any economic development effort. What's more, companies such as CapitalLOOP that participate in comprehensive outreach programs that are offered by their local economic development organizations are statistically more likely to grow and expand.
Building a collaborative network to expand economic opportunities is central to what we do at the OEV. We are the first stop for a company looking to grow or relocate in Florida's capital community. To that end, CapitalLOOP focuses on local business growth, retention and expansion, then identifies opportunities and solves challenges within the ecosystem which, in turn, helps stimulate the local economy and private-sector job growth. The health of a community's existing industry has long been a leading indicator of the health of its foundation for sustainable economic growth, and the CapitalLOOP program will help evaluate and assess the business environment. It will also serve as the backbone for more aggressive economic development activities, such as business recruitment.
Connect with our team, schedule a consultation or join the conversation on Facebook or Twitter (@capital_LOOP) and tell us why you know doing business in Tallahassee-Leon County is a #smartchoiceTLC.