Evolving Bay County's Health Care
Medical care has evolved with upgraded facilities and specialized care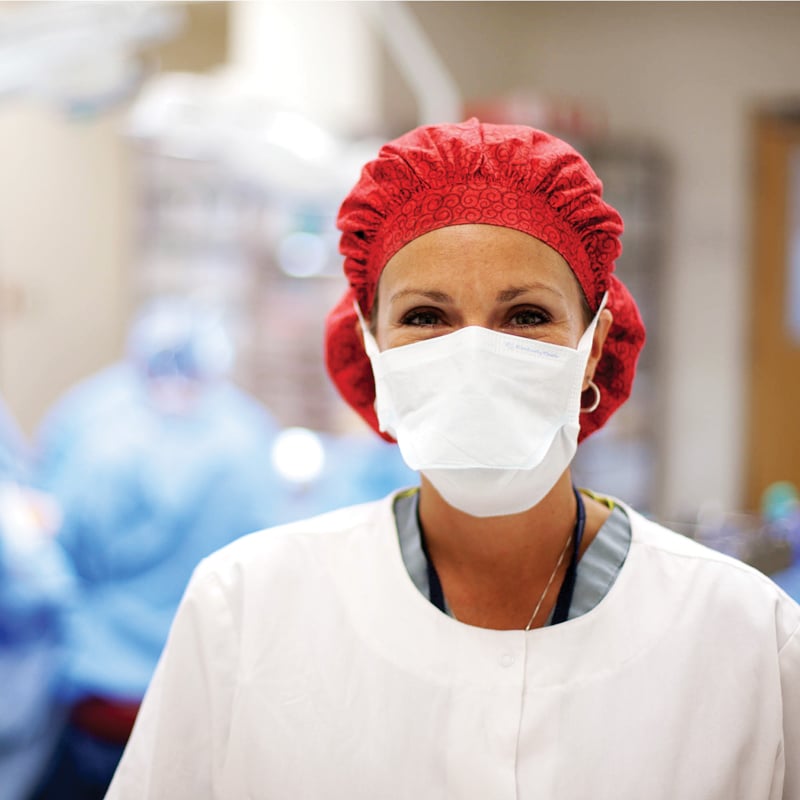 Bay County has undergone a multitude of changes over the past decade. The population has grown, industry has blossomed, tourists are arriving in ever- increasing numbers and local medical care provided by the region's hospitals and rehabilitation facilities has evolved to where it is as good as anywhere in the state.
Brick-and-mortar expansion, along with innovative and improved technology — with a focus on patient care and quality service sparked by a strong sense of competition — are the hallmarks of change in the region.
Not only has growth in the industry brought higher-wage jobs to the area, but the quality of medical care — and its availability — has aided with economic development. And patients who once traveled hours to get specialized services now have more of it available in their own backyard.
The non-profit Bay Medical Center (part of the Sacred Heart Health System) and its competitor, the privately owned Gulf Coast Regional Medical Center (owned by the Healthcare Corporation of America), both located in Panama City, have each tried to carve out a special service niche in the community, that special area where they can provide an extra measure of care that no one else can. As a result, Bay County residents are benefitting from centers focused on the treatment of cancer and cardiac patients and improved obstetrics care for women and high-risk newborns.
A third specialty hospital, HealthSouth Emerald Coast Rehabilitation Hospital, is the only in-patient rehab facility in the county.
Bay Medical Center went through a major $70 million expansion four years ago that included building a five-story patient care tower. The now 323-bed hospital cares for more than 80 percent of the area's heart cases, is ranked among the top 5 percent nationally for cardiac services and is the only area hospital offering open heart surgery. As of December 2013, it also became one of Florida's 44 trauma centers, ensuring trauma surgeons, neurosurgeons and surgical specialists will be available within 30 minutes or less, 24 hours a day.
"The major benefit is to injured patients — residents of Bay County, this area of Florida and our many tourists and visitors that come here," said Dr. Glenn Summers, Bay Med's trauma medical director.
In addition to the main hospital, Bay Medical has diagnostic and rehab facilities in Panama City Beach and Lynn Haven, along with HealthPlex Fitness, a wellness facility.
The hospital recently joined Sacred Heart Health System as part of a joint venture agreement between Sacred Heart and LHP Hospital Group. Sacred Heart already has facilities located east and west of Bay County, in Pensacola, Miramar Beach and Port St. Joe.
Gulf Coast Regional Medical Center, a 218-bed acute care hospital, cares for the lion's share of pediatric and obstetrics cases. It was named a Top 100 Hospital by Truven Health Analytics, and as of this past spring has the region's only Level III Neo-Natal Intensive Care Unit — 18 beds for children who previously had to be transferred to Pensacola, Gainesville or Birmingham for their care. Last fall the hospital opened a 42-bed critical care wing that included a 20-bed adult-level ICU and the region's only four-bed pediatric ICU.
"Having the first and only PICU here in Bay County offers a place where critically ill children can receive medical care from highly trained doctors and staff using advanced medical equipment without having to drive long distances," said Dr. Reynaldo dela Rosa, medical director of the PICU. "It also gives the community peace of mind knowing that in the event something bad will happen to their kids, they can always receive the appropriate care they need in a short period of time."
Gulf Coast has received national accreditation for its Chest Pain Center as well as its work on total joint replacement, peripheral vascular disease, spine, stroke and wound care. It is also an affiliate of the University of Alabama at Birmingham Cancer Care Network and has earned advanced accreditation for oncology care.
Although its focus is on rehabilitation, HealthSouth Emerald Coast is licensed by the state as a hospital. It opened in 1997 with 40 beds but has undergone three expansions and now can care for 75 patients.
"Because we're licensed as a hospital, our patients see a doctor (or physiatrist) every day," said Cindy Carpenter, the hospital's director of marketing. And, unlike in nursing homes, there is a requirement that each patient receive a minimum of three hours of therapy at least five days a week. Also, RN oversight is provided 24 hours a day.
"If we weren't here, our patients would have to go out of the area, to a nursing home or back home," Carpenter said.
HealthSouth Emerald Coast has been recognized as a stroke rehabilitation center of excellence — one of only 12 in HealthSouth's nationwide network of 100 hospitals to gain the honor. And it has been accredited by The Joint Commission for its rehabilitation procedures for patients who have suffered a stroke or hip fracture.