Elizabeth Ricci, 36, Tallahassee
Immigration Attorney and Managing Partner, Rambana & Ricci, PLLC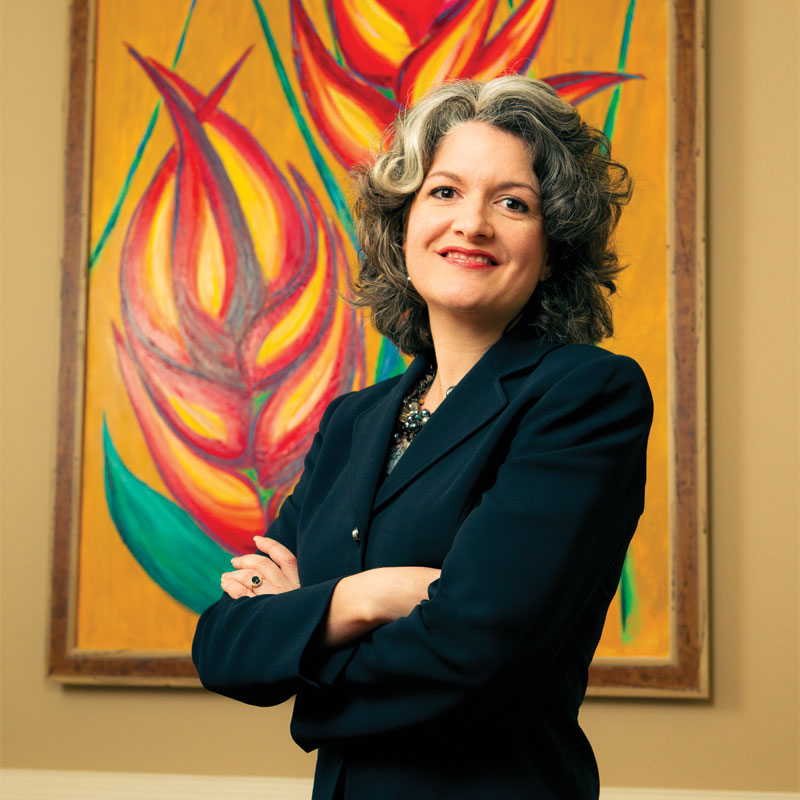 Business Philosophy "No" is there. Seek the "yes."
Definition of Success To me, success is building and enjoying a happy, healthy family and doing rewarding, meaningful professional work.
Role Model/Mentor My mother Theresse du Bouchet is my role model because she showed me that it is possible to be an exemplary parent while having a successful career.
Hardest Lesson Learned I have to be an advocate outside of my law practice. When my older daughter was born with a rare birth defect, I learned that if she were going to get the necessary care, I needed to advocate for her. It was both an enlightening and challenging experience, from finding out who the experts were to asking the right questions, doing my research and advocating for others who didn't have a voice.
Career I don't know that I "chose" my career. Looking back it seems as though it were synchronicity. I worked at an immigration law firm in high school and college, then studied immigration under the renowned scholar Ira Kurzban. I moved to Tallahassee with visions of being a lobbyist, but when the immigration law changed shortly after I graduated from law school, I decided to pursue a niche market and use my immigration and Spanish language skills.
What advice would you give your 16-year-old self? Study hard and smart and learn people skills through travel and volunteerism without interfering with school.
Inspiration I am inspired to make a change when I see a "wrong" that I can help make "right." Examples range from advocating for eye exams for newborns (right now there is no mandatory exam until kindergarten, which is too late for many conditions like my daughter's), to getting a derogatory ad about Italian-Americans pulled from a national campaign and pushing for immigration benefits for legally married same-sex bi-nationals.
Northwest Florida Business Growth Be able to submit government forms online for a meaningful, direct dialogue between government agencies and the public.
Fun Spend time with my family doing things like canoeing down the Wakulla River, making crafts with my girls and traveling. I'm excited about going to Cuba with the League of Women Voters in May with my mother.