Educating Teachers
Programs strive to keep pace with technological advances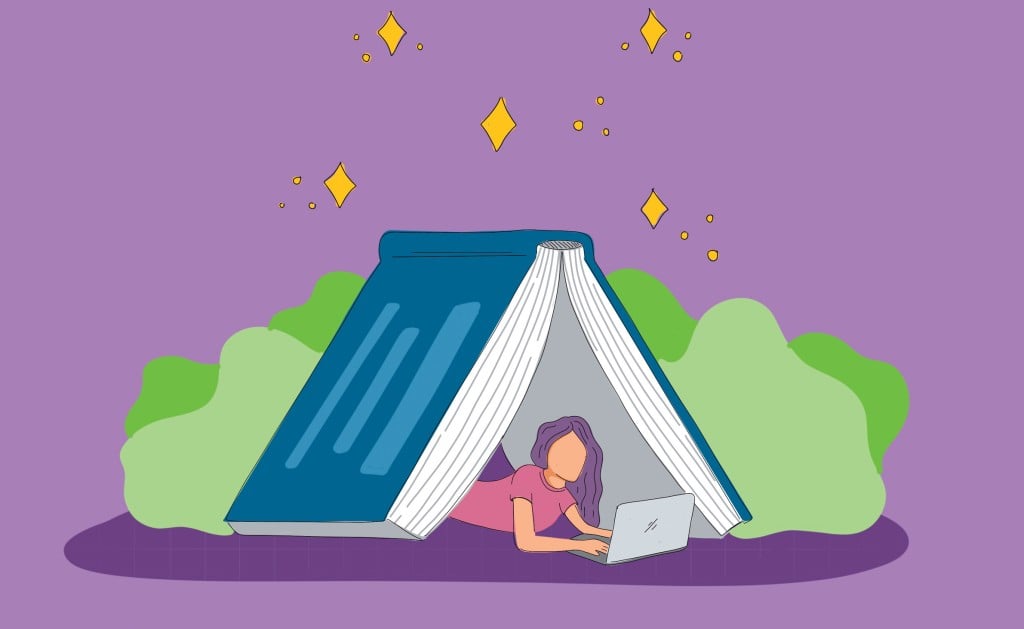 For William Crawley, dean of the College of Education and Professional Studies at the University of West Florida (UWF), the arrival of the COVID-ı9 pandemic was like a plane hitting rough air.
When that happens and emergency oxygen masks deploy from overhead, you are told to apply your own mask before helping the person next to you.
UWF, however, was well-positioned to withstand the turbulence.
Before the pandemic became an issue, UWF offered 3ı% of classes solely online, and most others included a digital component. The school's mask was all but on already.
"We certainly didn't see the pandemic coming, but we did see we were moving online as a society," said Crawley. "While there's nothing better than face-to-face learning, technology provides a powerful opportunity to augment teaching and heighten our entrepreneurial spirit through the ways in which we deliver an education."
While pandemic-induced school closures made distance learning inescapable, it is not clear how much the delivery of instruction may have changed permanently. Once a vaccine is developed, will K-ı2 schools and universities revert to previous models?
For Dr. William Evans, professor and chair of the Department of Teacher Education and Educational Leadership at UWF, it may be too early to say.
"I'm curious what happens subsequent to a vaccine," said Evans. "Right now, many parents of students in primary school are electing to homeschool them, and academia is wondering how to effectively deliver instruction outside of a university setting. Some of these concerns are valid, but some reflect a lack of knowledge about what goes on in a technology-based course."
Pre-pandemic, about half of the classes in UWF's College of Education were delivered online exclusively. Effective with the 2020-2ı academic year, the college is offering a new doctorate in digital instructional design and technology.
"About three years ago, we developed a center that has instructional design and technology experts to support our professors," Crawley said. "My goal with that was to see that the teachers are doing what they do best … and that is building relationships with their students and supplying excellent curriculum."
For Crawley, that involves three key elements.
Setting Roles and Expectations
First, post-pandemic learning should be based on simple, consistent expectations not only for students but for instructors.
"When you are face-to-face in a classroom, some of that happens through passive ritual," Crawley explained. "But when you are sitting at home alone, you need to know what those expectations are so they may undo anxiety. If we're not doing this right, then people are unduly anxious and distracted from their learning."
Instructors must remain goal-oriented and proceed with the understanding that when teaching online, you are not going to be able to immediately manage all the issues that crop up.
Supports for teachers, such as those at UWF's Center of Instructional Design and Technology, allow for an easy transition to digital instruction while focusing on faculty members' roles as instructors and mentors. But teachers should not have to shoulder full responsibility for a student's academic standing.
"You tell different things to your parent than you do your priest, right?" asked Crawley. "It's because of their role. We're trying to become more savvy in understanding that this generation has a professor and a professional advisor to whom they open up for different things."
Universities and high schools have recently begun "near peer" programs in which students are paired with an upperclassman and bond over mutual goals, circumstances or academic pursuits.
Crawley believes in creating a team of "surrounding support" tailored to individual students. "It's about doing what you do well, knowing what your assets are and what your students need."
Sparking Motivation
For Evans, motivation is a strange thing.
"We know from psychology that it's not only controlled by the presentation of the material, but also by the inherent rewards and inducements to engage the class," he said. "If you think about some of your best classes, you were ultimately fulfilled by the feelings you had when you left them."
With distance learning, students should be active participants in their education. This may be easier said than done while sitting on a Zoom call in pajamas and fighting off the temptation to peruse TikTok videos during a lecture.
"My job as the instructor is to see where you are in your learning and to offer you ways to consider questions that'll move you along," Crawley said. "The biggest thing I want students to realize is that you can't just sit here and absorb information. If you are online, you're going to have to stay motivated for your own well-being."
Across all grade levels, it is important that teachers foster in students a sense of autonomy and motivation. After observing hundreds of professors, Crawley has noticed an increased demand for individualized learning.
One of his colleagues, a professor and former news anchor, records three-minute, personalized videos for her students.
"She'd say 'Jenny, I read your paper, and here are my thoughts,' and that engages me," said Crawley. "I know that I am an individual to her. She took advantage of her own personal skills and delivered concise feedback that was effective for both student and teacher."
Crawley encourages teachers to be more genuine with their students. Teachers, by sprinkling lectures with details about their lives or making the time for personal interaction, form deeper connections and boost students' desire to learn from them.
The Right Tools for the Trade

One of the biggest challenges of training teachers in a high-tech world is chasing innovation.
"Those who haven't taught online before might have one or two things they're comfortable with, but they have to be willing to evolve," said Crawley. "If you choose the wrong tool, you won't reach your students. The learning doesn't happen."
But mastering the tools, added Evans, opens new avenues of worthwhile, effective instruction.
"My grandfather was a carpenter, and he was a wonderful example of somebody who knew how to use the limited tools he had," Evans said. "The technology that teachers are using today is not what we were using a semester ago. It's a challenge to keep up with the innovation, but that's the nature of the beast."
Crawley said it is important that students keep learning from one another. New education models are currently being stress tested, but not everything will scale for long-term efficiency.
"When you teach and you learn, the vehicle is the relationship — empathizing with each other, finding where you're at and moving forward together," Crawley said. "Nothing can replace that, but technology can surely support and complement it."