Economy showing signs of renewal
For me, nothing made this more obvious than the return of the Red Hills Horse Trials to Tallahassee.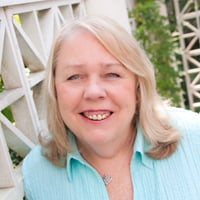 It's been a long, cold winter for Northwest Florida — one of the worst I've seen in my nearly three decades of living in the region.
That's why it's particularly nice to see the arrival of spring, with blossoms sprouting from the trees and green shoots of grass and flowers popping up in local yards.
So, too, is it nice to see our economy showing its own signs of a spring-like renewal.
For me, nothing made this more obvious than the return of the Red Hills Horse Trials to Tallahassee. The challenging equestrian event attracts riders of national and international renown to the Capital City for three days of dressage, cross-country and stadium jumping competition.
Red Hills, which has been a qualifying event for riders hoping to compete in the Olympics or World Cup, was canceled last year, a victim of the troubled economy. Many riders were reluctant to spend the money to come to town, and local businesses were hesitant to pony up dollars to become event sponsors.
But this year, about 170 paid to compete. And thousands of spectators came out to watch, many of them traveling from other cities, states and even nations. Again, Red Hills provided an economic boost for our region.
Is this proof we're on the rebound? I'm no economist, but it sure seems like a sign to me.
Since 2006, the number of sporting events held in Tallahassee has grown by 44 percent — and more are coming. In June, the city will host the AAU Track & Field Qualifier, and the USA Diving National Preliminaries will be held in July, according to the Tallahassee Sports Council.
But that's not all the evidence there is out there.
I recently made a three-day trip around our region to visit local business leaders from Port St. Joe to Milton. The mood was more upbeat than I've seen in more than a year. Beach communities are looking at new ways to market themselves. Local economic development councils are hearing from new businesses looking to relocate, while at the same time those councils are out aggressively seeking others. And a push is on to find new ways to help local industries become more successful, from state and local tax incentives to new marketing strategies.
Here's one great example: Agriculture is still a major economic driver in our area, but farmers have had a rough year. TEAM Santa Rosa has come up with a plan that should help local farmers find new markets for their produce — giving them a needed steady stream of income while helping local residents and businesses buy fresh fruits and vegetables straight from the farm, having them sign up as "shareholders" for a monthly or weekly fee.
In this issue, we brought you reflections on our regional economy from Britt Greene, president and CEO of The St. Joe Company. As are many others in the region, Greene is putting a big emphasis on what the new Northwest Florida Beaches International Airport can do for our 16-county region in terms of economic development. The company is even moving its headquarters close to the airport.
The airport is scheduled to open in May, and Bay County already is seeing increased interest from businesses looking to relocate or expand in that area. People such as Janet Watermeier, executive director of the Bay County Economic Development Alliance, and Kevin Johnson, vice president of economic development for St. Joe, are prospecting for economic development opportunities that will bring more jobs and higher salaries to the region — much of it hinging on what businesses the new airport will attract.
We may still have a way to go for this economy to turn around. But when you look for the signs, you'll see the picture is beginning to look brighter.