Economic Leaders Present a Grand Vision of Tallahassee's Place in the World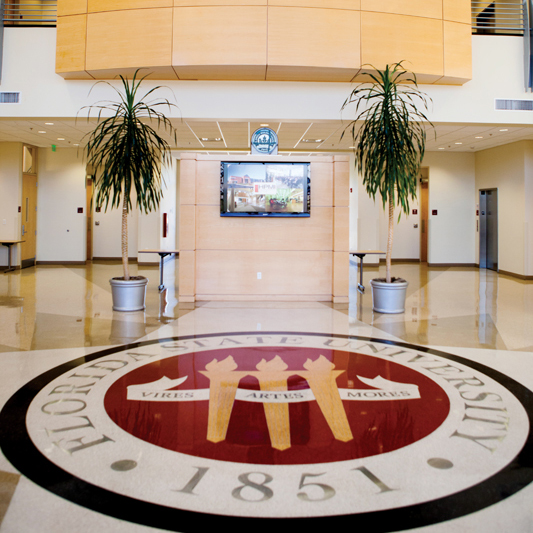 Economic-development leaders in Tallahassee are pitching the city as "the magnetic capital of the world."
The Tallahassee-Leon County Office of Economic Vitality, or OEV, on Friday presented its plan to attract businesses, jobs and further economic development through its status as a higher-education center and through communities such as Innovation Park, home of Florida State University's MagLab.
Office of Economic Vitality Director Cristina Paredes told dozens of organizational and business leaders that they'll be called on to help "as we let the world know that Tallahassee and Leon County is the magnetic capital of the world."
Paredes said her office has hired a Montreal-based company, Research on Investments, or ROI, to identify companies that could move or expand here.
ROI President Steven Jast told the group at Tallahassee Community College's downtown Center for Innovation that his company uses data and analytics to get thousands of potential companies down to a short list that the city and county can target.
He said his company aims to "get Tallahassee/Leon County under the nose of decision makers."
"We must be sure that we are getting on that short list," Jast said. "This is what makes proactive outreach so incredibly important."
Steve Evans, chair of the OEV's Economic Vitality Leadership Council, emphasized that the process will take time.
"We realize that to truly do this the right way, to work together and be very precise and targeted, it'll take at least three years to get this thing up and running," he said.
Paredes noted the importance of Innovation Park, Tallahassee Community College, Florida A&M University and Florida State University, among other communities and organizations.
"All this together, all working together, and going in the same direction, is really what's going to help our community be known as the magnetic capital of the world," she said.