Disney's Secrets to Great Customer Service Coming to Pensacola
Studer Community Institute (SCI) is bringing expert speaker Jake Poore to Pensacola to teach local businesses how to provide excellent service and build loyalty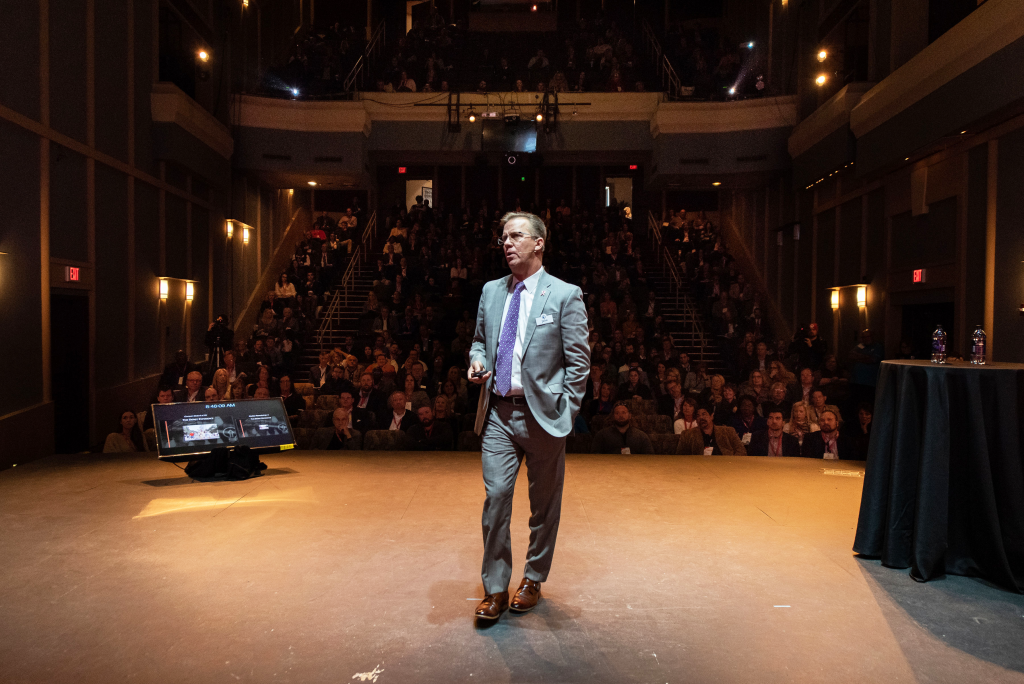 PENSACOLA, Fla. (Sept. 10, 2021) — Studer Community Institute (SCI) is bringing expert speaker Jake Poore to Pensacola (previously of Walt Disney Company) to teach local businesses how to provide excellent service and build loyalty at a Client Care Symposium on Sept. 22.
As Founder and President of Integrated Loyalty Systems, Jake knows what it takes to create and maintain a world-class service organization.
During his tenure, Jake taught Disney's new employee orientation and leadership development programs for Disney University, and helped to start up a Disney University in Disneyland Paris for its opening in 1992.
In addition, he helped launch the business-to-business arm of the Disney Institute, in an effort to teach other organizations, "The Disney Way."
"Customers tell us that world-class experiences don't happen because of one big thing; they happen because of lots of attention to the small things, the little wows," says Jake, "and I'm excited to bring these insights on how to do this to the Pensacola area."
Jake's experience includes working with dozens of top-performing companies like Exxon-Mobil, PriceWaterhouseCoopers, and the Mayo Clinic.
In addition to Jake Poore, two other speakers — Cyndi Leonard of Navy Federal Credit Union and John Miller of Cox Communications — will also take the stage to lead sessions on nourishing client relationships and tracking customer satisfaction.
The training symposium will take place on Wednesday, Sept. 22 from 9 a.m. to 2:15 p.m. at Momentum Church (4301 Bayou Blvd.). Virtual ticket options are available.
In addition, the symposium is approved for 4.0 SHRM credits, 4.5 CLE credits and 3.0 Leader Certification credits. Special group, healthcare, nonprofit, military and student discounts are available.
The Client Care Symposium is an incredible opportunity for the local business community to develop the skills needed to provide excellent client service, every time.
To reserve an in person or virtual ticket, please visit https://www.eventbrite.com/e/136507821569.
Studer Community Institute is a 501(c)(3) nonprofit. Their mission is to improve the quality of life for all people in the diverse communities they serve. For more information on all our programs and services, please visit studer.org.