Developing Trust
To St. Joe's Jorge Gonzalez, all opinions matter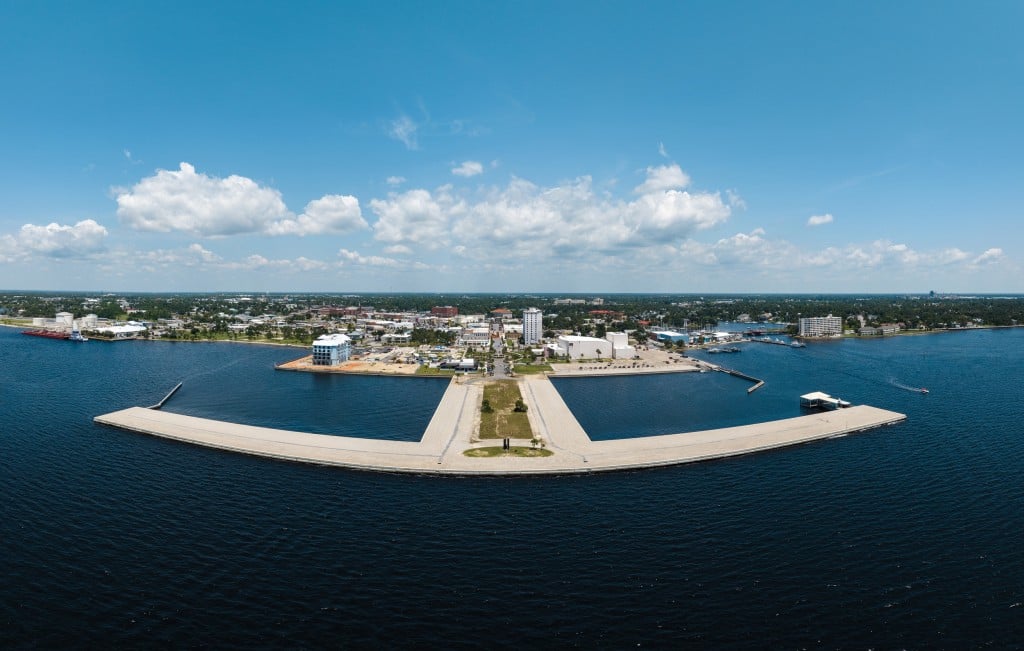 A key employee of the St. Joe Company described the management style of its president/CEO Jorge Gonzalez.
"He doesn't have a lot to say," the employee said, "but when he speaks, it is significant. And when he commits to a course of action, he goes forward. He doesn't retreat."
Gonzalez said he sees himself in that characterization, sure enough, but wished to add to it his belief that all opinions matter.
"I really make an effort to appreciate all perspectives," he said. "I always tell our entire team never to hold back, particularly if they think we are doing something wrong."
In prospective joint venture partners and employees, Gonzalez looks for people who are humble and trustworthy.
"I think humility is one of the most under-appreciated characteristics in people," Gonzalez said. "When someone is humble, he will tend to be a better listener. I look for people who are grounded and know what real life is, people we can trust.
"I often say that 90% of everything is trust. I can probably put everything else combined in the other ı0%. In business, in life, in relationships, if you have trust, there is nothing you can't navigate. If you don't have trust, everything is difficult."
Gonzalez is a navigator of seas of change and, too, he is a leader of a company that is altering the landscape in Bay and Walton counties.
North of Panama City Beach on State 79, Latitude Margaritaville Watersound is taking shape as a residential development of unprecedented scale in Bay County. It is projected one day to number some ı70,000 homes in an area that fronts the Intracoastal Waterway.
An age-restricted community, it will attract people for whom the presence of an airport and hospital in close proximity are priorities at least as large as pickleball and water aerobics. The Northwest Florida Beaches International Airport is in place.
The first phase of a medical campus project is underway a short distance from the south of Margaritaville on State 79 at Philip Griffitts Sr. Parkway. It represents a carefully arrived at partnership among St. Joe, Tallahassee Memorial HealthCare and the Florida State University College of Medicine.
As his conceptual conversations about the project advanced with TMH president/CEO Mark O'Bryant, Gonzalez made clear his desire for a clinical delivery partner who would be open to local governance.
"Phase one is a medical office building that will house physicians, specialists, an outpatient surgery center and an urgent care center," Gonzalez said. "Over time, working with TMH and FSU, we want to create synergy among research, teaching and clinical delivery. We want to provide more primary care, specialists and diagnostics. As the region grows, particularly in demographics like Latitude, the health care delivery system needs to grow with it. We are not critical of existing providers. This is additive."
Gonzalez is hopeful that doctors will one day complete residencies at the campus and make Bay County their permanent home.
"Health care is inherently local," he said. "That is something that Mark and I talked about a lot. We will have a local board that has a fiduciary relationship with TMH."
For Gonzalez, localness is a central concept, if not a guiding principle. As to St. Joe's image in the community, he intends above all else that the company be seen as part of the home team.
"This is our home," Gonzalez said of Bay County, where St. Joe's corporate offices are located. "This is where our employees live, this is where they are raising their families. We would never do anything that we thought would be detrimental to the local area because we would be hurting ourselves."
But St. Joe, by virtue of its nature and size, is a disruptive change agent, and Gonzalez recognizes that some people are resistant to what others may regard as progress.
"We understand that change is challenging," he said before distinguishing St. Joe from other developers.
"There are entities that go to different markets, and they develop properties, and then they leave," Gonzalez said. "That's not who we are. We have owned our property in this region since the ı940s. We're based here. We're not making decisions from afar. We see what's happening in real time on our way to work. If people are not happy about traffic, we're experiencing it, too."
When Neal Wade, who at one time worked for St. Joe, headed up the Bay County Economic Development Alliance, he talked about the disconnect between the county and the lifestyles and expectations of executives with targeted employers and industries. There were times, he said, when Bay's schools and cultural opportunities didn't make the grade.
"And people want to know if there is a place in town where they can get their Mercedes serviced," Wade would comment.
"Today, the Mercedes oil change problem has become the Tesla charging station problem," Gonzalez said. "There are more people moving to Bay and Walton counties to live full time than ever before — and they are coming from a wider range, geographically. They will be wanting different services and different goods, and the business community will adapt and provide them. It's all demand driven."
St. Joe is often thought of as a high-end coastal developer whose efforts are concentrated in beaches areas, but the company is investing, too, in downtown Panama City and in eastern sections of Bay County.
Those activities are consistent with Gonzalez's belief that all communities benefit by having a healthy and vibrant downtown and his recognition that nothing happens in a vacuum.
"For a community to prosper, it needs lots of elements, including housing for teachers, first responders and health care service providers," Gonzalez said.
Accordingly, the company is creating east of the Hathaway Bridge the College Station, Park Place and Titus Park residential communities as parts of an intentional effort to add to the county's inventory of what it calls workforce housing. At this writing, an apartment complex, North Bay Landing, is nearing completion in the U.S. Highway 23ı corridor.
In Mexico Beach west of the city's canal, St. Joe is building single-family residences, townhouses and an apartment complex to help meet the anticipated housing needs that will occur with the redevelopment of Tyndall Air Force Base. The development is just a ı0-minute drive from the base's main gate.
At Panama City's Downtown Marina, St. Joe is bringing about a Hotel Indigo. Next door, its Harrison's restaurant is newly opened. Both were designed to reflect and respect Panama City's culture and history.
"A coastal environment is tricky because of the rapidly changing conditions," Gonzalez said. "After we get the permit, we do what I call a gut check. We ask ourselves, 'Do we want to proceed today?' The first few burns we did were tough because we were dealing with a lot of fuel.
"I learned something I didn't know. Seeds from trees that were native to this region generations ago before slash pines were planted are still in the ground. And they get reactivated when they are re-introduced to sunlight."
Gonzalez was describing St. Joe's activities at environmental mitigation areas aimed at restoring ecosystems that dominated the Southeast before the longleaf pine forests were felled.
But he could have been talking about development.
The best development is that which brings the most honorable aspects of the past forward with it. The best development is additive, not critical.