Developing the Workforce of Tomorrow
Business, education and government collaborate to train a new generation in Okaloosa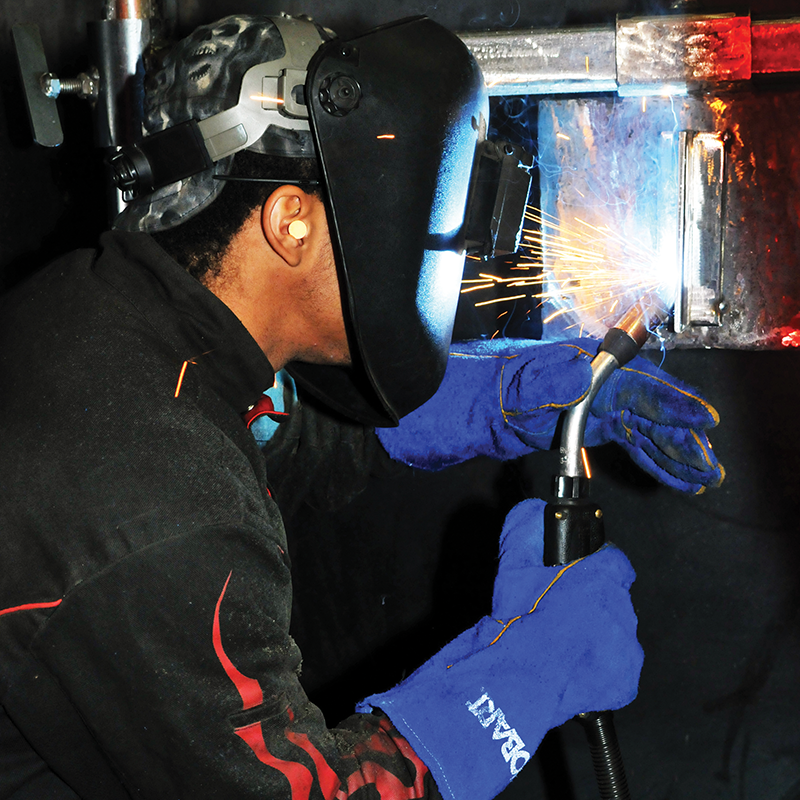 When companies are looking to relocate, one of the first questions they want answered is whether a trained workforce is available to staff their operations.
Okaloosa County is tackling that question head-on, putting in place programs designed to put area youths on career paths starting in the early grades.
"The employers we are fortunate to have in our community are all essentially telling us the same thing. The No. 1 challenge in growing their business is finding the right workforce," says Nathan Sparks, executive director of the Economic Development Council of Okaloosa County.
"Our unemployment rate has been one of the lowest of the 67 counties," Sparks says. "That's a good thing, because most people who want jobs are working. But it's a challenge when you look through the lens of an employer looking to grow or expand. The question is: Where am I going to find the talent?"
The answer is a growing emphasis on collaboration by a variety of organizations within the county, from the EDC to the schools to the business community, to ensure development of a workforce that allows Okaloosa — a community with more than 300 defense contractors — to compete today and in the future.
"We think outside the box," says Caralee Gibson, president and CEO of GSC Systems, an electronics security company. She regularly meets with a unique combination of interested parties from the community in her position as chairman of the TeCMEN (Technology Coast Manufacturing and Engineering Network), established by the EDC in 1989 to be the premier business advocate for industries that focus on science, technology, engineering and math.
"Only through selfless cooperation do you get the best result," she explains. "We have an incubator spirit, and we want to make sure the rest of the country knows that is what you will find here.
"People go out of their way to resolve a challenge, even for someone else. Our focus is to sow seeds of collaboration and cooperation to provide a conduit for the success of the technical companies in our area."
Much of the focus has been on what can be offered by the schools — and coordinated from elementary grades up through the college level.
In September 2014, Northwest Florida State College and the Okaloosa County School District joined forces to develop a joint-use facility and programs designed to give local students the opportunity to grow into the high-tech, highly skilled workforce needed by local businesses.
"We can't continue to put students in a box," says Dennis Sherwood, dean of career and technical education at Northwest Florida State College. "This type of training will make them successful in the long run."
The college already has a manufacturing lab, which includes the welding program and expanded electronics offerings. And the machining lab continues to grow in popularity.
The major problem educators still face, Sherwood says, is "convincing folks they want to go into those jobs. People have the image that manufacturing is bad, and a lot of jobs went overseas. But many of those jobs are coming back, and local employers are screaming for employees. With overtime, some employees can be earning six figures."
The old-world vision of manufacturing is tough to crack, but students are learning that it is a clean industry, and much of it is computerized. Also, getting into the field requires education.
Sherwood, a transplant from Wisconsin, says he is amazed at the cooperation between the various interest groups in Okaloosa, calling it "unsurpassed from anything I've seen. Everyone here is very open, including all the educational institutions. Where I came from, we had two colleges within 5 miles of each other and there was very little cooperative effort between them."
The Integrated Career and Technical Education Initiative will enhance what is already available and establish partnerships with the local industry and business community to focus on meeting their current and future staff needs.
At the county's STEMM Center — established by the Florida Legislature as the state's first middle school concentrating on the Sciences, Technology, Engineering, Math and Medicine — students begin preparing in sixth grade to learn about high-tech fields where they could find jobs later in life. Last school year, there were 177 students. An invitation to attend the school comes based on the outcome of fourth-grade testing.
In sixth grade, there is an elective for aerospace and another that allows for a yearlong research project, explains Principal Wanda Avery. A class on critical thinking skills is offered in seventh grade, and the research option is available in all grades.
"We prepare students to enter a workforce that is very technical and science-oriented," she says. "Regular schools have core classes and electives, but what's unique about us is that we try to showcase electives in technical areas like robotics, aerospace and 3-D design. All of our core classes are advanced courses."
A flight simulator gives students an opportunity to "fly" helicopters. In some classes, students deal with unmanned aerial vehicles. The biomedical program is looking to expand into forensics training. And there is talk of adding information and communications technology.
Four of the county's major high schools continue the focus on STEMM education. For instance, Choctaw offers an aerospace academy through Embry Riddle Aeronautical University, while Fort Walton Beach focuses on biomedical education. All present their STEMM-track programs to the graduating eighth-graders in hopes the students will continue their interest in a high-tech field.
A new addition to the mix is the Doolittle Institute in Fort Walton Beach, which encourages a curriculum for students in kindergarten through 12th grade that helps equip them to be the next generation of scientists, engineers and problem-solvers.
Beth Hanning, Doolittle's STEM outreach director, has been collaborating with the middle school for about three years, including providing summer programs on subjects such as aviation and 3-D modeling and printing, which introduces math theory.
"This year, the eighth-grade students bowled me over, creating rubber band cars and chess sets. Some took hours to make elaborate chess pieces," Hanning says. "In five years, some of these students will be going into the workforce. They won't be asking where the copier is. They'll be asking where the 3-D printer is."
Spark says that when new businesses consider moving to Okaloosa, the No. 1 question used to be: How much money can you give me? Now, he says, the top question is whether the county can provide the needed workforce.
Today, says Caralee Gibson, employers are being invited into classrooms and students are being offered jobs before they graduate.
"You don't need to conduct an interview if you can see these students work," she says. "Some make $20 to $30 an hour when they graduate."