Defense Authorization Includes Tyndall AFB Reconstruction Dollars
A closer look into a historic budget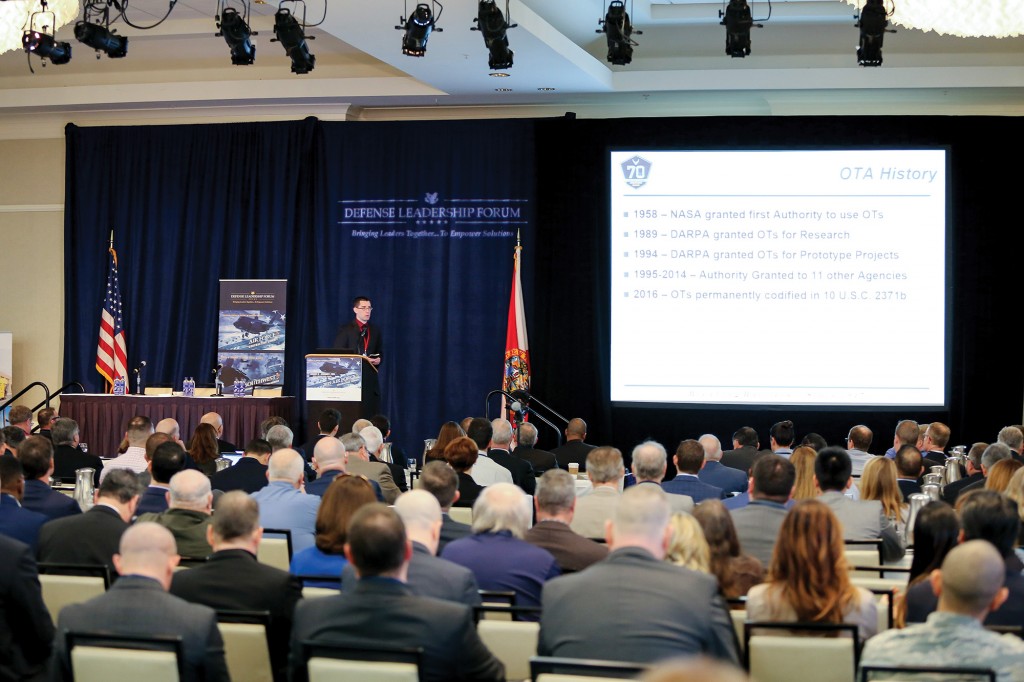 The 2020 defense authorization bill was signed into law in December, providing $738 billion in the largest defense budget in U.S. history.
The historic defense budget is a big win for Northwest Florida, home to Eglin Air Force Base, Tyndall Air Force Base, Hurlburt Field, NAS Pensacola, Naval Support Activity Panama City and a variety of defense units at the bases.
As a member of the House Armed Services Committee, U.S. Rep. Matt Gaetz (R-Fort Walton Beach) applauded the U.S. House of Representatives for passing the fiscal year 2020 National Defense Authorization Act (NDAA). Gaetz secured numerous provisions for Florida's First Congressional district in the NDAA, including $ı24 million for Special Operations military construction at Eglin Air Force Base and Hurlburt Field.
"Northwest Florida's dynamic military mission is strengthened with the passage of this year's National Defense Authorization Act," Gaetz said. "Our military members and families constitute the heartbeat of Northwest Florida, and this bill strengthens our military's initiatives and hardens our readiness."
U.S. Sen. Marco Rubio (R-FL) said, "Florida continues to be a priority in this NDAA, with funding for military construction projects across the state, including the recovery of Tyndall Air Force Base. The bill authorizes over $2.4 billion for the reconstruction of Tyndall Air Force Base and includes a Sense of Congress calling for the restoration of the base using innovative construction methods, materials, designs and technologies in order to achieve efficiencies, cost savings, resiliency and capability."
Rubio said that the FY '20 defense budget authorizes the following programs, which are operated, produced in, or supported in some form in Florida:
Supports the budget request for

73 UH-60M Blackhawks, 48 AH-64 Apaches, nine MH-47G Chinooks, six CH-53K King Stallions, ı2 HH-60W Combat Rescue Helicopters, and six MQ-ı Gray Eagles;

Includes an additional $28 million for the CH-47 Block II program and preserves the option for the Army to buy this helicopter in future years;

Prohibits the retirement of RC-ı35 and KC-ı0 aircraft;

Expands maritime patrols by adding three additional P-8 Poseidon and one E-2D Hawkeye aircraft;

Increases inter-theater airlift by adding four additional C-ı30 Hercules aircraft;

 

Fully supports the Air ForceUH-ıN utility helicopter replacement program;

Supports the Army budget request for ı3ı Armored Multipurpose Vehicles, ı52 Stryker Combat Vehicles and ı65 Abrams Tanks;

Provides for additional funding for Army medium and heavy tactical trucks;

Authorizes an additional $ı billion for ı2 additional F-35A aircraft to address an identified Air Force unfunded requirement and accelerate delivery of needed fifth-generation capability and $440 million for the purchase of additional F-35s originally ordered by Turkey;

Provides the necessary authority for buying F-35 long lead spare parts in bulk to help achieve better cost savings for the F-35 program and authorizes the buy-to-budget authority to capitalize on lower unit cost savings;

Supports the budget request for ı0 F-35B and 20 F-35C fifth-generation strike fighters to help address Navy and Marine Corps strike fighter shortfalls;

Supports the budget request for 24 F/A-ı8E/F Super Hornets to help address Navy strike fighter shortfalls;

Supports full funding for the B-2ı long-range strike aircraft development;

Supports the budget request for eight F-ı5EX aircraft to begin replacing aging aircraft while also enhancing Congressional oversight of the program;

Supports nearly $ı billion for the Air Force Next Generation Air Dominance (NGAD) Program ensuring U.S. air superiority for our future; and

Authorizes an additional $249.2 million for the Stryker combat vehicle medium caliber weapon system, an identified Army unfunded requirement.
The substantial new increases in the defense budget mean more business activity in Northwest Florida as defense contractors expand their existing offices or open offices for the first time in the region. In Okaloosa County alone (home to Eglin AFB and Hurlburt Field), there were 620 defense contractors in 20ı8. From 2000 to 20ı8, defense contractors in the county secured more than $ıı.5 billion in defense contracts.
Timothy Krueger, senior vice president of Merrill Lynch Wealth Management in Destin said, "The growing defense budget and the growing number of military contractors in our region mean that defense is now a major economic anchor for Northwest Florida."
William Loiry is an American business leader, defense and security facilitator and philanthropist. More than 100,000 government, military and business leaders have attended his conferences on defense, homeland and global security and disaster reconstruction.