Danfoss is Turbocharged for Growth
The manufacturer continues to generate excitement in Tallahassee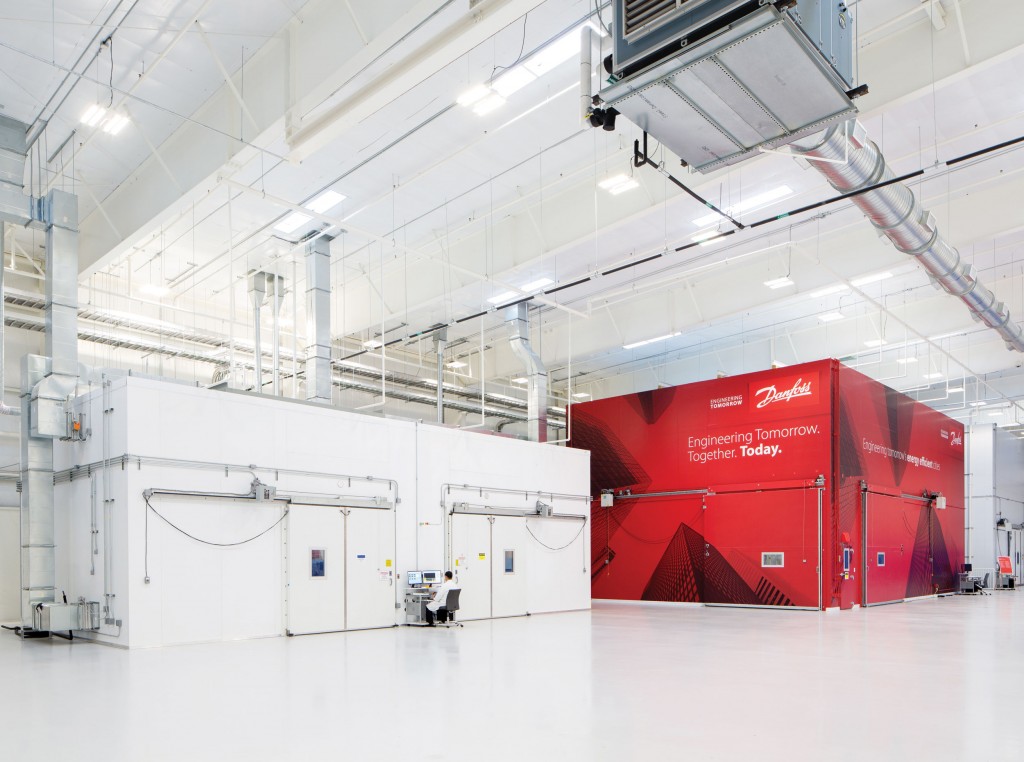 In the difficult year that was 2020, business was up 6.1 percent at Danfoss Turbocor, an international manufacturer of oil-free centrifugal compressors for commercial applications whose U.S. headquarters, for 12 years, has been in Tallahassee.
Industry-wide, business was off more than 10 percent last year. What, then, is the Danfoss difference?
Demand for its product is high, Danfoss Turbocor president Ricardo Schneider told a January meeting of the Tallahassee-Leon County Office of Economic Vitality stakeholders, in part because of the significant ways in which it departs from conventional compressors.
Danfoss pioneered oil-free, magnetic-bearing technology for air-cooled and water-cooled chillers. It has more oil-free compressors cooling commercial buildings globally than any other manufacturer. The product is an especially good fit, Schneider pointed out, for hotels, hospitals — and data centers.
Already, 35% of Danfoss' business volume is related to data centers. The need for more such centers across the world to support autonomous vehicle applications will help ensure that demand for Danfoss compressors remains high. So, too, Schneider said, will commitments by businesses and nations to "green restarts" as they rebound from the COVID-19 pandemic and its impacts.
"A crisis such as the pandemic enables technology to speed up," said Schneider, who believes that as the world reboots, it will expect buildings to be made smarter and systems more intelligent.
Danfoss' own Green Restart educational initiative demonstrates how businesses can accelerate the pace of economic recovery and generate sustainable growth.
"The COVID-19 crisis has had a severe impact across the globe, not just from a health perspective, but also from societal and economic perspectives," Danfoss notes on its website. "Alleviating and recovering from the pandemic must be at the top of anyone's agenda. We need to boost economies, recreating and creating sustainable jobs and growth."
Schneider shared with OEV stakeholders a video that detailed advantages of Danfoss' product versus earlier generations of compressors.
Because Danfoss compressors are oil free, there is no need for complex oil-management systems.
Freedom from oil-degradation issues results in sustained energy efficiency and consistent performance throughout the lifetime of the chiller.
Central to the Danfoss compressor is a single rotating part that levitates and does not make contact with other parts. As a result, wear and tear on components is eliminated, and maintenance schedules are relaxed. Downtime and operating costs are reduced.
Integrated variable speed technology makes for load-bearing efficiency.
The compressors require only low starting current, eliminating costly investment in high-capacity electrical infrastructure.
The compressors are self-monitoring and generate reports and alerts; they safeguard themselves from failures that might otherwise result from power outages or extreme fluctuations.
They work with established and next-generation refrigerants, ensuring that transitions from old to new are seamless.
And, they result in lower energy bills while providing a comfortable and productive environment for building occupants and users.
In January, Danfoss announced plans to enlarge at Innovation Park with a $48 million project that will take place in three phases over the next five years. The company said the expansion will result in 239 high-paying jobs in manufacturing and research; 267 construction; and more than 500 indirect permanent jobs. The undertaking first phase will include the development of an advanced manufacturing and research and development facility of approximately 90,000 square feet in size.
"We are pleased to bring additional engineering and manufacturing investment to Tallahassee, and we are excited to continue building on our successes here," Schneider said at the time of the announcement.
At present, Danfoss employs 28,000 people worldwide; sells its products in more than 100 countries including its chief markets, the U.S., Germany and China; and operates 28 factories.
At the invitation of Cristina Paredes, the executive director of the Tallahassee-Leon County OEV, Schneider listed reasons for the continuing and growing commitment by Danfoss to Tallahassee.
He ticked off several …
Danfoss has assembled a highly skilled team with a record of success in Tallahassee. "We have been meeting and exceeding goals in Tallahassee for 12 years," Schneider said.
Research and development infrastructure is well-established and strong.
Research and development and production have been co-located
in Tallahassee.

The presence of a "magnetic ecosystem" and the largest magnetic lab in the world is "one of the main reasons we are here," Schneider said. "We use a lot of magnetic material and employ magnetic science. It makes logical sense for us to be near the kind of expertise that FSU has in that area."

FAMU-FSU College of Engineering supplies Danfoss with a talent pool to draw upon.
Tallahassee and Leon County have been generous with local incentives. For example, the Blueprint Intergovernmental Agency has committed $2.3 million in sales tax revenue to Danfoss' expansion project.
"We appreciate your leadership, especially your involvement in continuing to push us and challenge us in growing a magnetic cluster," Paredes told Schneider. "It is very exciting to see a company that located here, less than 15 years ago continue to grow and expand here and shine a spotlight on Tallahassee."
"We are very glad to be anchored in this community," Schneider said. "We are proud to be here, and we are going to continue to generate jobs and generate excitement." λ