Critical Mass
Innovation Park nears a new phase in its evolution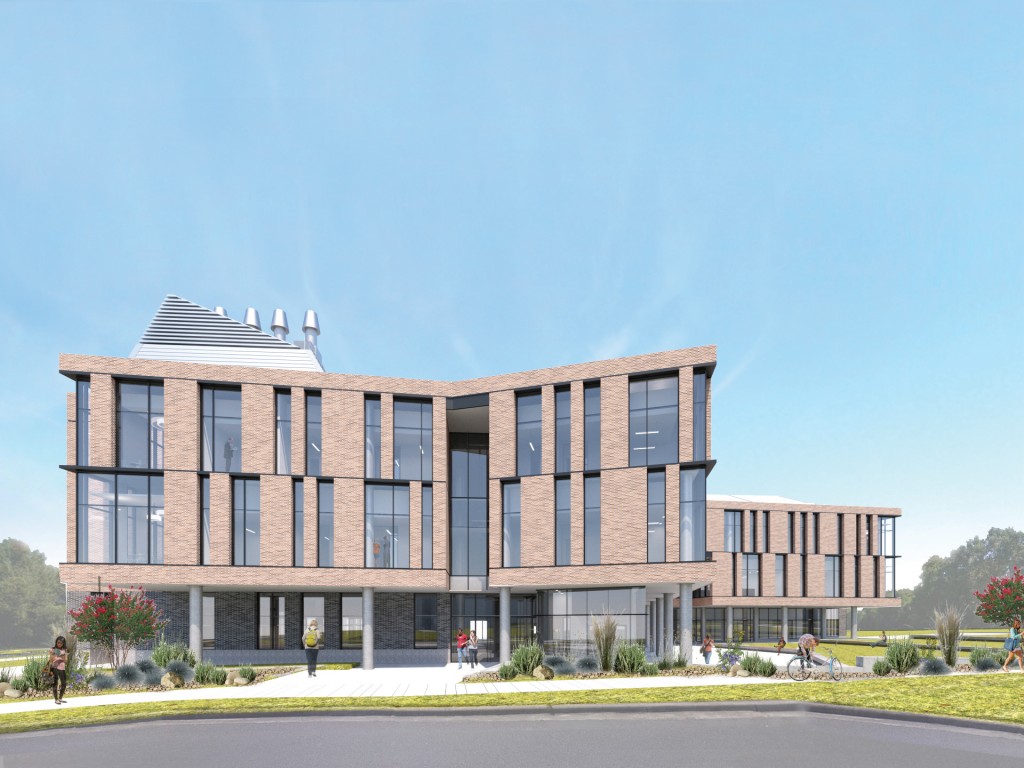 It's not always easy to stand out in a city that is the center of state government and home to two major universities and one of the region's top community colleges.
That has historically been true for Innovation Park, the research and development hub which, despite occupying its southwest Tallahassee location for more than 40 years, often turns away disappointed parents and children in search of swing sets and merry-go-rounds.
No, it's not that kind of park.
Instead, Innovation Park offers more than 200 acres and ı million square feet of building space for research facilities, manufacturing and entrepreneurship. It's traditionally been best known as the home of the National High Magnetic Field Laboratory, which arrived in ı994.
But recent signs suggest that Innovation Park's profile is on the rise.
In September, U.S. Secretary of Commerce Wilbur Ross presented the Leon County Research and Development Authority, which manages Innovation Park, with a $ı0.2 million grant intended to kick start a new, 40,000-square-foot business incubator that's due to open in 2023.
The incubator, designed to assist startup companies as they transition to further development and commercialization, will feature wet labs (which allow for handling chemicals and hazardous wet materials), space for prototype development and a host of other specialized workspaces.
The goal behind the project is two-fold: attract new, cutting-edge businesses to Tallahassee while also providing the sharpest minds in the local student population with opportunities to remain in the area upon graduation. Local leaders expect the project to bring hundreds of new jobs to the city.
And while it may still be a few years until the incubator opens its doors, Innovation Park is working toward creating buzz immediately.
"We've got this period of time to start building that demand," said Ron Miller, executive director at Innovation Park.
Miller said he wants to "start connecting people with the idea that, 'Hey, I've got this idea. There's this pathway to get there. If I start now, by the time this thing is open, maybe I'm far enough along that I can come through the door and they can help me make this idea a reality.' "
The business incubator isn't the only development that will soon alter the landscape at Innovation Park.
Florida State University, one of Innovation Park's longtime and most prominent partners, announced in 20ı5 plans for its Interdisciplinary Research & Commercialization Building, a facility of approximately ı25,000 gross square feet that will primarily serve researchers in the fields of biomedical engineering, chemistry, chemical engineering, condensed-matter physics and device prototypes.
FSU hopes that construction of the IRCB, an $88 million project that will foster innovation and collaboration in equal measure, will get started following the state legislative session next spring.
Dr. Gary Ostrander, Florida State's vice president for research, said that the IRCB is "on the cusp" of becoming a reality.
When that happens, it will become yet another example of one of Innovation Park's most cherished ideals: building working partnerships and alliances among the organizations, businesses and people who call the park home.
The FSU Research Foundation, for instance, has pledged $2.5 million toward the business incubator. And, the incubator will have a close relationship with Florida A&M-Florida State College of Engineering, which is located adjacent to the park.
Ostrander is perhaps most excited by the prospect of assembling many smart, talented people under one roof and seeing what comes of it.
"One of the things that we try to do in the research park is connect the researchers to the private sector," Miller added. "And the IRCB, I think, is going to do exactly that. It's sort of FSU taking the bull by the horns and making that happen."
Miller doesn't have to look far to see the results of that kind of dynamic.
Danfoss Turbocor, a Danish company that created the world's first oil-free, magnetic bearing compressor for the heating, ventilation and air-conditioning industry, has had a presence in Innovation Park since the mid-2000s.
Although the MagLab initially attracted Danfoss Turbocor to Tallahassee, the company over the years has helped create a burgeoning ecosystem in Innovation Park and beyond.
"It's a dream that's kind of evolved over the years," said Ricardo Schneider, president and CEO of Danfoss Turbocor. "And today we have a tremendous collaboration with the FSU/FAMU engineering school. And the professors bring a lot to our pool of talent."
In return, Danfoss Turbocor has created a place where that talent can thrive — first with its Application Development Center that opened in 20ı7, and shortly thereafter with its 44,000-square-foot Research and Development Competence Center, opened last year.
Schneider said that the center, which created ı20 high-paying jobs, enables Danfoss Turbocor to attract more engineers and more research and development personnel as the company continues to refine its homegrown technology.
Going forward, Danfoss Turbocor, Schneider said, is exploring how artificial intelligence and cloud-based services might relate to product enhancement.
He described each compressor as "a computer that's spinning a shaft at a very high speed."
"Danfoss Turbocor has been a phenomenal partner in the park and continues to grow," Miller said. "They're sort of the example of what's supposed to happen in a research park. The private sector is supposed to be in there and taking advantage of the resources that the universities and the research facilities can provide. And they've done that."
The hope, Miller said, is that Danfoss Turbocor represents the first of many such collaborators. And he believes that Innovation Park's business incubator, when combined with the FSU IRCB's helping hand and Danfoss Turbocor's example, will help make that a reality soon.
"We've been on the verge of great things happening for a long time," he said. "And we've just been waiting for this last little bit to happen. And it's not that we're done, but it feels like we can start saying we're close.
"It's an exciting time at Innovation Park."