Cox Business Connects and Protects
Navigating cybersecurity in a digital landscape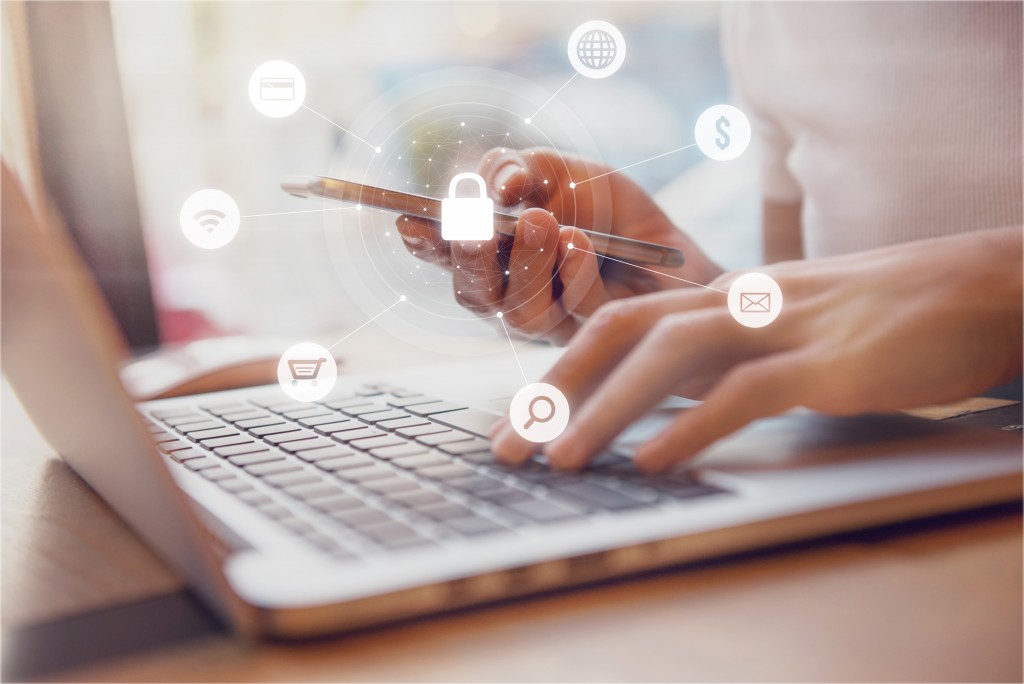 With many companies migrating to remote work driven by the impact of COVID-19, the current workforce has proven to be adaptable and resilient. Yet, with any vast and sudden change came challenges. Cox Business quickly assessed that such a reliance on digital communication led to increased cybersecurity risks.
Cox Business has been working diligently to ensure their customers working digitally are protected and wisely managing threats. Cox Business provides business internet, phone and television alongside security systems and managed cloud services.
In the past year, organizations have experienced an increased rate of security threats because the digital landscape has accelerated — what was expected to take place over five years happened in one. Thus, it has become more difficult for IT departments to support the needs of employees.
Jared Ruth, with Cox Business, cites that the majority of incidents stem from an opened email that contains an attack. Typically, a hacker sends out emails in hopes that it will be clicked on. Once clicked, the hacker gains access to the network, spending weeks infiltrating the network and making it as complex as possible for the company to recover. This is especially the case in ransomware attacks, which 6 out of 10 companies are likely to suffer.
According to Mimecast Threat Center, since the onset of the pandemic, employees are clicking on three times as many malicious emails than before. To put this into perspective, from 2019 to 2020, there has been a 64% rise in threat volume.
Fortunately, ransomware attacks can be combatted with education and proper protection in place. While it is impossible to be aware of every threat, Ruth advises companies to be educated themselves on what's inside their network, what's at the perimeter and what's outside.
Identifying a threat starts with educating employees on what they should and shouldn't be clicking on and helping them to understand and identify the defining qualities of a threat. When working remotely, identity also comes into play when assessing security risks because companies need to ensure the person on the other side of the device is a trusted individual.
"The more you have on a device, the more exposed you are," said Ruth. "You don't want all of your data on a physical device, because if it's lost or compromised, that can create a threat. What's great about a cloud environment is the data isn't on the device, but you have access to that data at any time, on any device, in any location."
Whether it's a work desktop or a personal laptop, Ruth advises migrating all services to the cloud because it's the most secure and protected location that helps meet compliance requirements for an array of companies, from a local clothing store to healthcare industries operating under HIPAA.
Looking towards the future of the workforce, there is no turning back as a majority of companies are opting to continue remote work in some capacity, and digital communication is throttling ahead. Instead, companies must invest in their digital security to secure profitable futures.
"Cox Business Cloud Solutions is a one-stop shop delivering connectivity and applications then securing them," said Ruth. "With a reliable reputation and a diverse understanding of many security scenarios, you can trust in our ability to protect you."
Cox Business Could Solutions  |  CoxBusiness.com/Cloud