Costa Enterprises
Building a legacy, one franchise at a time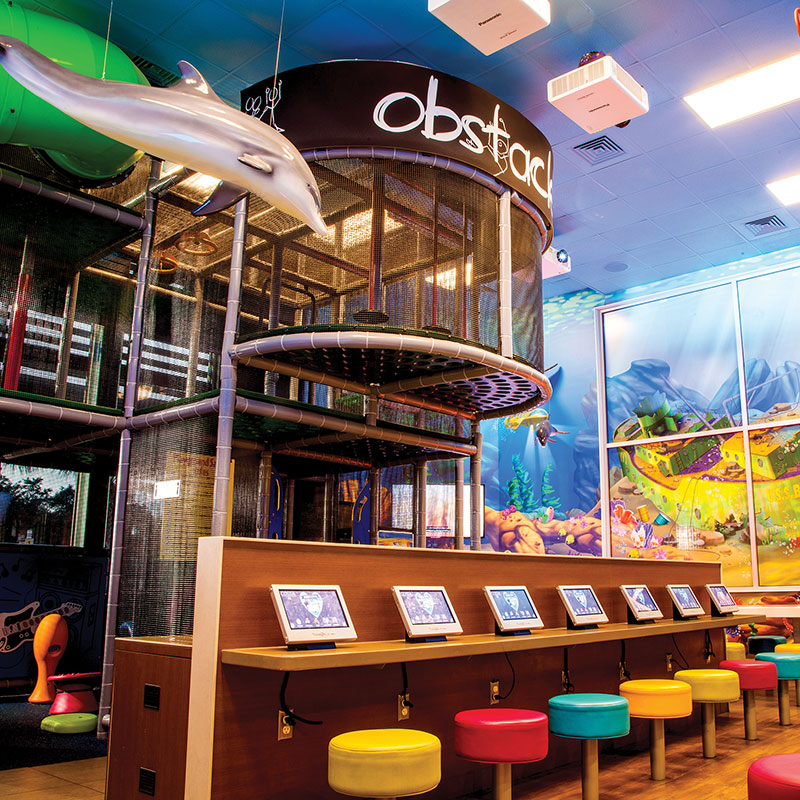 When David Costa Sr. started operating his first McDonald's franchise, he was working 16 to 17 hours a day and driving some of his employees, who didn't have cars, back home after their shifts. Those years were "pretty tough," he recalls. "It was a real eye-opening experience."
Fast-forward a few decades, and now he and his family own close to two dozen McDonalds' franchises throughout Northwest Florida, thanks to their business savvy, creativity and a lot of good, old-fashioned hard work.
A Family Affair
Formerly a contract negotiator for the U.S. Air Force, Costa, 61, had studied the McDonald's business model while getting his MBA and liked what he saw. He got out of the military after 15 years and became an owner-operator, starting with just one store in Mobile, Alabama. Thanks to his excellent management skills, the corporation began offering him and his family more and more McDonald's restaurants, and Costa Enterprises, which now has 21 stores to its name, was born.
While in college, David Costa Jr., now 35, decided he wanted to follow in his father's footsteps and get involved in McDonald's. He now owns seven of the stores run by Costa Enterprises.
"It's been a good way to work together with family," David Costa Jr. says. "Obviously from time to time we'll have occasional challenges, but we're both very passionate about the business, and it works well because we complement each other's assets."
David Costa Jr. handles the day-to-day operations, making sure things are running smoothly, while David Costa Sr. focuses more on the business development and marketing end of things.
David Costa Sr.'s daughter Amy and her husband, Steven Killebrew, have also joined the family business, and now own two of the Costa Enterprises McDonald's locations. Amy Killebrew is involved with local store marketing and has helped with such endeavors as the Teacher Appreciation Card initiative, where every year Costa Enterprises sends a McDonald's "credit card" to all the teachers (roughly 6,000) in the counties where their stores are located. The card includes a note of thanks for the teachers' work and entitles them to a free beverage any time they visit a McDonald's restaurant, with no purchase necessary.
Amy says working with family enables her to have more flexibility now that she and Steven have three young children.
"I actually have … a chalkboard table in my office, where my kids will come and play and draw. My mom has a toy bin. It's extremely family-friendly," she remarks. "And we all have lunch together in my mom's office a lot of the time."
David Costa Sr.'s wife, Helen, 61, who met her husband at age 13 when he moved in next door, is also an owner-operator and is responsible for the payroll.
"I enjoy the personal side of the business," she says, "getting to know people, their journeys, where they're going."
Giving Back
To help their community, the Costa family has developed several initiatives to give to local charities and people in need.
The largest of these is Café with a Cause, which began three years ago. Half of Costa Enterprises' coffee proceeds every Monday of a given month is set aside for a designated charity, such as the Little Stars Foundation, which helps children with cancer. Last year, they gave away about $30,000 to various charities. They hope to eventually increase that amount to $100,000.
Tricia Brunson, president and CEO of the Niceville Valparaiso Chamber of Commerce, noted in an email interview that she has watched Costa Enterprises grow over the past 20 years and seen how the Costa family invests in local initiatives.
"David and Helen Costa apply high standards to their McDonald's restaurants and it shows," she wrote. "They have innovative ideas and put them into motion to support the community."
The Costa family also gave a large gift to Northwest Florida State College so the school could build a facility to house the Costa Leadership Institute. The institute opened six years ago and provides ongoing training and networking opportunities for professionals in the area.
Rewards and Hurdles
The biggest challenge of running the McDonald's business, David Costa Jr. says, is finding reliable employees. To make their restaurants appealing places to work, the Costas pay their employees 40 percent above minimum wage and offer free Nissan Altimas or Nissan Rogues to general managers who have been employed for at least 90 days.
David Costa Sr. also came up with a gold medallion program, where at the end of their training, each employee is given a gold medallion they can bring to work and present to receive a free meal (rather than the customary 50 percent discount for employees).
Although holding on to qualified labor can be difficult, David Costa Sr. enjoys the opportunity to be creative. He recently redesigned the play area in their Bluewater Bay store with an aquatic theme, installing projectors that beam images of dolphins, fish and whales jumping and swimming onto the walls. This came after a jungle theme he had designed where animatronic jungle animals were installed in the play area. Both redesigns attracted more customers to the store, so Costa plans to implement similar changes in the coming months in his stores in Navarre and Panama City.
By the end of the year, all his stores will be equipped with kiosks where customers can place their orders, giving them the option to customize their sandwich and select the type of meat, bread (a sesame bun, artisan roll or lettuce wrap, for example) and condiments they want. Next year, the kiosk system will be spreading to most of the McDonald's across Florida.
Costa is proud of the food his restaurants offer and says McDonald's uses quality ingredients in everything it serves, including cage-free, hormone-free meat for its chicken nuggets and sandwiches.
Meanwhile, he has no plans to retire any time soon.
"I love what I do. I don't consider what I do 'work,' " he said.
In terms of advice for those looking to get into the quick-service restaurant industry, Costa says, "It has to be your passion." He is typically in his stores six days a week, greeting employees and customers and making sure things are running smoothly.
Not one to boast about his success, he simply says, "We've been very blessed, that's for sure."