Contracting Summit Provides Insights to Air Force Budgets
"This major defense business event is growing and beginning to have a significant economic impact on the region."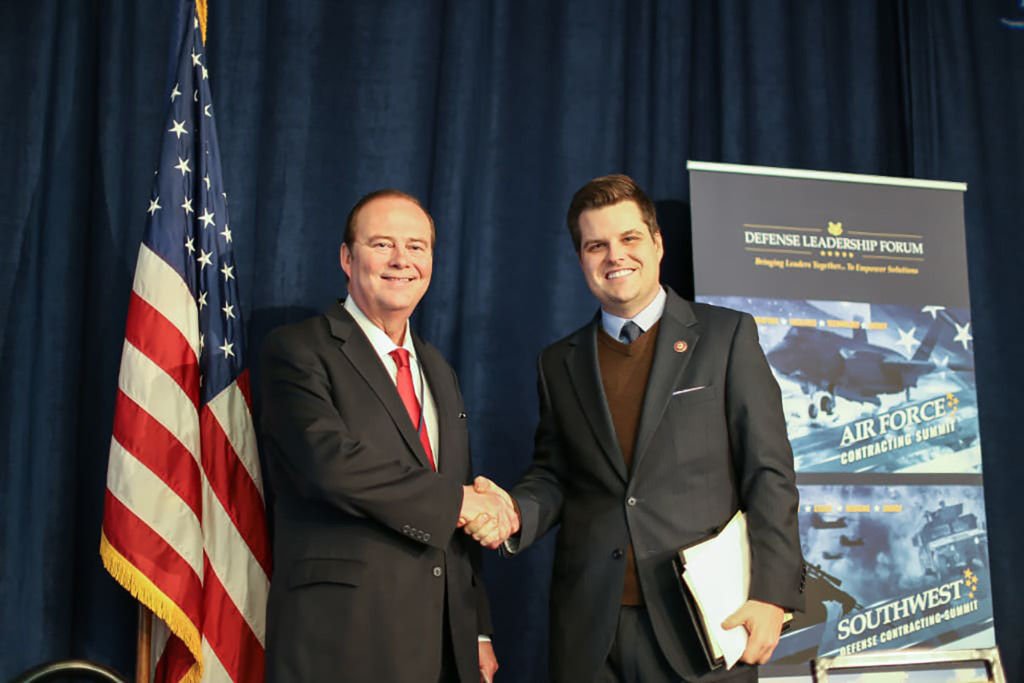 A national conference and expo,  the 2020 Air Force Contracting Summit, will be held Jan. 30-31, 2020, at the Hilton Sandestin Beach Golf Resort & Spa.
Now in its seventh year, the event brings together prime contractors, subcontractors, small businesses, military officials, contracting officials, financial experts, and defense agencies throughout the country.
Bank of America/Merrill Lynch is the Summit's top sponsor; its Destin and Tampa offices, in particular, are heavily involved.
"We're delighted to host the Air Force Contracting Summit year after year in Northwest Florida," said Defense Leadership Forum chairman William Loiry. "This major defense business event is growing by 100 to 200 companies per year and is beginning to have a significant economic impact on the region."
The 2020 Summit will provide the latest information on Air Force 2020 and 2021 budgets; Tyndall Air Force Base reconstruction contracts; Air Force mission and contracting priorities; innovative military acquisition strategies; and financing strategies for government contracting.
The Summit features general session presentations; contracting presentations from senior military contracting officials and contracting experts; a prime contractors panel; a small business resources session; matchmaking sessions, and a variety of opportunities to network with exhibitors.
More than 500 companies registered for the 2019 Air Force Contracting Summit. U.S. Rep. Matt Gaetz, a member of the House Armed Services Committee, was the keynote speaker. A panel on Air Force Base reconstruction and resiliency Initiatives featured Maj. Steven Fletcher, commander of the 325th Contracting Squadron at Tyndall Air Force Base, and Dave Robau, executive director of the Gulf Coast Energy Network.
The Defense Leadership Forum is a public service organization that brings together Congressional leaders, Pentagon officials, military base commanders, military contracting officials, and business representatives in the interests of identifying the best solutions for defending the United States. To register for the 2020 Air Force Contracting Summit, or more information, visit usdlf.org.
William Loiry is chairman of the Defense Leadership Forum (DLF), headquartered in Washington, D.C. Loiry, who resides in South Walton County, is renowned for recognizing national and international needs and then bringing key decision-makers together to identify the best solutions. Since 2010, he and his team have organized major defense business conferences in Washington, D.C., and around the country.
In 1998, following the bombings of American embassies in Africa, Loiry organized the first conference on the threat of Osama bin Laden to American companies overseas. In 1999, he organized the first national cybersecurity conference in Washington.
After 9/11, Loiry and his team organized the major homeland security forums in Washington, bringing together government and military officials, business leaders, and homeland security experts. Gov. Tom Ridge, the first Secretary of the Department of Homeland Security, was a featured keynote speaker.
Close to 100,000 Congressional, government, military, and industry leaders have attended the conferences organized by William Loiry and his team.
For more information, visit williamloiry.com.
For further information about the event: marketing@defenseleadershipforum.org  or (202) 522-0179.