Commercial Properties For Lease in Wakulla County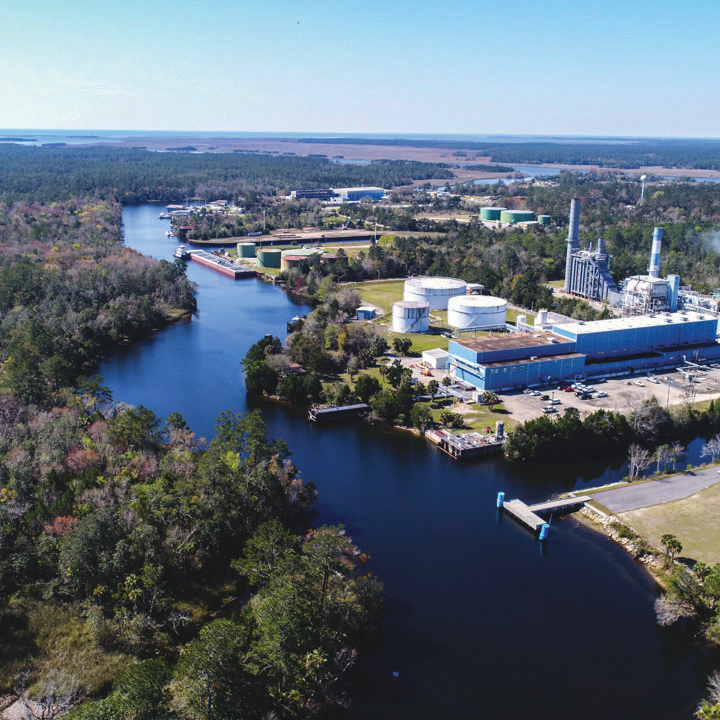 St. Marks Innovation Park
Located 16 miles south of the Capitol and offering a bevy of amenities, St. Marks Innovation Park and the adjoining St. Marks Municipal Dock offer the perfect spot for your commercial property.
The site includes two buildings — a 2,600-square-foot office building and a 630-square-foot scale house.
On-site infrastructure includes water, sewer, paved access roads and parking. Total acreage is 56 acres.
The eastern 8 acres of the property borders the St. Marks River and includes a loading dock for loading/unloading merchandise from barge to trucks.
The western 47 acres of the property, with 30 acres of upland and 17 acres of wetlands, provides ample room for additional development.
The St. Marks Municipal Dock is located on approximately 3 acres of uplands with 250 feet of St. Marks River frontage and intake canal frontage of 600 feet.
A submerged land lease is in place with riparian rights easement.
The concrete dock/pier is 1,440 square feet and extends 60 feet into the river.
It is designed for forklift access with a turnaround.
It also has a 14-foot, newly paved asphalt access road and gated security fencing.
St. Marks Innovation Park was designated as a brownfield in 2009, and tax incentives might be available to commercial businesses on a case-by-case basis.
Tallahassee International Airport is 21.3 miles away, and Interstate 10 is 25.7 miles away. State Road 363 is on-site.
Address: 627 Port Leon Drive, St. Marks, FL  32355
St. Marks Innovation Park 
Availability: For Lease  |  Size: 56 acres  |  Type: Office Building
St. Marks Municipal Dock 
Availability: For Lease  |  Size: 3 acres  |  Type: Land
Dock Amenities
Gated Security/Fencing
Water, Sewer & Utilities Hooked Up
Room for Additional Parking
Room for Construction/Building
1,440-square-foot dock extends 60 feet
Extended barge basin/high water draft 15 feet
Extends 52 feet wide for barge loading/unloading
Weight capacity holds 45,000 pounds
Designed for forklift access/turnaround
Dock extends into federal channel boundary
Dauphins installed for stabilization/barges
City of St. Marks  |  Zoe Mansfield  |  (850) 925-6224
cityofst.marks@comcast.net  |  cityofstmarks.com  |  PO Box 296, St. Marks, FL 32355