Chief Executive Alan Keesee Returns to Capital Regional Medical Center
Leading a hospital out of the shadows of Tallahassee Memorial Healthcare.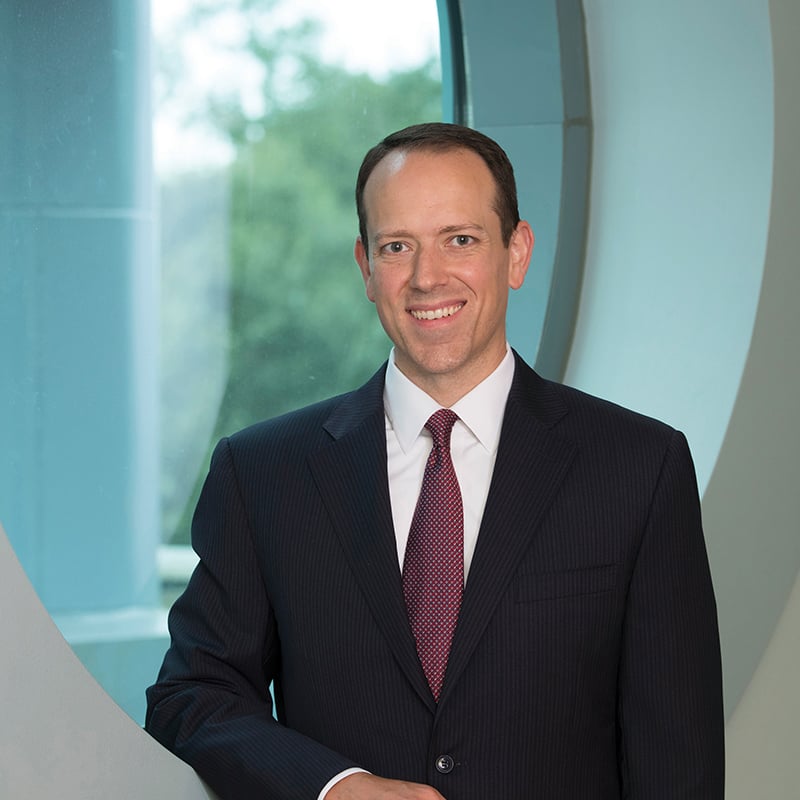 Five months before he returned to Capital Regional Medical Center in Tallahassee, Alan Keesee found himself at the center of an event that shocked the country.
Keesee was the administrator on call at Sunrise Hospital & Medical Center in Las Vegas on Oct. 1, 2017, the night that a gunman opened fire on a country-music concert from the window of a hotel room, killing 58 people and wounding hundreds.
Within two hours, more than 200 patients arrived at Sunrise, where Keesee worked as chief operating officer.
"That night and since, humanity came out among the physicians, the nurses, the paramedics, the bystanders," Keesee said. "Everyone worked with the singular focus to save lives."
Keesee in March began his new role as chief executive at Capital Regional, a 266-bed hospital that opened in 1979 near Capital Circle Northeast. The facility employs about 1,200, with plans to grow under parent company HCA.
Keesee talked with 850 Magazine about plans for Capital Regional, including construction of two emergency facilities: on North Monroe Street, north of I-10, and on Orange Avenue and Capital Circle Southeast. He said he expected the Orange Avenue facility to open next summer and the North Monroe location to open in November.
He talked about leading a hospital that operates in the shadow of much larger Tallahassee Memorial HealthCare and about the health care implications of an aging population.
He also discussed how that night in Las Vegas motivates him in Tallahassee, where he worked as chief operating officer from 2013 to 2015.
850: How have things been going at Capital Regional?
Keesee: The hospital's been really striving and growing in the last three years since I left and went to Las Vegas. A lot more of the nursing ranks have been filled, and our nursing turnover has gone down dramatically. In volume, patient care has increased significantly. Like most health care providers in Tallahassee, we experienced one of the highest patient-care demands over (last) winter, with the tremendous flu season, and I'm proud to come back to a thriving, really healthy, organization.
850: Do you plan to do more hiring?
Keesee: Absolutely. (The two new emergency departments) will be exciting because that will bring about 65 new jobs to the community, and we'll be recruiting new board-certified emergency physicians to staff those 24 hours a day. There will be full-service emergency departments, plus imaging, laboratory services, life-saving treatment … and it will really be a service to that northwestern part of town, where on nights and weekends, there is no access to immediate health care, and the same for our Crawfordville neighbors and
southern Tallahassee.
850: Do you see Capital Regional becoming, for patients, a growing alternative to Tallahassee Memorial?
Keesee: I think it's a wonderful resource to have multiple health care providers in town, in any town. We're going to continue to grow the number of physicians we have in the community because we have an aging population, and when you look at the population growth in Tallahassee, the fastest-growing population segment is the 65-and-older segment, and they are the highest utilizers of our health care resources, so we constantly need new physicians to care for patients. We've been successful in recruiting two new cardiologists to town. We have a new general surgeon we recruited. We have three new radiologists we recruited, new pathologists and a whole host of other physicians we'll be focused on. Capital Regional will remain as it has been for the last 40 years, a great resource for the community to seek care from highly qualified physicians.
850: Is there any special way that you're recruiting new physicians and staff?
Keesee: From a nursing standpoint, we've always enjoyed wonderful partnerships with colleges in town — TCC, FAMU, Florida State University. Their nursing-school programs really shine, and we've been successful at ensuring that they have access to clinical rotation early in their education. Another thing that we've done is we've created an advanced-training program post-graduation. Instead of coming straight to the floor, to the patient-care unit, you're actually giving three months to our StaRN program to train a little more didactically as well as experientially, and that's been a great resource. From a physicians' standpoint, I think they see a growing, well-established community, with a lot of need clinically, and we've had a lot of success recruiting folks who are from Tallahassee. As one example, Dr. John Dortch was raised in Tallahassee, went to Chiles High School, went to the University of Florida, got his residency and was at Emory, and we were able to attract him back to Tallahassee to join Capital Regional because that's where his home is and his heart is, and he'll be a great general surgeon for the community for many years. So looking regionally at where folks trained and where they're from is a significant indicator of their longevity in town.
850: What about plans for marketing and advertising?
Keesee: We did just procure a new orthopedic robotics system. We're going to be launching that, and we'll be the only provider in town with this advanced technology. There's a new surgeon joining Tallahassee Orthopedic Clinic who has trained on this device pretty much exclusively in residency and fellowship, so we'll be launching some education in the community, some community awareness, around what it means to have robotic orthopedic surgery, which allows greater precision, faster recovery.
850: How do you carry what you learned from the Las Vegas shooting to Tallahassee?
Keesee: I think the expectation is that a hospital is in many ways here for the folks who are at the most vulnerable, lowest points in their lives, and we have to be here for them, as their ultimate neighbor. There is no other organization that's open 24 hours, 365 days a year that will be able to heal folks regardless if it is a mental issue or physical issue. So I take that very seriously as an administrator.