Changes in Bay County Education for Economic Enhancement
Emerging coalition strives to boost student achievement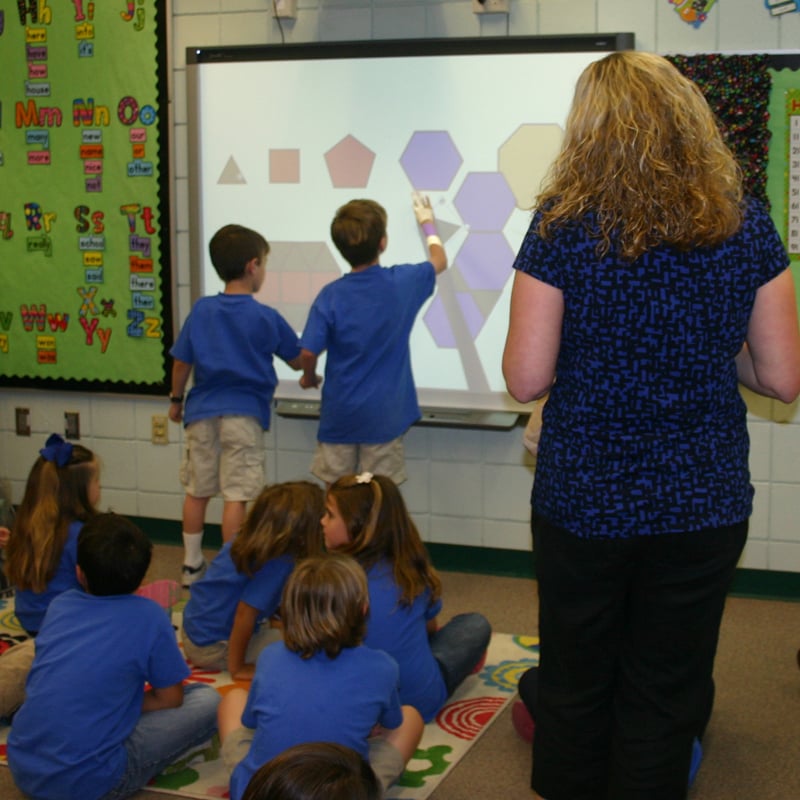 Seventeen years ago, Bay County undertook a "visioning process" intended to identify the community's shared priorities, determine baselines and goals related to them and outline strategies and tactics for achieving success. A facilitator was hired, committees were established and prominent people from assorted walks of life gathered around easels in brainstorming sessions.
Courtesy of Bay District Schools
Education of a smart workforce needs to start early.
A report was produced, sure enough, centered on priorities whose emergence could have been predicted: employment, education, environment, etc. But, alas, the visionaries soon lost sight of their work.
Five years later, in 2002, the Citizen Leadership Institute at then-Gulf Coast Community College sought to revive the project. It conducted meetings aimed at discovering whether the community's priorities had shifted since the first visioning process — they really hadn't — and again went about listing objectives in a 15-page document titled, "Better Bay County Plan, 2002–2022."
"The citizens of Bay County have spoken," signed off the writers of the report, but their words didn't reverberate for long.
Kim Bodine is aware of this history as she goes about spearheading a new priority-and-goal-setting exercise, this one to be patterned after Alignment Nashville, an effort trained on "public school success, children's health and the success of our community as a whole." It was founded in 2004 by civic leaders concerned about low graduation rates, low standardized test scores, high teen pregnancy rates and the large-scale defection of public school students to charter schools.
The Nashville project was begun in 2004 and has been instrumental in bringing about dramatic, well-documented progress. Nashville's high school graduation rate has gone from 58 percent to 82.9 percent. The teen pregnancy rate has dropped by 25.5 percent and the average age of gang members has increased from 16 to 22.
In April, Bodine, the executive director of CareerSource Gulf Coast, and Ann Leonard, a career and technical education director, pulled together a meeting of some 200 people, most of them business men and women, to talk about Alignment Nashville and assess the appetite for pursuing a similar initiative in Bay County.
Sydney Rogers, Alignment Nashville's executive director, addressed the group along with Bay County Superintendent of Schools Bill Husfelt. Most were flabbergasted to learn from Husfelt that 57 percent of Bay County public school students qualify for free or reduced-price lunches, and that the district works with more than 800 students who are homeless.
Rogers acquainted the group with the Alignment Nashville model and then challenged her audience, noting that "very often in communities, there is too much planning and not enough results. And there are lots of well-intentioned organizations that work in silos. They don't interact for maximum effect."
Educational Attainment (age 25+)
High School graduate or higher 87.1%
Bachelor's degree or higher 21%
Higher Education Institutions:
Florida State University Panama City

Gulf Coast State College

Embry-Riddle Aeronautical University

Troy University
Bodine was pleasantly surprised when meeting-goers, without exception, endorsed the idea of going forward with a local alignment project. Funding for the project will be community based. She is making appeals to local foundations.
"There's a big difference between setting goals and implementing action plans," says Bodine. "People recognize that there are problems affecting our schools that the schools, alone, can't solve and they want to move beyond just talking about them.
"We need to be concerned about the sustainability of our community. When people are leaving town because they can't make enough money to support their families, we are reaching a tipping point. Wages in Bay County have declined over the past 10 years, and poverty is a big factor in student performance."
In August, Bodine and Leonard were working to assemble a 25-person board of directors and anticipated that the group would meet for the first time in mid-September.
Alignment Nashville comprises a governing board, an operating board and 24 tightly focused committees, including an Adolescent Sexual Responsibility Committee and a Refugee and Immigrant Support Committee. But it started out with just three: the Pre-K and Elementary School, Middle School and High School committees.
"We're going to start with the same three committees here," Bodine notes. "K-12 education is universal to everything. Our schools of higher learning, employers and society as a whole all take delivery of the work product of our public schools. Additional committees will be formed based on the recommendations of the superintendent and our board of directors."
Bodine stresses that it's the district that drives the (school) bus.
"We aren't going to tell them what to do," she says. "District personnel are the folks who are charged by the state with educating our children. We will help the district achieve its strategic plan by removing obstacles in its path."
Nashville committees all relate to tactical plans that are remarkable for their specificity. Each includes strategies, tactics, outputs and measures. For example, the Adolescent Sexual Responsibility Committee, which has somehow managed to bring representatives of Planned Parenthood and Catholic Charities together, is tactically committed to employing online media to facilitate continuing communication between itself and youth-serving professionals.
"It's not easy to keep volunteers engaged and on task," Leonard points out, "but the outcomes that result from significant people who all have their oars in the water can be amazing."
Nashville identified school readiness as a serious concern and committed to seeing that all 3- and 4-year-olds in the city were exposed to a set of books deemed "essential pre-K literature." Printing companies, trucking firms, libraries and financial contributors combined to saturate the community with books such as "Pete the Cat: I Love My New Shoes" about a black feline with white sneakers. A local college developed instruction sheets listing discussion points and detailing activities to extend the reading experience. ("What would happen if you ruined a pair of new shoes? How would you feel? How did Pete feel?")
Husfelt, Leonard and Bodine agree that the Bay County community's support for schools is "fragmented." People have a tendency to support their neighborhood schools or their high school alma mater without thinking about what is good for all.
"We've got to get the right people working together and, historically, we haven't been very good at that," Husfelt concedes.
Bodine cautions that results will not be immediate and that the education of parents will be a key to improving student performance.
"We've got a lot of work to do," she says. "Many parents have no real idea about what their child must do to graduate from high school. I hear people say that kids come out of high school unable to add or subtract, and I have to tell them that students are required to pass algebra and geometry to graduate. Parents don't know that students must complete two advanced science courses to get their diplomas."
Bodine finds that the district has done a fine job providing opportunities, such as the International Baccalaureate program for advanced students, but must do more to provide paths to success for the other 70 percent of students.
"There are students in Bay County who shave before driving to middle school," she says. "We've got to have tracks that enable them to advance."