Change is indeed coming
There's a lot of excitement among the leadership of Northwest Florida.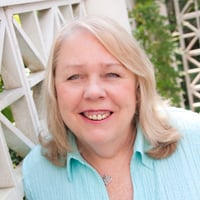 "Change" is a simple word. Yet it has taken on so much meaning in the last year for me.
Webster's New World Dictionary offers several definitions, including: to cause to become different; to pass from one phase to another; to leave one train and board another; to alter.
Later this month, we'll all witness a changing of the guard in Washington with the inauguration of a new president – whose central campaign theme just happened to be "Change."
And there's been lots of talk about change coming to Northwest Florida, especially with anticipation building over the potential for a new international airport to become a major economic driver in the region.
But for me, change meant the decision to leave behind a 37-year newspaper career that had brought me face-to-face with a succession of state and national powerbrokers, presidents and governors, congressional and Florida legislative leaders.
During my newspaper days, I happily flew the Goodyear Blimp and was a sometimes-reluctant passenger on more questionable campaign planes than I care to remember. I covered 31 regular sessions of the Florida Legislature, more special sessions than I care to count, and six governors. I covered stories born from the misery of migrant labor camps and out of the monied mansions of Palm Beach.
There were hectic times. I was one of the reporters in the midst of the 2000 presidential recount controversy, trying to interpret Florida law and politics for my South Florida readers, national television news shows and even foreign radio audiences.
There were heart-wrenching moments. I remember sobbing as I sat in my office writing the obituary for Gov. Lawton Chiles, an old friend who had died in the Governor's Mansion only a few hours earlier, and only a few weeks short of retiring from more than three decades of public service.
There were many gratifying victories. Getting the scoop on a Florida Supreme Court appointment or a candidate's decision to get in – or out – of a race, being the first to get details of a legislative agreement on property tax or property insurance reforms, hitting the "send" button to get a story online before the competition.
But the newspaper industry – and my newspaper in particular – was going through a dramatic change. Less emphasis was being put on the "meat" of the story, more emphasis was being placed on the glitz. I decided it was time for me to get off that train and enter a new phase of my career. And what an opportune time I picked, as Brian Rowland was searching for an editor to take charge of 850, a new business magazine he envisioned as a vehicle for Northwest Florida business leaders to communicate with each other, to cross-pollinate ideas, to speak out, to learn. Part of our mission will also be to educate you, the business leader, on issues that affect you – and pass along tips that will help you do your job better.
This is an important time for our region – a time of change, a time to prepare for better economic times and a bright future. There's a lot of excitement among the leadership of Northwest Florida, and deservedly so.
The area will also have a strong voice in the Legislature under the leadership of House Speaker Ray Sansom, R-Destin. Sansom hopes to focus over the next two years on a change in attitude, helping to mold the 16 counties of Northwest Florida into a region to be reckoned with in economic development.
"As hard as it is, we have to surgically remove our independence. We have to look at what's best for the region. No matter what part of Northwest Florida gets a new industry, we all benefit," he said recently.
Change is indeed coming. And 850 will be there to document it.
We welcome your input, your ideas for stories, your comments on what we've printed, your questions. You can reach me at (850) 878-0554 or lkleindienst@rowlandpublishing.com. Gov. Charlie Crist has also promised to answer questions posed by 850 readers, and we encourage you to submit them on our Web site, www.850businessmagazine.com, under the FAQ section.
May you all have a prosperous and happy 2009!