Challenges and rewards
We are asking students who enter to propose a plan for a business they would like to develop in Northwest Florida.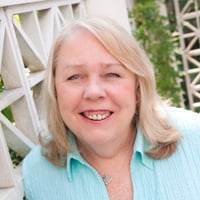 They call it the JMI Challenge — and not without reason. The challenge is to take $25 and use it to see how much more money you can make. Sound easy? Well, at first blush, you might think, OK, that can be done. But think on it a little more, and you're quick to realize that anyone who can walk away even doubling that $25 has done some awesome work.
For the last four years, the challenge has been issued during the Entrepreneurship Week hosted by the Jim Moran Institute for Global Entrepreneurship in the Florida State University College of Business. The prize for the winner: $1,500.
All the teams showed passion, thought and creativity. They were judged on presentation of their plan, creativity of their moneymaking endeavor and, of course, on how much money they made. The winners — Justin Corder of St. Petersburg, Holley Knight of Pensacola, Alex Richards of Tarpon Springs and Nicholas Stoeckle of Tampa — took their $25, multiplied it forty-fold and turned it into $1,009.50. Not bad for a week's work.
My description of their project doesn't come near to telling you the hours of work and thought they put into their plan. But they used spray paint, electrical tape, some paint stirrers (which were free) and paperboard to make tomahawks for football fans. After selling a small batch of 40, they realized they were onto something and stayed up all night before an FSU football game to make 140 that they sold, along with water, at the stadium.
Pretty ingenious. The judges thought so, too. But while this group won, many others vying for the prize also showed some very creative thinking.
It's just that kind of energy that 850 is trying to capture in its call for students at FSU, Florida A&M University, University of West Florida, Northwest Florida State College and Chipola College to participate in our Collegiate Entrepreneur Invitational. It's just that kind of energy and entrepreneurial spirit we want to keep in Northwest Florida as it embarks on a new era of growth.
We are asking students who enter to propose a plan for a business they would like to develop in Northwest Florida. In 10 pages or less, they are being asked to tell us how they plan to finance the project, how they will develop the good or service, how they will market it and how it will be distributed.
The grand prize? A $5,000 check and a chance to promote the plan with a group of local venture capitalists.
An important aspect of fostering growth within an economic region like Northwest Florida is to encourage an entrepreneurial spirit. This is Northwest Florida's first business plan competition and it's designed to encourage the dreams of the budding entrepreneurs who will become tomorrow's business leaders in our region.
When you read this, the entries will have already been submitted and will be in the hands of local judges throughout Northwest Florida. They'll whittle the list down to two students (or student teams) from each school who will then compete in the final, regional competition Jan. 7.
I'm hoping we'll see some innovative ideas emerge for our region. (One student has even asked if he can submit two business ideas!)
My heartfelt thanks go out to the local business leaders who have stepped up to help 850 and Rowland Publishing pull off this competition. Regions Bank and CenturyLink are our presenting sponsors. Other sponsors include Gulf Power, Matthews & Hawkins, O'Sullivan Creel and Hilton Sandestin. You certainly have the vision of what we need in Northwest Florida — an entrepreneurial spirit that will help us diversify our economy, grow new business and provide a wide range of good jobs for the people we know will be moving to this region in the coming decades.
And my congratulations go out to the students who have entered. Even if you don't win the big prize, you are a winner because you have already shown initiative, creativity and a strong can-do attitude.
Watch for our story on the winners — coming in the April–May 2011 issue