Cardiac Electricians
TMH expands heart rhythm program with the addition of specialized clinic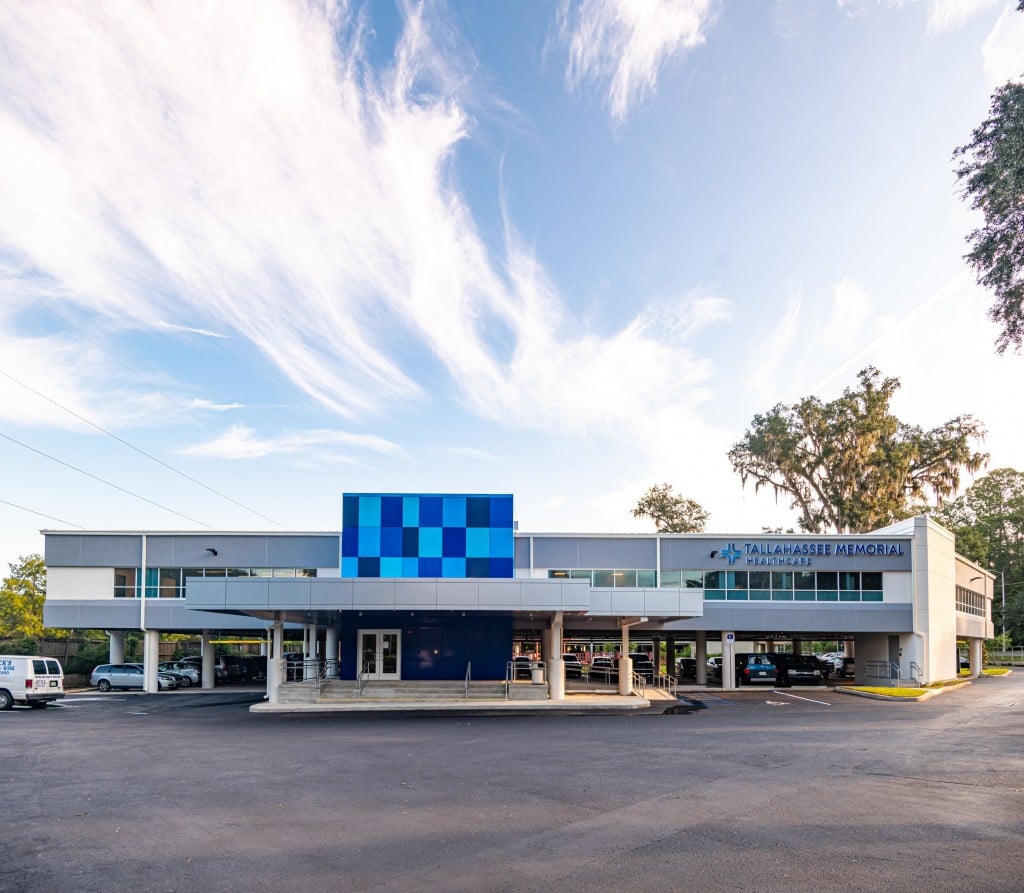 As a muscle that pumps blood, the heart may develop plumbing problems. But its function is also a function of electrical impulses, meaning that its care may require the attention of more than one type of specialist.
"We're the electricians for the heart," Marilyn Cox, MD, FACC, an electrophysiologist and the founding physician at the Heart Rhythm Program at Tallahassee Memorial HealthCare, said in an interview with Tallahassee Magazine. "Plumbing problems can lead to electrical issues and we take care of all of those — fast heartbeats or slow."
The Heart Rhythm Program was expanded, effective this month, with the opening of the TMH Physician Partners, Services by Southern Medical Group — Heart Rhythm Clinic. As North Florida's first clinic of its kind, the outpatient practice enlarges TMH's capacity to care for patients with arrhythmias (irregular heartbeats) and offers individuals in North Florida and South Georgia increased access to comprehensive heart rhythm care.
The clinic is located at 2100 Centerville Road, near the intersection of Centerville Road and Blair Stone Road.
"The North Florida and South Georgia regions experience some of the highest rates of heart disease in their respective states, and in the country," Mark O'Bryant, president and CEO at TMH, said in a news release. "As an organization, it is our vision to elevate the standards of healthcare practice, quality and innovation in this area. Opening the Heart Rhythm Clinic further advances TMH as the region's most comprehensive center for cardiovascular services."
At the clinic, Dr. Cox is joined by three more electrophysiologists: Venkata Bavikati, MD, MPH; Farhat Khairallah, MD, FACC, FHRS; and Gadi Silberman, MD. The clinic specializes in the prevention, diagnosis, management and treatment of arrhythmias. The most common of these heart rhythm conditions include tachycardia (fast heartbeat), bradycardia (slow heartbeat) and atrial fibrillation (AFib). The clinic is supported a 35-member team that includes practice and clinical administrators, nurse practitioners, registered nurses, licensed practical nurses and physician and medical assistants.
The Heart Rhythm Clinic is outfitted with 30 patient exam rooms, more than double the program's former outpatient capacity, and nine rooms where electrophysiologists and nurses care for patients with implantable devices.
As a product largely of longevity, a growing number of people develop arrhythmias.
"There are certain heart rhythm problems that occur with age," Dr. Cox said. "One of the most common in people over 65 is atrial fibrillation. Hypertension or coronary artery disease may increase the chance that you will develop AFib. And, here in Florida, people tend to get dehydrated in the heat and that may trigger AFib. Caffeinated beverages such as energy drinks can trigger AFib."
Other rhythm problems including ventricular tachycardia can occur in people who have had heart attacks.
Short of the use of implanted devices, Dr. Cox said, arrhythmias may be treated with medication or with a non-surgical ablation procedure involving a catheter inserted through the groin. 
Specialized nurses at the clinic manage devices — pacemakers, implantable defibrillators and implantable loop recorders — that improve heart function and/or monitor heart rhythms. The latter device provides for monitoring over an extended period.
"A patient may experience palpitations and his doctor may order a monitor for 24 hours or 30 days, but it's possible that symptoms will not recur within those time frames," Dr. Cox explained. About the size of two matchsticks, a loop recorder is inserted beneath the skin right over the heart and can monitor heart rhythms for up to three years before its battery life is exhausted.
The new clinic, tightly focused on arrhythmias, provides a setting in which patients can confidentially discuss treatment options with a doctor.
"I had a patient who was 85 years old and her heart function was not good," Dr. Cox recalled. "I explained that we could install a pacemaker to improve her heart function. Or we could implant a defibrillator which both improves heart function and will resuscitate you if you experience cardiac arrest."
The patient opted for the defibrillator.
"She said, 'I've got a lot to do. I want to live. Put it in.'"
—-
Marilyn Cox, MD, FACC received her doctorate of medicine at the University of Miami School of Medicine. She completed her internship and residency in internal medicine, as well as her fellowship in electrophysiology and cardiology, at Jackson Memorial Hospital in Miami. She is board certified in internal medicine and cardiovascular disease. She currently practices at Southern Medical Group, P.A., and Tallahassee Memorial HealthCare, where she founded the Tallahassee Memorial Heart Rhythm Program.
To learn more about TMH Physician Partners, Services by Southern Medical Group — Heart Rhythm Clinic, call the practice at 850-216-0100. To learn more about the comprehensive cardiovascular services offered at the Tallahassee Memorial Heart & Vascular Center, visit TMH.ORG/Heart.