Businesses That Have Turned the Big 5-0, and Then Some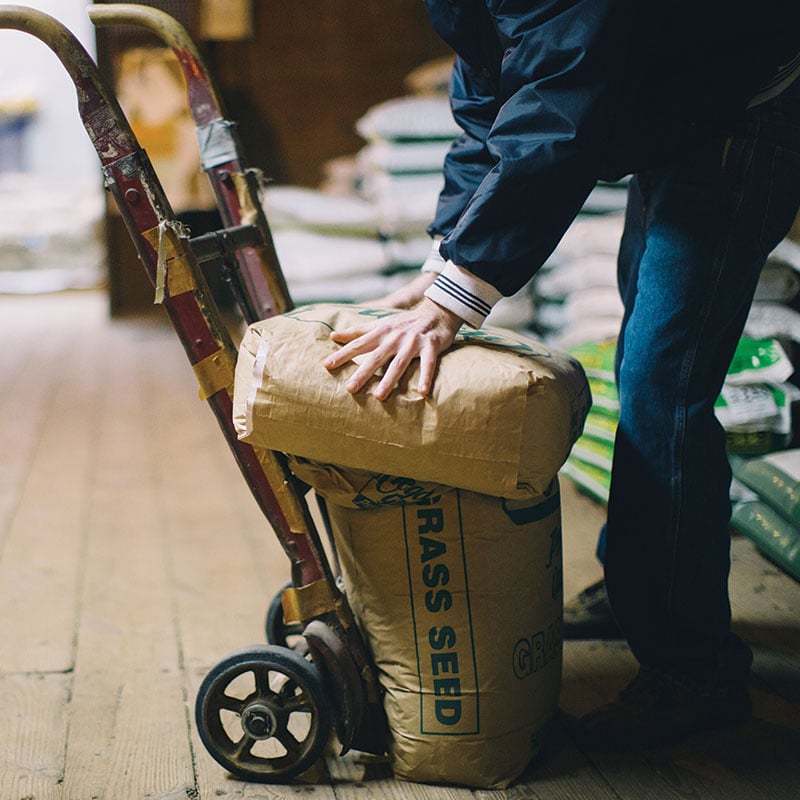 The 850 region is sprinkled with businesses that have survived the test of time. Across Northwest Florida, entrepreneurs have built their companies on principles that were as meaningful a century ago as they are today. From newspaper editors to beverage distributors — integrity, customer service and quality products have been the prevailing foundation for countless success stories.
Many themes were widespread among these accomplished businesses. None perhaps more pronounced than the importance of finding the perfect balance of holding steadfast to the values of yesteryear while adapting to the modern conveniences and technologies of today.
As many shared with us, being able to accept change is always key.
With an assortment of service providers and establishments boasting histories far lengthier than 50 years, 850 has compiled a list highlighting some that in 2015 are celebrating 60th, 75th and even 140th birthdays.
---
Embracing Change is Key to Growth
By Chay D. Baxley
The Lewis Bear Company
Pensacola | Since 1876
Adapting to the times has been the unofficial motto of the Lewis Bear Company for well over a century.
Since 1876, when business-savvy Lewis Bear opened the doors to his combination grocery/chandlery in Pensacola, members of the Bear clan have shown that they have what it takes to weather the changing tides in their hometown. As the oldest privately held corporation in Florida, the company is now on its fifth generation of ownership.
Over the last 139 years, the family has continued to transform its business model to ensure a successful transition into each new age.
"We've just continued to change with the times," explained David Bear, the company's current vice president. "We started out as a small grocery company and just diversified. We carried different products through our grocery division, and then we got into other types of industries as a whole. We were involved in real estate at some point. We sold appliances. We sold firearms and ammunition."
Today, the family business employs more than 200 people across the region. Getting back to its foodie roots, the Lewis Bear Company operates primarily as a beer, wine and liquor distribution entity. The sole distributor of Anheuser-Busch products for 9.5 counties in the 850 (all the way from Perdido Key to Apalachicola), the Lewis Bear Company is now falling under the umbrella of the food artisan movement, stocking many beloved local craft beers as well as a selection of 300 different brands of other adult beverages.
According to Bear, discerning customers' wants and needs have always been a component to the company's success.
"I think we were fortunate enough to have family members throughout those generations who were hungry enough to keep the business going," reminisced Bear. "When they saw that they had to diversify, they knew that they wanted to build it for the next generation. I think that's always been the philosophy — let's don't build it and sell it, let's build it and grow it for the next generation.
"Those that kept working, generation after generation, were always trying to look out for the next generation. We knew that next year there were going to be more mouths to feed. So we have to keep doing something different."
Emphasis on Service Helps Retailer Compete with Corporate Giants
By Ellen Pribil
Gramling's Inc.
Tallahassee | Since 1915
Black and Hue Photography
In early 1915, O.I. Gramling Sr. opened a feed store a block from the state Capitol in the old Union Bank building on South Adams Street in downtown Tallahassee. Successful, comfortable and cozy, the only thing that has changed for Gramling's in the past 100 years is the store's location — it moved just a little farther away from the Capitol in 1925 to have better access to the railroad. And that kind of change is just how the family likes it.
In 1980, when Stan Gramling, the store's current owner and operator, was busy pursuing a music career, his uncle, O.I. Gramling Jr., and father, Cay Gramling, were composing something all their own — an exit strategy from the business.
But Stan Gramling had a different idea. For him, it was never much of a choice. Gramling's was always destined to be a family business. It doesn't hurt that he loves what he's doing, either.
"You've got to have something you're interested in," he said. "I don't recommend someone getting into a business they might be just educated for but don't like. You have to really love it and be passionate to give it the right amount of time."
Gramling's secret to longevity is no secret at all. Having just celebrated its centennial, the garden center/feed store embraces the time-tested principles of exemplary service, quality products and an honest approach to business.
According to Stan Gramling, in this region, that's always a recipe for success.
But it doesn't necessarily mean that said success has always come easily through the years. For Gramling's and many other small retail outlets across Northwest Florida, the biggest obstacle has been holding on to business in the face of rapid growth from "big box" chains. After the debut of stores such as Lowe's and Home Depot in the mid-1980s, places like Gramling's were compelled to up their game.
The forces behind this business say they've gained the competitive edge.
With a motto of "Take a trip to the past, where old-fashioned service is still a daily routine," it's hard not to feel a bit of nostalgia when you walk in the door at Gramling's. But that's not all it has going for it. As of 2015, Gramling's is equipped with an immaculately designed website, as well as an entire array of social media outlets — including Instagram, Facebook, LinkedIn and Twitter.
So perhaps things other than location have changed.
Experience Plus relentlessness Equals Success
By Leanne Castro
Freeman Electric Company
Panama City
|
Since 1936
Courtesy of
Freeman Electric
When Freeman Electric Company does business it doesn't go halfway. Owned by brothers Mike and John Thomas Duncan, the company manufactures and installs lighted signs everywhere from Miami to Tennessee. The individual processes of manufacturing and installing signs are each involved enough to merit the establishment of an entire business dedicated to just one process. Freeman Electric, however, does both.
"You name it, we do it. From design to installation, we do it all. We've been here since 1936, and we've survived because we refuse to give up. And times are getting better," said owner/operator Mike Duncan.
This ability to function as a one-stop shop for businesses looking for a sign to display is due in part to the company's facility: a 40,000-square-foot manufacturing plant. However, successfully running a business for nearly 80 years cannot be credited to facilities alone. The Duncan brothers learned from that most valuable of teachers: experience.
Mike Duncan has been working at Freeman for 40 years now, starting at age 14 when he would go into the plant and help out his dad, co-founder J.T. Duncan Jr. Ever since, the Panama City business has been a family affair. Mike and John followed in their dad's footsteps (he bought the company from H.O. Freeman Jr.) by buying the company following his death, and now Mike's son Chris works in the plant.
This pattern of growing up working at the company and eventually buying it from your father is clearly working for them, as they are currently responsible for the signage of corporations as big as Sonny's BBQ and Texaco gas stations.
There is another pattern that is crucial to their success — relentlessness.
"The key to success is to cowboy up every day and go to work. Never give up," said Mike Duncan.
Of course, hard work alone cannot sustain a business. The Duncans know this, hence they have consciously established positive relationships with everyone involved in making them a success.
"I've got a lot of people that I depend on. Our employees are treated very, very well. In fact, there's been many times on Christmas Eve where all my guys come to my house. They're more family than they are employees. When they have problems, they know who to come to," Mike Duncan said.
---
A Family Affair from the Start
By Shelby Bouck
Nick's Restaurant
Tallahassee | Since 1955
Jimmy Mitchell's family has a long history in the restaurant business.
"My parents came over from Greece in 1947 — Nick and Irene Michel," Mitchell said. "I was conceived in Athens and born three months after they got here. My Uncle Nick at the M&M had a restaurant over on Jefferson Street, and my dad worked for him, and my Uncle George owned a restaurant that's now Angelo's." (Angelo, incidentally, is Mitchell's first cousin.)
After a few years, serendipity struck.
"My dad met Judge John Rudd and actually he helped him put up the money to buy it. Judge Rudd liked my dad, and within a month or two at the new restaurant Daddy made enough money to buy him out."
That was in 1955. Nick's Restaurant on Tallahassee's South Monroe Street quickly became a household project.
"Of course, all the kids, all five of us, we all worked there … I remember washing dishes at the sink. I had to turn over a Coke crate to reach the sink. In 1967, I started working full time for him, and in 1978 I bought him out."
A mix of traditional dishes and daily-changing lunch specials has been a big part of the success of Nick's Restaurant — and Mitchell.
"We still have some of the same dishes that we had back then," Mitchell elaborated. "When people got more health-conscious, we tried to add more healthy meals. We always had the vegetables, which people need to be eating anyway, but they don't. I still make my mother's spaghetti recipe. And we always make sure that we sell what we like, what we think's the best, not what's the cheapest. We don't try to cut corners, and we don't try to get too fancy."
A Recipe for Success
By Chay D. Baxley
Apalachicola Seafood Grill & Steakhouse
Apalachicola | Since 1903
According to Hewitt — the sassy Bostonian who purchased the restaurant from her brother in 1992 in a failed attempt to "retire" in sunny Florida — one of The Grill's crowning achievements is having a knack for delivering exactly what its clientele is after.Beverly Hewitt and her business partner, Jerry Hall, are the owners of Apalachicola Seafood Grill & Steakhouse — an establishment that opened its doors in 1903. The restaurant, still in its original location, holds the very first business license Franklin County ever issued.
A great address, she'll tell you, never hurt either.
"Look where we are," Hewitt said. "We're on the Gulf of Mexico. What do you think people come here for? Liver and onions? No. They come here for seafood."
Longevity in the hospitality industry can be a tricky thing to master. When a single restaurant has been in business for more than 100 years, you'd better believe they have something figured out.
Over the past two decades, the restaurant has transitioned from being a local hangout to an eatery now largely catering to tourists and seasonal residents. For The Grill, Hewitt shared, change is always on the menu.
"Back in 1992," recalled Hewitt, "there weren't all that many tourists here. Now we do between 85,000 and 100,000 a year through these doors. Before, we would have been lucky if we were doing 30 lunches. Now, a slow lunch is 200."
From clever marketing ploys to a dedication to habitual updates, staying fresh and relevant is the key to these epicures' success.
"It was always called The Grill," said Hewitt. "We put Apalachicola in front of it so it would be first in the phone book."
Though smart and amusing, it's not the only tactic Hewitt and partner Hall have deployed over the years. In December 2014, the restaurant shut down completely for three weeks while it underwent more than $45,000 in renovations. According to Hewitt, it was money well spent.
---
A Solid Foundation of Customer Service Helps Stand the Test of Time
By Shelby Bouck
Pensacola Hardware
Pensacola | Since 1851
courtesy of Pensacola Hardware
Fifty years is an impressive life span for any business. A century is extraordinary, but not unheard of. For a business to live, much less thrive, beyond that makes it the stuff of legend.
Pensacola Hardware is an establishment of just such mythic proportions. Founded in 1851, it has been serving the Pensacola area for 164 eventful years, weathering the Civil War within a decade and a half of its grand opening. It has had six owners from five different families, and it has moved five times, finally coming to rest in its current location on East Gregory Street in 1949 after World War II.
"Throughout our history, we have endured wars, depressions, recessions, floods, hurricanes and the BP Horizon oil spill. Our endurance has been tested beyond most imaginations," says James Coe Jr., the store's current owner and operator.
While much has changed in the past century and a half, Coe believes that customer desires essentially remain constant. "There is no doubt that people do business with people they know and trust. If you want to run a successful business of any kind, offer something people need or want, but above all else, back it up with service, integrity and value. That builds trust and success."
Coe attributes Pensacola Hardware's long-running success to its community relationships. "Honest and fair dealings with customers, employees and vendors set the stage for a profitable relationship. We view our relationship with all concerned as a 'partnership in profit'… We talk to our customers, we listen to what they are saying and help identify their needs so that we can provide a solution for the best value. That has been a constant for our success since the beginning and has not changed.
"Our success is a direct result of how we do business. Our employees are honest, caring people that have a vested interest in the success of our customers and our company. Without great employees, we would not exist."
Helping to Keep Their Community Healthy
By Chay D. Baxley
Economy Drug
Tallahassee | Since 1950
For some business owners in Northwest Florida, contributing to the community is a nice idea. At Economy Drug in Tallahassee's Frenchtown, it's fundamental to the very existence of the business.
A family owned and operated pharmacy, Economy Drug was founded in the 1940s and later purchased by Clarence Beverly and Howard A. Roberts in '51. Family members say the two pharmacists made a great duo, at least until Howard laid eyes on his future wife, Geraldine.
"I went to school here at FAMU — I finished pharmacy in '54," Geraldine said with a smile. "I'm a pharmacist, I still have my license."
Geraldine had been working as a faculty member at Florida A&M University when Howard passed away in 1990. Becoming the sole owner of Economy Drug, Geraldine decided to promote her daughter Alexis Roberts McMillan, who had been working alongside her father as a pharmacist, to store manager.
While things haven't always been easy for this small mom-and-pop operation, both women have always been certain of their professional path.
"I never thought that I was going to do anything else," said Geraldine. "I think in terms of what you're intended to do, and I figured that this was what I was intended to do."
Her daughter Alexis, also a FAMU graduate, concurs.
"I've always liked being in the pharmacy," reminisced Alexis. "This, where we are now at 319 N. Macomb St., was not the original pharmacy. It was at 315 N. Macomb St. just a few doors down, with a soda fountain. I know people don't talk about soda fountains now, but we had ice cream, we had comic books. People would come in and talk and have conversations about what had gone on."
Today, things are a little different at the pharmacy. While downsizing resulted in the loss of their soda fountain, the Roberts are happy to maintain a strong footing as their neighborhood drug store in an era of fast-paced living.
"The health of this community is something we can look out for," insisted Alexis, "something we can be proud of. We want to help people know their own bodies and know how they can take care of themselves. We're proponents of having someone know his or her medication."
"I hope that we have given something back to the community," added Geraldine, "because of what the community has given to us."
---
Local Landmark, Universal Inspiration
By Shelby Bouck
Goofy Golf
Fort Walton Beach | Since 1958
Even if you've never been to the colorful miniature golf course on Racetrack Road in Fort Walton Beach, there's a chance you might have heard of it. Goofy Golf garnered national attention when one of its — and Fort Walton's — most recognized monuments was felled by a passing semi-truck.
Luckily, Hammy the T-Rex survived the fall.
"The concrete rebar had rusted inside him," Chris Clements said. "We worked with several vendors, the community joined together and did fundraisers and eventually we were able to find the right people to reconstruct him.
"News stations all over the country picked it up," he added with a laugh. "I even spoke to one from Ohio."
After more than half a century in business, Goofy Golf is still going strong. On any given Saturday night there are families, couples and groups of teenage friends all waiting patiently to knock a ball into the snake's mouth at the end of both courses. If you make it in on your first try, you get a coupon for a free game next time.
The bright, hand-built statues that dot the mini-golf course are only part of what keeps local customers coming back. Another part of Goofy Golf's mass appeal is its affordable prices: Eighteen holes cost $1.50 for kids and $3 for adults.
"Originally the prices were 75 cents per adult and 50 cents per kid," Clements said. "They've gone up three, four hundred percent in the past 57 years, but look at movie theaters — those prices have gone up a thousand or twelve hundred percent."
Clements started out mowing lawns for Robert Fleskes, original owner and operator of Goofy Golf, in high school. He then became an official employee of the company and eventually bought the course in 2011, after promising Fleskes that he would keep Goofy Golf intact and running as it always had.
Ask Clements why Goofy Golf remains such a success and you'll get a simple answer: tradition.
"The basic idea has stayed the same," he said, pointing to countless staff hours spent maintaining the course. "We want people to remember its roots and how it started."
Making Looking Good Look Easy
By Chay D. Baxley
Nic's Toggery
​Tallahassee | Since 1950
You might think that the most essential asset for a clothier would be having the finest materials and threads.
While such tools of the trade certainly come in handy, the gentlemen of Nic's Toggery (a Tallahassee-based haberdashery) will tell you that when it comes to their line of business, it's all about relationships.
"We build relationships with our customers," explained George Gavalas, co-owner of Nic's. "It's not sell one time and go on down the road. We build relationships and hopefully keep them for a long time."
Making looking good look easy for nearly 65 years, Nic's is a family owned and operated business with a penchant for mastering refined Southern style. With three strategically positioned locations, congressmen and businessmen alike have celebrated the brand for its custom suits, high-end selections and over-the-top customer service.
Upon request, the three Gavalas brothers who operate Nic's — George, Victor and Mike — will even bring a selection of handpicked suits right to your door. It's an added service they learned to appreciate while growing up in the business.
"My father started the business back in 1950," explained George. "Then after several years, and several sons graduating, one by one the sons came into the business. Well, three of us did, the fourth didn't."
According to George, today the siblings keep their father's memory alive by upholding the principles that he built their business on: quality, value, honesty and customer service. Having survived enduring recessions and fleeting trends, the Gavalas brothers and their 20 employees remain dedicated to leaving their mark, one truly dapper suit at a time.
"You just have to stick to what you do and weather it and get through it," said George Gavalas of surviving the Great Recession. "You can't change your philosophy on business because the economy softened. You have to keep your principles, because that's what got you here and that's what's going to get you through things.
"We've stayed on that course real strong but have also adapted. We've made changes that are good for today."
---
Keeping Franklin County Residents Informed for 128 Years
By Chay D. Baxley
The Apalachicola Times
Apalachicola | Since 1887
Some say that newspapers are a dying breed. Clearly those folks haven't been to Northwest Florida's Forgotten Coast in a while.
There, the Apalachicola Times — a weekly newspaper that serves Franklin County — is alive and well.
Having just celebrated its 128th birthday, the award-winning publication continues to push out the headlines, from news about fourth-grade spelling bees to investigative reporting on local criminal activity. While the paper has certainly become a historic icon over the past century, covering breaking news in an underserved market is still its primary focus.
According to Editor David Adlerstein, that's the way it's always been.
"I don't know if I can point to my proudest moment, but I can tell you what I am most proud of," Adlerstein said. "The feeling that comes after covering a difficult story, one that may involve a tragic chapter in a family's life or a bitter conflict between two parties. The pride comes when word gets back that you have told it straight and given all sides their due, and readers feel you have given them a chance to make up their own minds.
"To me, that's the essence of a free press — to give people the tools so they are free to decide for themselves."
Like the rest of the newspaper industry, the Apalachicola Times has experienced flux. Having shifted ownership more than a half dozen times over the past two decades alone, the paper is currently owned by Halifax Media Group, which also manages The Star in Port St. Joe and The Walton Sun in Santa Rosa and Walton counties. In recent years, the Times has revamped its website, added to its social media following and relocated to Apalachicola's historic downtown center, where it maintains a strong visual presence.
Although selling a unique product, Adlerstein said success in this industry is achieved just as it would be in any other business in Northwest Florida.
"Whatever your product is," said Adlerstein, "be trusted for consistency, accuracy and quality."
Keeping a Community Clothed is a Family Affair
By Leanne Castro
The Fair Store
Perry | Since 1925
Businesses do not achieve 90 years of success by accident. Passion and integrity — two qualities that The Fair Store owners Marsha Doll and Dean Faulkenberry have plenty of — are the keys to longevity. Given the depth of the family ties found at the very heart of the store's history, it is no wonder it means so much to the husband-and-wife duo.
Doll's grandfather emigrated from Lithuania to New York and eventually Perry, Florida, in the 1920s, and every generation of the family has dedicated a lifetime to the men's, women's and children's clothing store he started. The Fair Store has long done much more for the community than selling them the things they need (a huge service to the community in and of itself, as it is the only place in Perry that sells things such as medical uniforms or certain law enforcement equipment).
"My grandfather would clothe people off the streets," Doll remembered. "He'd pull in a little boy walking around in 30 degrees with no shoes on and put shoes on his feet. There was one kid with 12 brothers, and half of them worked for my grandfather. We adopted everybody. We've got so much history. We've had people who have worked there for 40, 50 years."
It is the family's passion that keeps them in high standing as a community institution, but it is their integrity that keeps them in high standing as a place of business. Faulkenberry and Doll have continued the tradition of refusing to sacrifice higher quality for lower pricing, even if that decision might make it more difficult to compete with other, bigger businesses.
"In a world where you have 'big box' department stores, you can't beat their pricing on the cheap stuff," Faulkenberry said. "(Those are) lower-quality products. We sell the better-quality products."
Doll, however, feels that it is not just the quality of goods that sets The Fair Store apart.
"When you walk into a bigger store, you just don't get the kind of treatment you get in a family-owned store," she said. "Just be good to the people of your town. Be a good, honest person and it'll all come back to you. And work hard."
---
Banking on More Than a Century of Service, Innovation
By Chay D. Baxley
Capital City Bank Group
Tallahassee
|
Since 1895
State Archives of Florida, Florida Memory
It's taken a century or so, but over the years Capital City Bank Group has grown into a major economic powerhouse for Northwest Florida. Headquartered in downtown Tallahassee, the company employs more than 530 people within the 850 area code alone.
In reality, though, it helps finance business ventures for thousands more.
With a credo of putting client relations first and staying abreast of the latest technological advances — yes, including the advent of smartphone photo check deposits — Capital City has managed to transform a small-town bank into a household name for countless Floridians. Today, there are branches in nine Florida counties, as well as six counties sprinkled throughout Georgia and Alabama.
"Our three biggest communities are Macon, Georgia, and Gainesville, Florida, in addition to Tallahassee," said the bank's chairman, president and chief executive officer, Bill Smith. Smith's family, beginning with his grandfather in 1895, has been involved with Capital City Bank since the very beginning.
His father served as president before him.
"But most of our franchises are in small towns," continued Smith, "towns with less than 25,000 people. That's a little different strategy for a bank headquartered in Florida. Most people, when they think of Florida, they don't think of those kinds of places. They think of Disney World and Miami and big beaches with high-rise condos. We're just not in those towns."
Business got rolling for the small bank back in the late 1880s with a couple of humble loans to local farmers. Since then, it has weathered world wars, depressions, recessions and even a few natural disasters. What has kept the bank afloat, Smith will tell you, is the loyalty of its clients and the stable nature of its hometown's economy.
Smith's top tips for business success are pretty straightforward, though, and ring true for nearly every industry: Be good to the client, and never be afraid of change or innovation.
To him, the latter is the lifeblood of the ever-evolving modern banking system.
"You can't be (afraid)," Smith said. "You'll die if you are."
Homemade Sausage is Just Part of Bradley's Old-Time Appeal
By K. Maxwell Greenwood
Bradley's Country Store
Tallahassee | Since 1927
Courtesy of Visit Tallahassee
If you take a drive out Centerville Road, about 12 miles north of Tallahassee proper, you'll see a white, tin-roofed shanty surrounded by a canopy of oaks. This is Bradley's Country Store.
Not much has changed at Bradley's since it opened for business 88 years ago. The store operates in the same structure it did in 1927. The recipe for homemade country sausage has, remarkably, remained unchanged since 1910. And the Bradley family has remained the sole owners of the operation from the beginning.
"My dad always stuck by the saying, 'If it ain't broke, don't try to fix it,' " said Janet Bradley Parker, the store's current proprietor and a member of the third generation of Bradleys to work at the store. "We do things the way we've always done them: My grandma's sausage recipe is the same, all our principles are the same and we rely on a solid customer base."
Stepping inside Bradley's, it's easy to see why the place has been open for nearly a century. From the building itself to the coarse ground grits sold inside to the memorabilia hanging on the walls, Bradley's is steeped in nostalgia; it emanates an aura of authenticity hard to find elsewhere. The store doesn't hinge on innovation or trends but pushes back by embracing its roots.
And with Tallahassee's rapidly changing population, Parker says the business has tried to reach out to new customers as well. But the store largely relies on word of mouth, rather than extensive advertising and marketing.
"Of course we've done some TV advertising, some newspaper advertising here and there," Parker said. "But most people come to the store because they hear good things from other customers.
"There's no secret to our success," she added. "We just stick to our roots; we're consistent, and I think people like to see that."