Building the Next Economy
Bill Lickson believes business incubators have a role to play in shaping a post-pandemic world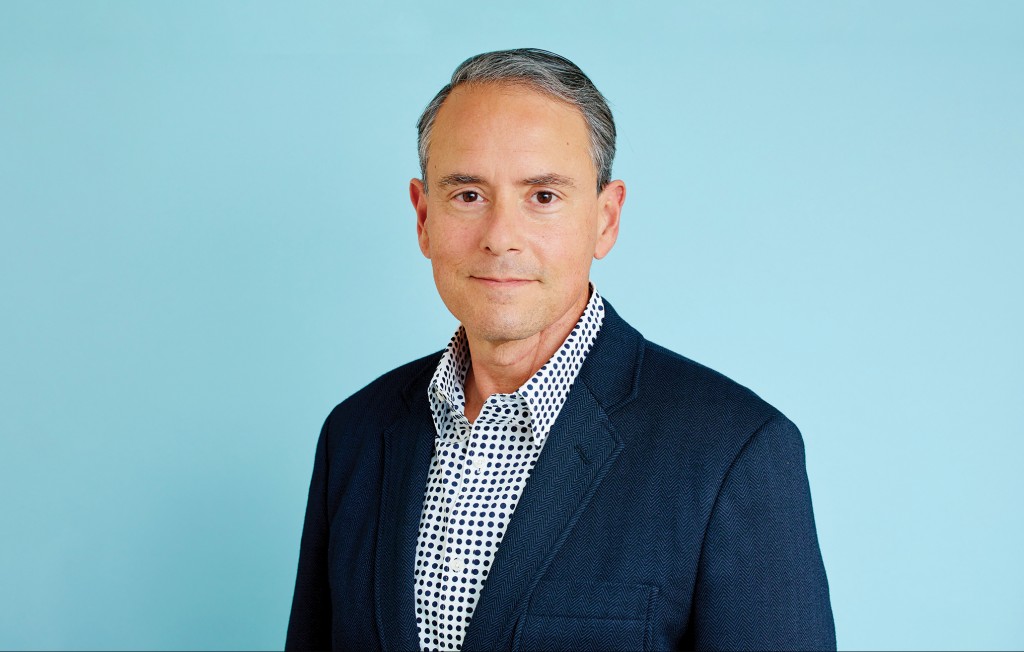 As the new executive director of Domi Station, Bill Lickson aims to build upon the successes of his predecessors and make the Tallahassee business incubator and co-working space the hub of a vibrant entrepreneurial ecosystem.
"I want to serve entrepreneurs who are struggling and create a financially stable place for people with ideas to pursue their dreams," Lickson said. "Domi is not competitive, it's collaborative, and because it is, the whole economy wins."
Lickson succeeded Antonio Montoya about whom he speaks highly.
"Antonio did an excellent job in seeing to it that Domi curriculum can be distributed virtually," Lickson said, citing one of Montoya's contributions. As a result, Domi has been better able to weather the COVID-19 pandemic than other incubators.
"Many places could not continue because they rely on a traditional classroom structure," Lickson said. "Domi was able to continue to offer curriculum and conduct mentorship activities because the program had evolved."
Lickson also noted the creation of the Tallahassee Mentor Network — TLHmentors.org — a platform that connects mentors to entrepreneurs and is used by Domi alumni, the Jim Moran Institute for Global Entrepreneurship, Innovation Park and others. "It is designed to truly be a community asset," he said.
So, Lickson has solid shoulders to stand on and established programs at his disposal, but he checked into Domi Station with a substantial tool kit of his own.
Lickson is a 50-year Tallahassee resident who earned a degree and completed graduate coursework at FSU, where he was a scholarship track athlete. He competed in the decathlon and won a Metro Conference championship in the javelin throw his senior year.
"That tells you how weak the Metro Conference was at that time," he joked.
Far more recently, Lickson was the chief operating officer at Jinglz, a technology company that employs proprietary programs to assess the effectiveness of video campaigns.
"Anyone producing video who is accountable for results is a potential user of its Campaign Tester product," Lickson said.
The product analyzes the faces of volunteer subjects and their "micro-gestures" to verify levels of engagement with videos and to measure emotional reactions to them.
"There is a bit of a creep factor," Lickson conceded.
Too, he served as a contract CEO at Autism Navigator, a provider of web-based resources for parents of children with autism and professional development courses that offer training in evidence-based practices to physicians and early intervention specialists.
Lickson said that his Autism Navigator experience taught him a lot about the licensing of technology and technology transfer at a research institution such as the FSU College of Medicine.
"Our universities are spinning up information technologies that have great revenue potential," Lickson said. "That is a key unlocking a great deal of entrepreneurship in our region."
Over his career, Lickson has both started companies and helped others start them. At this writing, he had closed his health-food retail stores and was in the process of redeploying the 20-year-old business online. In 2010, he launched a consultancy, Strategic Media Arts, that worked with conventional and student entrepreneurs.
"I help people solve problems and connect them with subject matter experts," Lickson described his work as a consultant — work of a sort that he will continue to do at Domi. "I often am not the right person, but because I have been doing this a long time, I can connect entrepreneurs with the right people.
"I see Domi as the center point in the region's entrepreneurial system. It is a destination literally in the middle of town where you can go to start or accelerate a company. You can go to FSU, FAMU or Tallahassee Community College, and when you graduate, Domi is a place where you can take the next step. Or, if you are a scientist soliciting grant money, Domi is a great place to be before you are ready to go to the wet lab at Innovation Park."
According to research led by Dr. Julie Harrington at the FSU Center for Economic Forecasting and Analysis and made public in June, Domi, since its inception in 2014, has served 181 startups and 223 entrepreneurs who have attracted $18.3 million in investments and produced 212 direct jobs.
That same research calculated that Domi-assisted businesses and entrepreneurs had produced $199.4 million in economic output and $39.4 million in income or wages.
"It's great to see an ROI like that," Lickson said. "Some folks have the perception the Domi is just a cool place to hang out, and it is that, but it is also spinning up substantial companies and helping to create a culture of entrepreneurship. And just learning about entrepreneurship makes someone a valuable member of a team whether or not they actually start a company."
Gestation and maturation periods for startups vary, Lickson said, comparing them to crops.
"Green beans reach harvestable maturity in a few weeks," he said. "Trees might take years."
He cited tech companies as among those that have the capacity to scale virtually and grow rapidly.
"They are the green beans," he said. Maybe even radishes.   
Domi's entrepreneur application asks applicants to supply, among other information, three customer personas, market analysis, an assessment of the competitive landscape they plan to enter and their unique value proposition.
Many established businesses would struggle with the questionnaire, Lickson said.
"Successful mentorship involves asking the right questions," he said. "For example, the more precisely you define customer personas, the better you will be at targeting those folks, be they business owners, readers or political constituents."
Lickson readily summed up for him the appeal of his new job.
"We are living in what is arguably one of the most important times in our history to be a part of salvaging our economy," he said. "I saw an opportunity to get involved."