Bringing Doctors to Town
Community needs guide hospital's recruitment efforts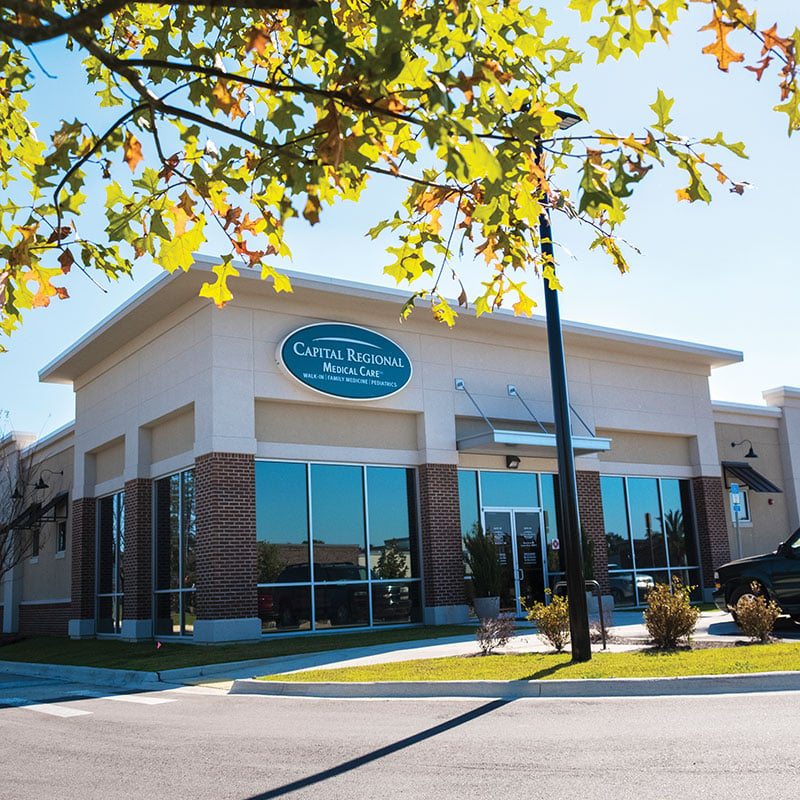 They've lived through natural and economic disasters. They've waded into political and social turmoil. They're energetic and proactive, but they're also cautious and maybe even a little tight-fisted.
They're millennials, and they love Tallahassee.
From boardrooms to emergency rooms, companies throughout Florida's capital city are benefiting from the tenacity, compassion and maturity that characterize the wave of vibrant 30-somethings that has descended upon our corner of the Big Bend.
Mark Robinson, president and CEO of Capital Regional Medical Center, says that the hospital receives "myriad resumes from young physicians who are coming out of their residencies and fellowships. Some of them grew up in Tallahassee and are looking to come back home; some are not satisfied with their current situations; some are looking to settle in a city where they know they can live for the rest of their lives. Tallahassee presents itself as a place where you can have a great lifestyle without the headaches that come with living in bigger cities."
Heather Lowery, physician recruiter for the North Florida division of Hospital Corporation of America (HCA), of which Capital Regional is a subsidiary, agrees that Tallahassee is an up-and-coming community; but the city's appeal isn't the only thing that is important to physicians who are hoping to settle down.
"When we're looking to attract physicians, we talk about the growth of the hospital and how we keep up with technological advancements," says Lowery. "We also talk about community involvement and the number of patients we serve. We have a busy ED (emergency department), which physicians like to hear."
The life of a doctor won't always be busy days in the emergency room, but Robinson and his colleagues at Capital Regional have a plan for that, too: "We've developed an attrition plan for all of our doctors, which means we work directly with them to help them plan their future. This helps us plan for the hospital's future, which then helps us know the future of the entire community."
And at Capital Regional, it's all about the community.
"Everything we do from a recruitment perspective, especially when it comes to physicians, is based on community need," Lowery says. "It's our goal to keep patients in Tallahassee, so they don't have to travel to find quality health care and to provide patients with the best care possible."
Keeping patients in Tallahassee is one reason why Capital Regional recently opened Capital Regional Medical Care, a primary care clinic located in the Bannerman Crossings shopping center in north Tallahassee. The clinic takes walk-ins and has extended hours, since, as Robinson puts it, "Life extends beyond Monday through Friday, nine to five." Currently serving at the new clinic are Dr. Brian Allen, who specializes in family medicine; nurse practitioner Lynn Steele and a new hire: pediatrician Dr. Maci McDermott.
The new clinic is not the only Capital Regional facility that has benefited from recent hires. Family practice physician Dr. Shamil Castro joined Capital Regional Medical Group at SouthWood in October.
When asked about the challenges that arise while recruiting young physicians like Dr. McDermott and Dr. Castro to the area, Lowery replies that she doesn't care for the word, "obstacles."
"I like to think in terms of 'opportunities,' " she said. "Yes, we're experiencing a physician shortage in this part of the country. Less people are going to medical school and less are graduating from residency programs; but our parent company, HCA, is addressing this shortage by creating more residency programs."
Dr. Bruce Deighton, HCA's Vice President of Graduate Medical Education, is quoted on the company's website as having said, "As the nation faces a worsening physician shortage, it's vitally important that medical school graduates have access to quality residency programs. At HCA, we are using our scale and expertise to support sustainable pipelines of superior, patient-centered physicians who will care for our communities for generations to come."
The Nashville-based company's "Training Program Outreach" assists residents and fellows with the transition from medical training to medical practice by offering them financial assistance along with seminars on the business side of medicine.
Hospital Corporation of America's commitment to excellence is echoed at Capital Regional. "We want people to be comfortable and to trust their physician at all times, but especially when they're injured or sick," Robinson says. "It's at those times when they are the most vulnerable."
A positive experience, whether during an operation or a routine checkup in the clinic, is a physician's best form of advertising.
"When people are looking for a physician, they do two things," Robinson says. "One, they ask people for recommendations. And two, they go to the internet and check ratings. The quality of the health care we provide at Capital Regional Medical Center speaks for itself."