Brian T. Cook, 36, Tallahassee
President and CEO, Capital Regional Medical Center – HCA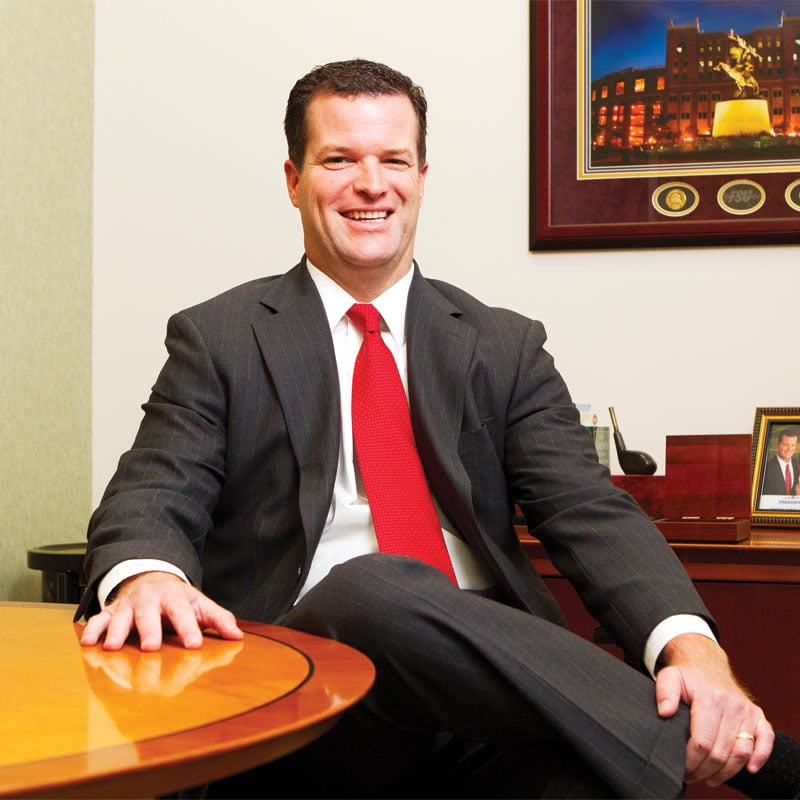 Business Philosophy Culture is the ultimate competitive advantage.
My Work Entails I spend the majority of my time developing relationships with my customers — the physicians. The patient is our mission (why we are in business), but the physician helps advance our organization.
Definition of Success When people choose to be at my hospital. My goal is to create the place of choice for clinicians and non-clinicians to work, doctors to practice and, ultimately, the patient to choose for health care needs.
Mentor/Role Model My father serves as my biggest, because he had to work extremely hard for everything he has today. He spent his entire career in health care, starting at the bottom and eventually working his way up to the administrator/CEO roll he had for the last 25 years of his career.
Hardest Lesson Learned You cannot effectuate change overnight. Change starts by creating a high-functioning, high-engaging culture. At my first CEO job in Chattanooga, I tried too quickly to change what I saw was wrong. I had to have a wake-up call to realize I needed to take a step back, evaluate the culture, team and challenges ahead, and work on engaging the people in the organization to drive the change instead of doing it myself.
Important Leadership Skills First, be a good listener. By nature, health care leaders are Type A personalities who like to control and drive the situation. But great leaders take the time to listen. Second, you have to be a great communicator. Third, in health care great leaders have to be compassionate. And last, a great leader must have fun.
Northwest Florida Business Growth Continue to provide a great hospital that is one of the largest employers in Tallahassee, is the largest taxpaying entity in Tallahassee and provides cutting edge health care to help recruit large businesses/enterprise to the Big Bend area.