BNC Names New President
Job leading network reconnects Princell Hair with North Florida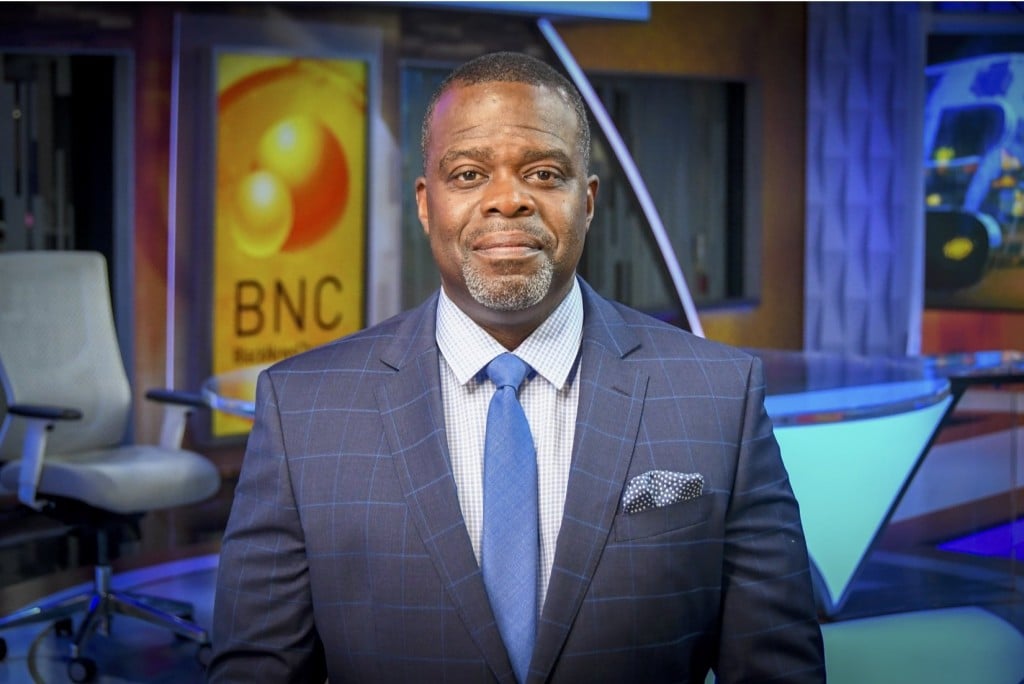 For eight weeks following the launch of the Tallahassee-headquartered Black News Channel in February, Princell Hair worked as a consultant at the invitation of Gary Wordlaw, the fledgling network's vice president of programming and news, to help get the enterprise off to a good start.
Now, the relationship has been made permanent.
The Black News Channel (BNC) announced this week that Hair has been appointed its new president and chief executive officer. He succeeds Bob Brillante, who resigned in April.
Hair said BNC chairman and founder J.C. Watts reached out to him two months ago.
"We got together and we spoke with several of the board members and felt that at this time in my career and at this stage in the life of the network, it was a really good time for us to join up," Hair said.
Hair got his start in broadcast journalism at a Miami television station following his graduation from Florida International University. His standing advanced quickly. He became vice president of news for the CBS Television Stations group, before becoming the first and only African-American to lead CNN-US as executive vice president and general manager.
He joined Comcast in 2008, and supervised news operations and talent for the Comcast regional sports networks. In 2012, Hair was named senior vice president of news and talent for the NBC Sports Group. He was promoted in 2016 to senior vice president and general manager of NBC Sports Boston.
Of late, Hair had been doing consulting work for Networked Everywhere Connected Forever (NECF), a business, based in Concord, Massachusetts, that makes personnel and equipment throughout the world available to media organizations to enable them to cover events that would otherwise be beyond their budgetary reach.
"I wish I had the luxury of focusing on just one thing," Hair said of his new job, "but running a multi-platform media company requires that your attention be spread across many aspects of the business. But, fundamentally, J.C. and I are in alignment. The primary focus has to be forging a path to profitability."
Programming will evolve, Hair said, as the network "continues to deliver on our brand promise of giving voice to the varied experiences, priorities and viewpoints that matter to the black community.
"We are well on our way to differentiating ourselves. We have people as guests on the BNC that you would not see at other places — representatives of historically black colleges and universities and of companies that are owned by blacks."
Hair joins BNC, which bills itself as the country's "only provider of 24/7 cable news programming dedicated to covering the unique perspective of African-American communities," at what he sees as a pivotal time in the lives of black Americans.
"In the past few months," Hair said, "we have had three big stories that have disproportionately impacted the black community: COVID-19, resulting impacts on the economy and the civil unrest and calls for police reform that have taken place following the killing of George Floyd.
"Forty percent of the prison population in the U.S. is black, but only 12 percent of the general population is black. The wealth gap continues to widen between blacks and whites. The time is now for us to really magnify what is going on in black communities and really examine the reasons behind the way things are. We hope to be a catalyst for change with our reporting and storytelling."
Hair grew up in in Fort Lauderdale, but had family in Monticello and spent a lot of time as a kid, he said, in North Florida. As BNC president, he will be residing in Tallahassee.
Will he have to adjust to living in a city smaller than what he has been used to?
"Tallahassee has grown by leaps and bounds," Hair said. "It feels like a dynamic capital city. Monticello, now, that's a small town."