Custom Software Project Solves Inventory Control Issues for Southern Vacation Rentals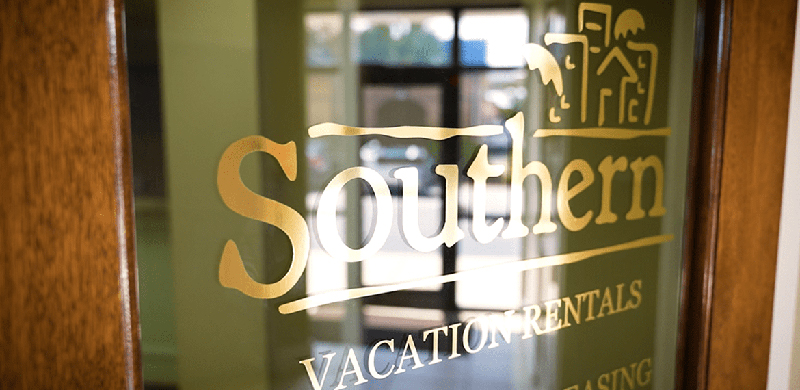 Project Summary and Client Background
Southern Vacation Rentals is a family-owned business, homegrown in Destin. The company manages around 1,400 vacation rentals across more than 200 miles of coastline, spanning from Fort Morgan, Alabama, to Panama City Beach, Florida.
Southern Vacation Rentals is a full-service property management company. They take care of everything from cleaning and maintenance to owner communications and reservations. The company handles more than 35,000 reservations per year, which includes cleaning those properties as many times.
Part of this process includes laundry service for bedroom and bathroom linen, which requires sending items like sheets, comforters, towels, bathmats and wash cloths to one of the company's eight laundry facilities for cleaning. Southern Vacation Rentals hired the Bit-Wizards Software Engineering team to help them manage and track their linen inventory, while making the entire process run as smoothly and efficiently as possible.
The Challenge
"We pack our laundry bags in a centralized location and then they get delivered to different warehouses," explains Chad Blankenship, chief technology officer at Southern Vacation Rentals. "We would be packing four, five, six days out. By that time, you could have last-minute reservations pop up, and then those bags wouldn't be getting on the truck. So, making sure that those didn't get missed was huge."
In addition to making sure the bags were being packed properly and within a certain timeframe, Blankenship says inventory control was a major concern.
"We needed to make sure that we had an inventory count of what was going out, and even more importantly, what was coming back in," says Blankenship. "We were having a lot of loss on that."
In the struggle to control inventory, efficiency was another challenge that Southern Vacation Rentals faced. Each bag of linen needs a corresponding ticket for the packers to reference as they move laundry to and from the warehouses.
"We have homes, and even some huge condos, that have six, seven, even 10 bags of laundry," explains Melissa McNabb, the director of guest experience technician at South Vacation Rentals. "So, we would have to handwrite additional tickets for those properties on little yellow tags, which would take hours and hours of time from our team."
Southern Vacation Rentals came to Bit-Wizards and presented problems with loss of linens and inefficiencies within laundry facilities.
"They were losing quite a bit of money on these linens when they lost track of them and they weren't being returned," says Jason Graves, director of software engineering at Bit-Wizards. "They wanted to put a process in place that would help them get better insight into what was happening to the linen, keep better track of it, and prevent some of the loss"
The Solution
The Bit-Wizards Software Engineering team immediately started brainstorming to see how they could solve these problems.
"As is typical with our clients, we scheduled a kickoff meeting where we brought in all our engineers who were going to be involved in the project," explains Graves. "We made introductions and then created this cadence with the client where we would have weekly meetings to touch base on where we were. We visually demonstrated everything we accomplished each week and got any feedback immediately. This allowed us to iterate on things as we went, instead of just handing them one large, finished product at the end."
Working in tandem with Southern Vacation Rentals to gather insight, answer questions, and address concerns along the way, Bit-Wizards was able to find a robust solution that could be implemented immediately.
"We came up with a scanner system to help keep track of the linen bags when they get checked in and checked out," says Graves. "We integrated with Azure Cloud in order to store all the information and make it scalable across all warehouses."
The custom solution prints a ticket for each bag of linen going to or from a Southern Vacation Rentals laundry facility. The laundry facility staff can then easily scan the ticket with a handheld scanner, providing them with an inventory control and management system.
"The software keeps track to make sure that if they sent five bags out, they get five bags back," explains Dave Perkins, principal senior software engineer at Bit-Wizards. "And if they don't, a kind of alarm goes off to notify the user that they are missing some inventory. It also tells them how much of each inventory item needs to go to site A versus site B, so they know how many bed linens, pillowcases, and so forth need to go into each unit within each complex."
Bit-Wizards also made it a priority to find a cost-effective solution.
"We're always looking at what's going to save the client the most amount of money and give them the biggest bang for their buck," says Perkins.
In this case, that meant making the most of what the client already had.
"We worked with the existing technology at Southern Vacation Rentals, utilizing the computers they were already running in warehouses to make use of the assets they had already purchased," explains Graves.
Finally, Bit-Wizards worked with the client on implementation, ensuring that staff understood how to use the new system.
"That involved testing on site," explains Perkins. "We sat down with the end users and showed them how everything worked so they knew what to expect. When we did roll out the solution, we got their feedback on how they were using it, if they needed any changes, et cetera, so we could make the final product as conducive to what they needed as possible."
The Result
"We were missing bags, stuff like that. That doesn't happen anymore," says Blankenship. "It's really helped with efficiency and making sure that we're not missing any cleans. We're not having to handwrite tickets anymore. The cleaner shows up to our warehouses, they have the bags they need, and we know that they're there."
McNabb is equally impressed.
"Being on the management side of things and traveling as much as I do, I'm able to see where my team is in certain areas. Having that functionality of looking, checking, and making sure everybody's on top of their game with the scanner system saves a ton of time."
Blankenship says it was a perfect match from the get-go.
"Working with Bit-Wizards to develop this solution was flawless, to say the least. They listened to every need I had, were very responsive, and came up with a great presentation of a solution and how it would be the best fit for Southern. It was one of the most seamless processes I've had working with a third-party company."
And the support doesn't end here.
"After it was rolled out, Bit-Wizards was still very hands on with it," says Blankenship. "They are still reaching out, making sure that everything is still good."
The Software Engineering team is ready to help Blankenship and his team at a moment's notice.
"He knows we're always there for him," says Perkins. "He's got my cell phone and he'll call me up. We'll jump right on it and get it taken care of."
To companies like Southern Vacation Rentals, this level of support makes all the difference.
"That to me is huge," says Blankenship. "Some of these companies you deal with, they roll something out and then you never hear from them again or getting back with them is hard. Bit-Wizards is there. Email, phone call, whatever. They're picking up the phone, they're helping me out, and that speaks volumes."
70 Ready Ave NW Building 6, Fort Walton Beach, FL, 32548
(850) 226-4200 | bitwizards.com
---