Putting Chips On The Panhandle
Northwest Florida is stacking up to be a good bet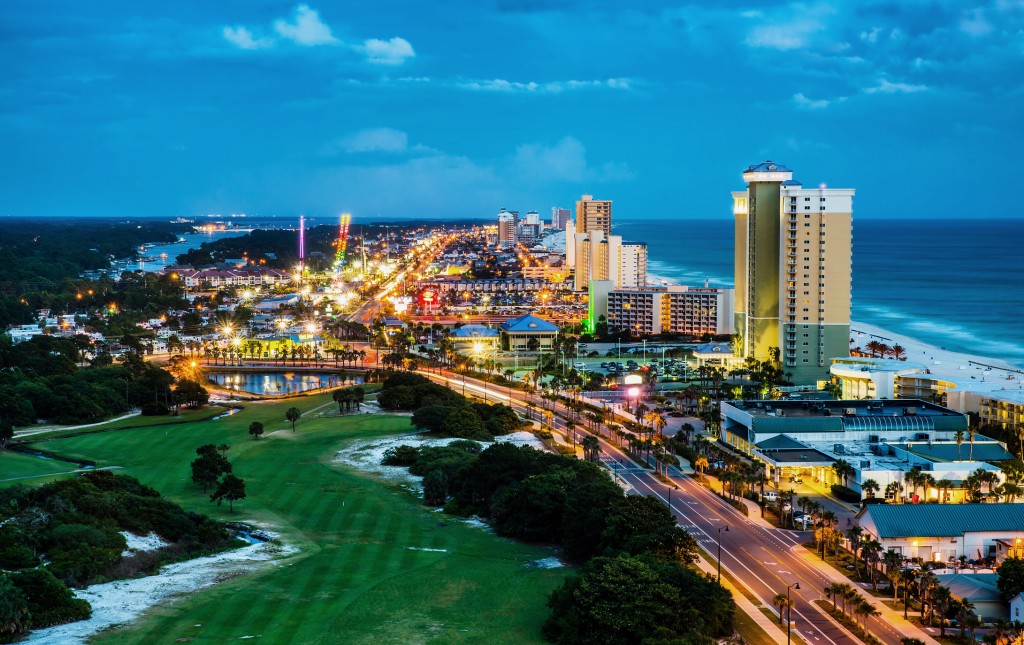 Recent years have seen the proliferation of entrepreneurship programs, academies, centers and schools, but Steve Millaway, the founder of a capital investment fund with presences in Panama City Beach and Pensacola, isn't sure that the drive to found a business is something that can be taught.
"I think it may be something you either have or you don't," Millaway said. "The jury is still out on entrepreneurship instruction."
"So, these programs may be like golf lessons," I suggested.
At that, Millaway laughed from the belly. "You must be a player about like I am," he said. "I play one best-ball fundraising tournament a year and that's it for me."
Millaway speaks about entrepreneurship based on a considerable body of experience. He's been responsible for a couple of handfuls of startups in his time. That experience and his tendency to overdose on due-diligence give him an outstanding batting average when it comes to picking winners. And, if the United States or the world, for that matter, were a roulette table, Millaway would put a pile of chips on Northwest Florida.
He notes the departures of tech companies that have left California for Texas and suggests that our region is capable of attracting other such companies looking to move. He notes the spike in residential development and plans for more in Bay County, in particular, and finds that it is being driven in large part by an anticipated southerly migration of people who can choose to work remotely from anywhere.
That's a trend that Scott Luth and the folks at the FloridaWest Economic Development Alliance in Pensacola hope to capitalize on as the region becomes, increasingly, a center for cybersecurity firms and research. Central to FloridaWest's "Remote from Here" campaign is a website, CyberCoastFlorida.com, whose homepage is dominated by an enticing beach scene captioned with "OUR ZOOM BACKGROUND ISN'T A PHOTO."
That dog will hunt.
Millaway is among businesspeople I have encountered who believe that homegrown jobs tend to be more valuable to a community than those that result from industrial recruitment efforts. People who launch businesses in their hometowns have strong ties to those communities and stick around. But tax breaks, shovel-ready dirt or even a building ready to occupy may not bond a lured company to a community.
Witness the arrival and departure of GKN Aerospace from the VentureCrossings commerce park in West Bay.
To attract tech businesses, Millaway recognizes, a community must be home to the kind of talent such enterprises require. By grooming cyber talent beginning in grade schools, Escambia and Santa Rosa counties are making themselves attractive to employers who pay well. Millaway is working to influence talent generation as a member of the Gulf Coast State College District Board of Trustees.
And by leading a business incubator he established six years ago, Millaway is influencing jobs generation. He says there are two qualities that tend to be inherent in people rather than learned and are critical to successful business launches: teamwork and stamina.       
Not long following the publication of her book, The Great Believers, I spoke to author Rebecca Makkai, who is also a teacher of writing. She told me that most authors, in writing their first novel, tend to bog down after about 110 pages. Some will get to the far side of the slough, others not. Likewise, there is a valley of despair that separates the euphoria that comes with starting a business from stability.
Making that crossing can badly tax a team if its chemistry isn't optimal and if its members don't have staying power. At the incubator, Millaway helps young entrepreneurs make it across.
Finally, in starting their investment fund, called TechFarms Capital, co-managing directors Millaway and Kelly Reeser — she is the Pensacola connection — recognized that capital is often the most precious essential element of them all. The fund provides an opportunity for people to invest in businesses that they will have the chance to get to know.
I recognized myself in a comment Reeser made to me about people who invest in mutual funds and cannot even name the companies that make them up. (Never mind what their politics may be.)
Selected companies, as they emerge, will have TechFarms' fingerprints all over them. They will have been fortunate.
Where there was a will, there was a Millaway.
Choose wisely,