Beaches are the lifeblood of our tourist economy
Some tourism officials remain puzzled by a move in the Legislature this past spring to allow oil-drilling within three miles of the Gulf shoreline.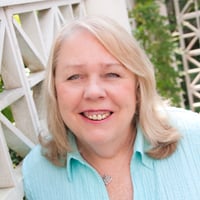 I often remember with a smile the beach-going days of my youth. An afternoon at Brown's Beach in Huntington Harbor, navigating the sharp rocks in rubber shoes, plunging into ice cold water fed by springs was about as good as it could get on a hot summer day.
Until, that is, I had my first taste of Jones Beach. Nestled on the south side of Long Island, it had sandy beach and crashing Atlantic waves. That was truly heaven — even though it was usually so crowded we had to practically walk on bodies to get our feet wet.
Of course, that was eons ago, when I still called New York home, before I traveled the Caribbean and moved to South Florida. But even the beaches in Miami Beach, Fort Lauderdale and Boca Raton pale in comparison to what I found along Northwest Florida's Gulf Coast after moving to Tallahassee.
Nearly 30 years later, I'm still in awe.
Years ago, the head of the Panama City Beach News Bureau appeared on a Canadian television show with a cup of sugar and a cup of hometown sand. The TV host, who didn't know which cup held what, put a spoon of the fine sugar white sand in his tea, taking a big gulp and then promptly spitting it out. We who live here can certainly understand his mistake — and why our beaches are rated among the best in the nation and the world.
Those beaches also remain the lifeblood of our region's tourist economy. Visitors to our area may do any number of things during their time here — from kayaking a dune lake to visiting an aviation museum to shopping an outlet mall — but most of them were mostly likely first drawn by what the beach offers.
Maybe that's why some tourism officials remain puzzled by a move in the Legislature this past spring to allow oil-drilling within three miles of the Gulf shoreline. The measure, put on a fast track and barely discussed, actually passed the House at the end of the legislative session although the Senate refused to consider it, saying more study was needed. But the sponsor, Rep. Dean Cannon, a Winter Park Republican, is slated to become House Speaker in the fall of 2010 and his power is growing. So, it's highly likely the issue will surface soon again.
There are actually 4,000 oil platforms already in the Gulf, but they remain far away from Florida's sandy shores.
Most county tourism officials are reluctant to criticize state lawmakers, who control how much those areas get in beach renourishment dollars. But one ventured that, if platforms are built off Florida, "We're afraid the beaches will be looking like Corpus Christi."
Obviously there are two sides to every story.
Proponents of drilling point out there are new safety measures that prevent spills and they are quick to point out the benefits — billions in future revenue for a cash-strapped state and thousands of jobs to whittle down the ranks of unemployed.
But last summer, when oil drilling became an issue in the presidential campaign, Stephen Leatherman, AKA "Dr. Beach," lamented to the St. Petersburg Times about the adverse impact of drilling. The Florida International University professor told environmental reporter Craig Pittman that Texas beaches "tend to be the trash can of the Gulf."
And no wonder. Texas beachgoers are familiar with tar balls — gooey globs of tar and sand that adhere to your feet and sometimes have to be wiped off with kerosene. While some tar balls are likely the result of natural oil leaks, experts say other culprits include oil tankers and platform spills.
In this issue we feature a look at Northwest Florida's tourism industry, one that remains heavily dependent on how the nation and world perceive our beaches.
I still remember the first time I saw what our Gulf coast beaches had to offer. I was stunned by the beauty of the fine, white sand and the azure water. Somehow I think my memory would be different if I had stepped on a tar ball that day. I think the same could be said for how a tourist might react.
In this issue of 850 we have introduced a new feature, a guest column written by George LeMieux, chairman of the Gunster Law Firm and former chief of staff to Gov. Charlie Crist. For each issue, we will ask a leader in the region to give his or her perspective on business trends or the economy of Northwest Florida.