Ask a Wizard: What is a business email compromise (BEC) attack?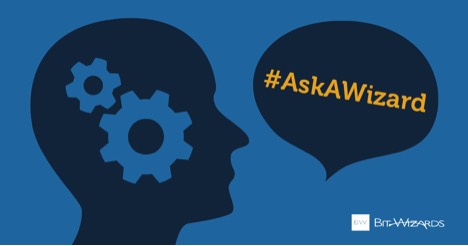 Bit-Wizards is committed to helping you better understand the complex IT topics, problems, and solutions that can impact your business in 2022. This Ask a Wizard series covers information meant to benefit the business community.
Q: What is a business email compromise (BEC) attack?
A: Business email compromise attack is another type of attack that hackers use to take advantage of businesses and their clients. This hack targets the financial, real estate, and insurance industries. The reason behind targeting these specific industries is a dark one. Before the attack occurs, the hacker has spent months in your email system, learning your business and waiting for the perfect opportunity. Once the attack is carried out, the hacker is exposed.
Fact: Per the FBI, business email compromise accounts for 64 times MORE financial loss than ransomware, and the practice is growing.
The attack is very simple. The hacker pretends to be you and sends an email to a client, requesting payment (this is why they learn your business, to see when it makes sense to request money). The email is properly formatted, and the client expects it from you. It includes instructions on how to make the payment. The client, thinking this is legitimate, sends the payment, but uses the instructions from the hacker.
In short, the hacker gets paid, and they slip out the back door. Don't let hackers take advantage of you or your clients. Bit-Wizards can help you secure your email service and protect your financial information.
Ask a Wizard is brought you by Bit-Wizards
Bit-Wizards is an award-winning software development, digital marketing, and managed IT company. Founded in 2000 and recognized for excellence at the national, regional, and state level, Bit-Wizards is the result of a vision to create a company where innovation and creativity flourish. With the latest certifications in cutting-edge technologies, Bit-Wizards provides the highest level of expertise to drive their clients' vision forward. For more information, visit BitWizards.com and follow us on Facebook, Instagram, LinkedIn and Twitter.
---
Click here to Ask A Wizard your tech question and you will be entered to win either a Bit-Wizards consultation or an ad in 850 Business Magazine. Link to Ask A Wizard Form.