Antonio Montoya Takes the Helm at Domi Station
Antonio Montoya joined Tallahassee's Domi Station as executive director in April 2018, succeeding the departing Lucas Lindsey.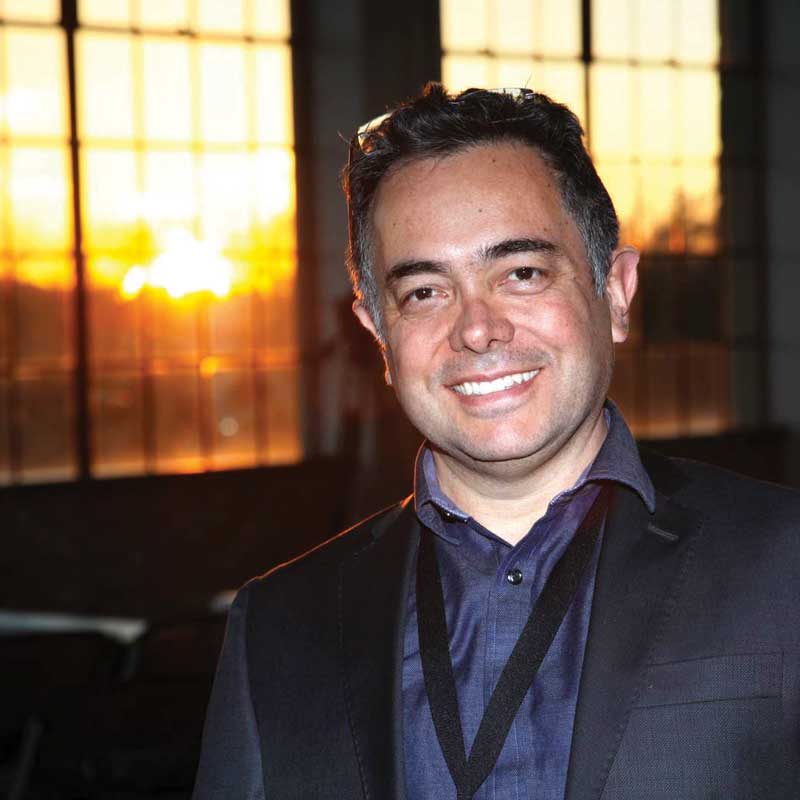 Born in the nation of Columbia, Montoya has lived and worked in Europe, Latin America, South Florida and, most recently, in Huntsville, Alabama as Executive Director at HuntsvilleWest, a co-work and incubator space similar to Domi.
Q&A With Antonio Montoya
850: You call yourself a "serial immigrant." Tell us what that means to you and how that informs your vision for the Tallahassee startup community.
Montoya: I describe myself that way because even though I was born in Colombia, I have lived in Europe, the Caribbean, South Florida and Alabama. Each place I lived left a cultural imprint and a network of friends and business contacts that I have taken to my next adventure.
As I look at Tallahassee, I see a broad range of cultures and geographic ties represented in the people I meet every day.
This existing diversity and the fact that we are in Florida, with its globally recognized brand, is an amazing opportunity for our startup community to create economic opportunity and wealth locally while acting, selling and partnering globally.
850: Your career path looks more zigzag than straight line. Is there a hidden logic behind this progression, or were you just following your instincts in the face of new conditions and information?
Montoya: I think my career is pretty standard for someone in tech who started in the 1990s. Like many people of my generation, I found the career I wanted to pursue did not exist back when I went to college.
So even as I graduated as a civil engineer, all I have done since being a student has been tech related, and my career simply followed the break-neck evolution of tech in the past 30 years: I started as a developer while still in college partnering with one of my professors on my first startup experience.
This led to working as a project manager, consulting, sales, product management, marketing and finally head of organizations of various sizes.
I'd say that is very typical of people in tech and has allowed me to appreciate many aspects of building and running a business.
850: Looking back over your career, what are some of the achievements you are most proud of that might inform your engagement with Domi and Tallahassee?
Montoya: I discovered the hard way early in my life that sales are the engine that drives all business. All the hard work that goes into ideating, building and shipping products is only validated when you sell them. One of my better memories was when I was in charge of a very innovative product at a global tech company. The technology was amazing, but sales were lacking.
Our team reached out to our global partners for data and found an adjacent industry that had a big problem which could be solved with minor changes to our technology.
This shift in thinking increased the value of our product by an order of magnitude.
I look forward to working with local entrepreneurs to refine their understanding of their customers and their problems to build products and services that provide value customers are willing to pay for.
This process is never easy. It requires constant iteration and ingenuity to keep customers delighted and competition at a safe distance.
850: You have had a few months to survey the Tallahassee business ecosystem. What have you seen that poses the greatest challenge to your mission at Domi?
Montoya: After three months in Tallahassee, meeting with new people almost every day, I am humbled to realize that I have yet to meet all the people who are trying to make Tallahassee a better place for business.
Just to cite a few salient examples, I am very impressed with the great work of the Office of Economic Vitality in coordinating efforts across the ecosystem to maximize our impact and provide the information we need to guide our strategic initiatives.
On the private side, I am inspired by the TalTech Alliance, which is rallying our tech sector behind a wide range of community initiatives. I see a very accessible and inclusive Chamber of Commerce which is committed to attracting new business to our region.
I would also be remiss if I did not mention the critical role FAMU, FSU and TCC play in supporting entrepreneurship in town through their own initiatives and supporting organizations like Domi which create impact beyond their walls.
I have seen few places where there is so much involvement and communication across the ecosystem, which is not always simple because it requires trust among those doing the work on the ground and buy-in and support of those charged with the success of each group and organization.