Anticipating a Milestone Year
With big plans on tap, Capital Regional Medical Center moves to add and improve its specialized care capabilities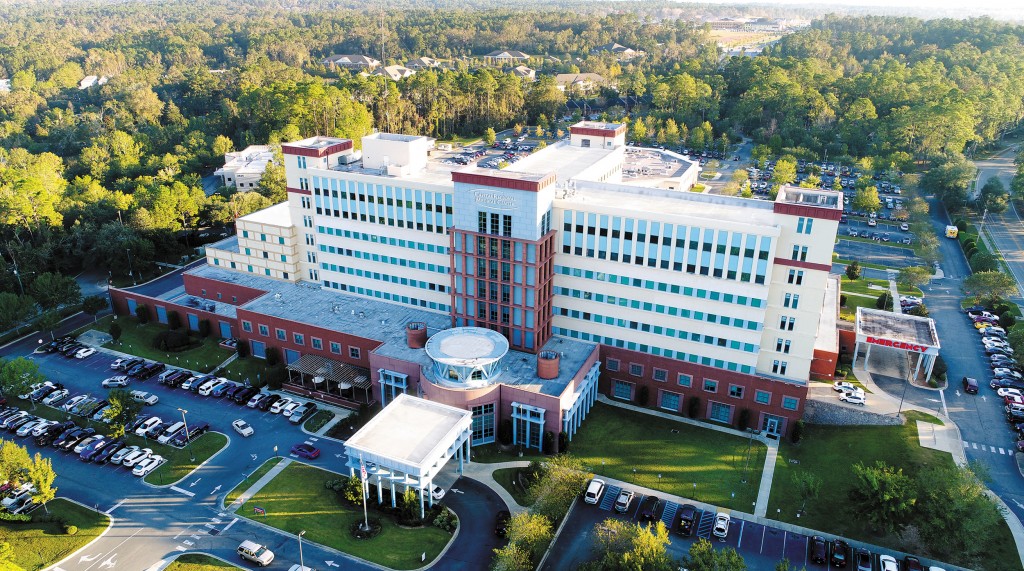 In the early 1970s, because there was only one hospital in Tallahassee, physicians sometimes had to wait weeks to schedule their surgeries. Patients traveled to other Florida cities for care.
Seeing the need for another hospital, Tallahassee native Jim Tully, a prominent real estate developer, company president and community leader, formed the Capital Medical Center Group in 1974 along with several local doctors and businessmen. The group sought approval from the state to break ground on a new facility to be located on Capital Circle, which was largely undeveloped at the time.
In 1977, the same year that the state board granted the necessary Certificate of Need, Tully was diagnosed with throat cancer. He died a year later — one year before the new Capital Medical Center (CMC) opened its doors and began serving patients.
In 1980, the Hospital Corporation of America (HCA) purchased the center, and it became HCA Tallahassee Community Hospital (TCH). Throughout the '80s, TCH introduced new technologies and services, including a CT scan, hyperbaric oxygen therapy, cardiac catheterization and an open-heart surgery program.
In the '90s, the TCH Family Center began offering labor and delivery services, a new cardiac surgery ICU was opened and access to primary care was instituted via several community-based offices. A $1.1 million expansion of the Emergency Department occurred in 1998, and by the year 2000, the hospital had opened a new Progressive Care Unit and an 18-bed orthopedic/neurology unit. A new $100 million replacement hospital was completed in 2003, and it opened as the Capital Regional Medical Center (CRMC).
Over the last two decades, CRMC's physical structures were expanded, more in-house medical offerings and programs were instituted, and more outpatient services were added. Today, Capital Regional Medical Center has more than 1,100 employees, approximately 500 physicians and 266 beds. It includes a bariatric center, comprehensive women's health center, cancer center, family center, accredited chest pain center, 24/7 emergency services in Leon and Gadsden counties, certified primary stroke center, a Surgical Services, Heart & Vascular Center, wound care center and affiliated physician practices. It also serves military personnel from Moody Air Force Base in Valdosta, Georgia; the Mayport Naval Station east of Jacksonville; and the U.S. Coastguard Sector – Jacksonville.
Alan B. Keesee, Capital Regional's CEO, said there is more change coming soon.
"We have over $42 million in major capital projects underway, and a lot of them will be coming to life next year," he said. "We'll be building a 20-bed inpatient rehabilitation facility, which will provide extended care for patients as they recover after their hospital stay so that they can get home healthy. And then, we have three new procedural operating rooms where we'll have advanced stroke care, heart care and other services."
Keesee explains that these improvements will serve to update and improve the center's tertiary care services. (Medical services are divided into primary, secondary and tertiary care. While primary care focuses on general care for overall patient education and wellness, secondary care and tertiary care treat more severe conditions that require specialized knowledge and more intensive health monitoring.)
"These projects will be positive for the hospital and for the community," Keesee said. "They will yield over 125 new jobs for our community as Tallahassee continues to grow. We're excited to be advancing the tertiary care capability here at Capital Regional, further defining Tallahassee as the health care hub for the region. So, we're very, very optimistic for our future. And 2022 is going to be a milestone year."