Andrea Moore, Familiar Face of Enterprise Florida in The 850 Region
Trade Secrets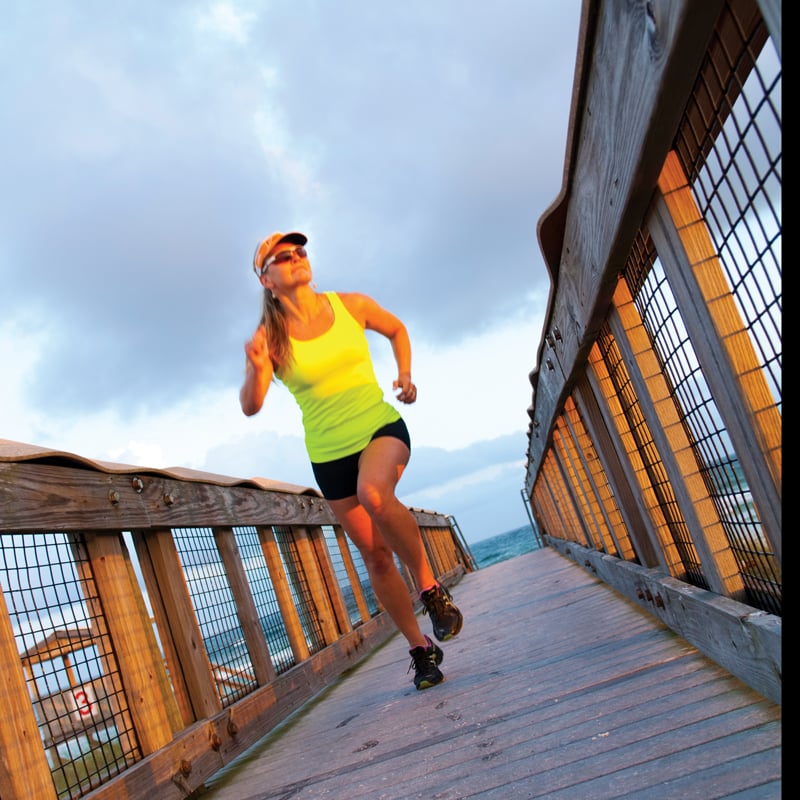 Andrea Moore, Pensacola
Regional Manager, International Trade Development
Enterprise Florida
---
Andrea Moore may be an import to our country, but she's a key player in major exports from our state. Born and raised in Germany, she came to America on a scholarship, fell in love, traveled the world with the Air Force and settled here in Florida — a place she says is well positioned for growth in international trade.
Moore got her start as a news producer for WEAR-TV3 and later directed marketing and communications for Florida's Great Northwest before becoming a regional manager for Enterprise Florida eight years ago. She describes her current role as "trade promotion in a nutshell — helping Florida companies succeed in foreign markets."
Most of what she does day-to-day involves one-on-one consultations with small businesses. Among her proudest accomplishments is helping a client land a multi-million dollar contract in the Middle East. A committed lifelong learner, she considers herself fortunate to have a job that "pretty much demands it."
"Every industry sector has a different supply chain, a different regulatory environment. Every client trying to get into a new market is like having to study for a final," Moore says. "You learn as much as you can about their field because you really want to help them. It's both intellectually challenging and emotionally gratifying."
As to the future of trade for Florida, Moore asserts we are strategically and geopolitically the hub of the Americas. Just like real estate, trade is all about location. Not surprisingly, the vast majority of our exports are to South and Central American nations.
Moore believes in an open dialogue: "Whether it's goods or services, when nations talk and try to come up with an agreement that's mutually beneficial, good things can happen."
Running for a Reason
I didn't want to do a marathon just to be able to say I ran a marathon. Somebody had to benefit. I ran the Marine Corps Marathon three times and the New York Marathon once to raise funds for the USO. At the end of the day if you can make a difference, it doesn't matter how big or small.
Family Matters
They're my wings, they really inspire me and make me want to be a better person. I have a husband, three sons and two male dogs. They are hard-wired differently, especially the socks on the floor. But you pick your battles.
'I Pleadge Alligence'
I became an American citizen in September 2012. It was an amazing ceremony that had a lot of gravitas and decorum, and to me it was a powerful reminder of how blessed this country really is. It irks me a little bit that sometimes people take that for granted.
Multilingual Modesty
I don't really claim a language until I can survive in it. I can lay claim to five — German, English, Italian, French and Spanish. I believe languages are a key to another culture, so when I travel and encounter people from other places, I get to connect with them in a better way.
Mighty Mantras
I'd rather have a lofty goal and know that I may not reach it, but by and large give it my best shot … To find happiness, you just need to look within yourself.
Secret Sentimental
I have known my husband for 30 years. I met him in 1984, and three years later we became pen pals. We still have all the letters. I kind of think I am an incurable romantic who likes to pose as a hard-boiled pragmatist. (But don't tell anyone.)