An Impressive Group of Stewards
Triumph Gulf Coast is transforming the region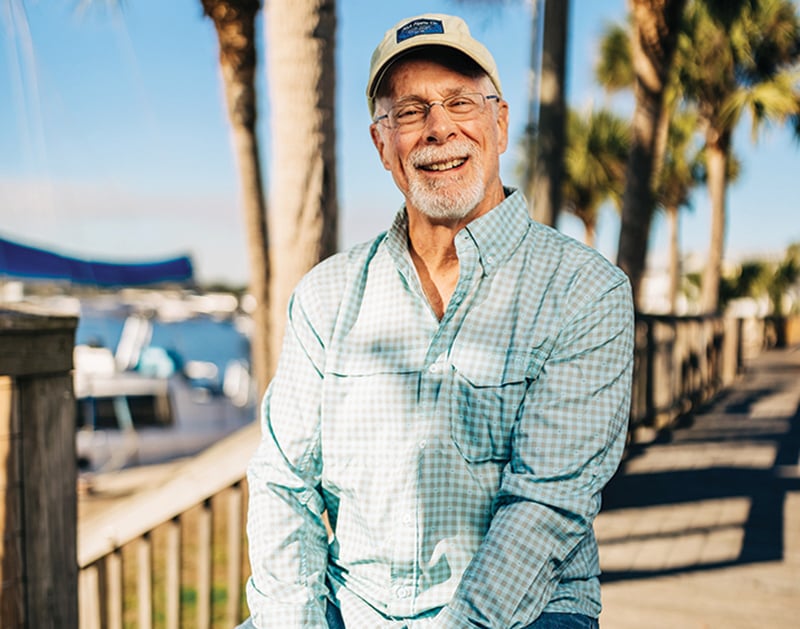 As a high school student, I Iearned Latin declensions. The progressive school I attended maintained foreign language classes as a graduation requirement. Most students opted for Spanish, a few took German, fewer still took French and a small cohort went with a dead language and wore a toga to classes one day each year.
My mother encouraged me to take Latin, believing that a knowledge of it would help me master the English vocabulary. Maybe it did; I don't remember. But I do recall the six cases of Latin nouns: nominative, genitive, dative, accusative, ablative and vocative.
And, yes, before scores of you write to remind me, I will acknowledge that a case is made for a seventh, the locative, but doing so is like arguing for Pluto as a planet.
To this day, I am caused to smile by an old joke involving a conversation between a verb and a noun.
"Wanna go to my place and conjugate?"
"I decline."
Instruction in Latin has gone the way of teaching children cursive penmanship.
Tempus itineribus.
Well established today and gaining momentum is a trend toward career education, as a recent meeting of the Triumph Gulf Coast board made clear.
I attended the meeting of the board in March at the invitation of Triumph Gulf Coast, Inc.'s executive director, Susan Skelton, whose storied career in and around government included service for many years as an aide to the one-time dean of the Florida Senate, Dempsey Barron. Oh, the stories she could tell.
I am glad I accepted the invitation.
I have attended thousands of meetings in my lifetime and have chaired my share. This one, conducted by David Bear of Pensacola and hosted by Northwest Florida State College, was exceptionally well run and included concise, but illuminating, reports by Skelton regarding activities of the Legislature and updates from program administrator Cori Henderson.
Triumph Gulf Coast, Inc., was created by statute in 2013 and received its first funding from the Deepwater Horizon oil spill settlement in 2017. It serves as the steward of $1.5 billion awarded to Florida for economic damages caused by the oil spill and has been charged by the state with strengthening and diversifying the economy of coastal Northwest Florida.
At the meeting, representatives of Okaloosa County Schools provided an update on its Artificial Intelligence Learning Institutes, funded in part by Triumph and created to supply students with credentials in Narrow AI, a software technology that is the basis for Amazon's delivery and inventory management services. Some 300 students are participating in the institutes.
The agenda also included a grant contract up for approval. Bay District Schools had submitted a successful application seeking $8.075 million for construction of facilities that will house eight programs related to careers in construction and health care — two occupational fields that are sure to rapidly grow in Northwest Florida in coming years.
You know, there are just so many positions available for teachers of ancient languages.
Representing Arnold High School at the Triumph meeting was a delegation that included principal Britt Smith. I knew Smith when he was principal of the Margaret K. Lewis School for special-needs children in Panama City and once worked with his kid brother at a newspaper that now scarcely exists.
The area lost Smith for a time when he left Margaret K. Lewis, and it is fortunate to have him back. He's one of the good guys.
There were a lot of good people in the meeting room at the admin building on the NWFSC campus — people united by a commitment to the furtherance of the best interests of the region.
I am not satisfied that we will ever know the full extent of the impacts resulting from the Deepwater Horizon event and the dispersants used to send the oil to the bottom of the Gulf of Mexico. But we can be grateful for the fact that a $1.5 billion windfall is being smartly and responsibly administered by the Triumph Gulf Coast, Inc., board and staff.
Onward,
Steve Bornhoft, Editor, 850 Business Magazine
sbornhoft@rowlandpublishing.com