Ameris Bank is Committed to Local Businesses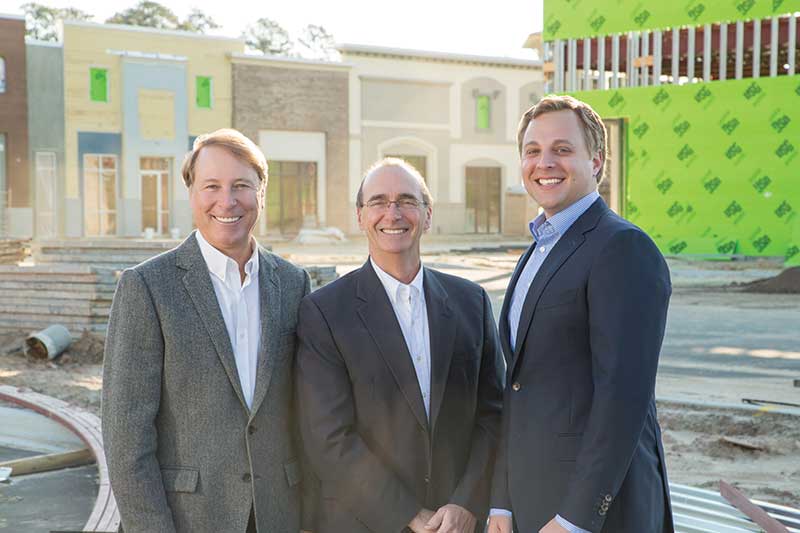 Whether it's your favorite local coffee shop that knows your order by heart, your trusted doctor who began their own practice or the family-owned business that services your lawn, small and local businesses have significant impacts on our lives.
Ameris Bank views small businesses as the heartbeat of our community and aims to continuously celebrate the hard work and determination of business owners.
With such an appreciation for their many clients that own small businesses, Ameris Bank is a proud supporter of National Small Business Week, April 29-May 5, 2018. Since 1971, Ameris Bank has specialized in providing progress, innovation and development to businesses.
Their commitment to offering solutions that lead to growth has resulted in a variety of services specifically catered to small businesses, including business checking tailored to needs, equipment financing solutions, merchant services offerings, payroll solutions that save time and money, business loans and more.
All the services offered ensure financial peace of mind, which is essential to many small business owners so they know they aren't alone as they start and maintain their business.
"Ameris Bank keeps banking simple so that I can do what I love the most — care for my patients," said Hector A. Mejia, M.D. of Tallahassee Orthopedic Clinic.
"I know that my team at Ameris Bank cares about my business and has my best interests in mind. Simply put, they bring me old-fashioned relationships with forward-thinking solutions."
Being a community-oriented bank allows Ameris to truly connect and cater to their customers, resulting in sturdy and lasting relationships.
"We wanted more than a banker, we wanted a partner," said Joseph Mitchell, president of Summit Care. "We found both in Robert Vice and Ameris Bank. Robert has been instrumental in helping our center expand and has worked together with us to provide innovative, solid solutions. We trust Robert, and we trust Ameris."
Rick Kearney, owner of Bannerman Crossings Shopping Center and board chairman for the Comprehensive Emergency Services Center, agrees that the solid foundation of a true partnership is what he values most about Ameris Bank.
"We are pleased by Ameris Bank's confidence in our business and philanthropic efforts," said Kearney. "We feel as much like partners as we do a valued client with the local team, including Steve Lohbeck and Robert Vice. We express our appreciation to Ameris Bank and their board, for helping us grow."
National Small Business Week recognizes the critical contributions of America's entrepreneurs and small business owners.
While Ameris Bank will be acknowledging the importance of this week, their small business clients are a priority every day of the year.
No matter the company's growth throughout the years, they remain true to being community focused through exceptional customer service.
Follow #SmallBusinessWeek on social media and visit them online to learn more about the small business services that Ameris Bank specializes in.