Amenities take shape at Camp Creek in Walton County
Expansion includes a 75-room boutique inn, pro shop, pools, fitness center, dining options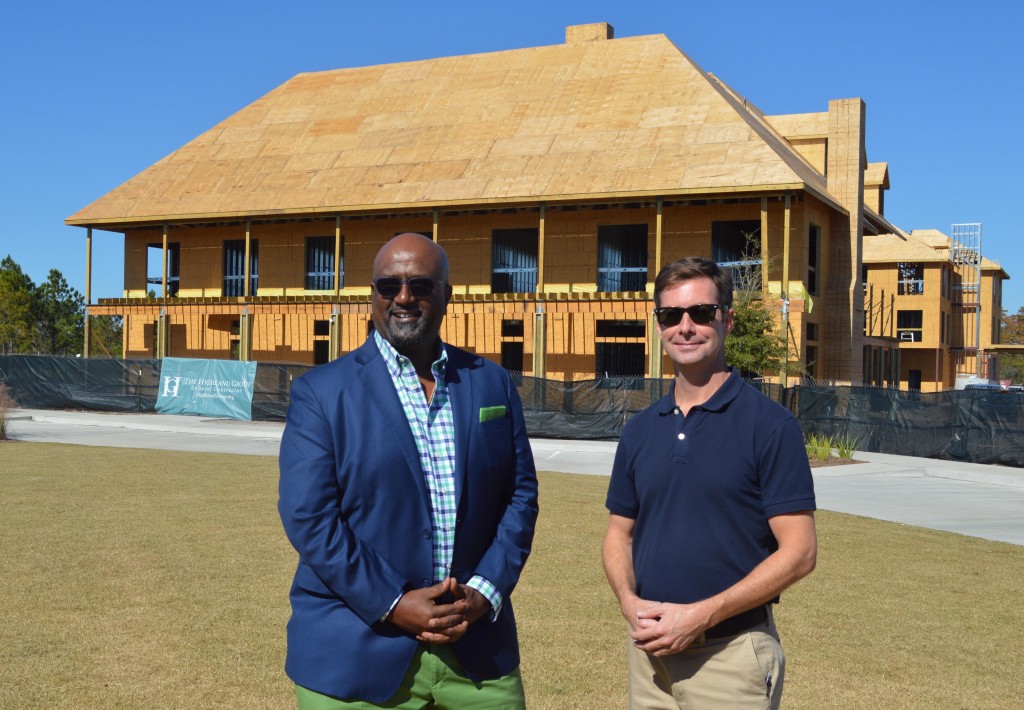 Manny Belete, a native of Kenya, conducted as a young man wildlife tours in untamed parks and reserves that were home to big cats and other celebrated beasts.
But Belete years ago traded Range Rovers for off-road vehicles of a different, quieter sort. This week, I joined Belete in a golf cart, and we toured the 28-acre, $70 million amenities expansion under construction at the St. Joe Company's Camp Creek development in Walton County.
For Belete, his arrival as general manager at Camp Creek in February of this year represented a return to Florida. For six years beginning in January 2010, he managed the Bull & Bear restaurant at the Waldorf Astoria in Orlando before moving offshore. He was the director of food and beverage at Baker's Bay Golf and Ocean Club at Abaco in the Bahamas and moved on to become clubhouse manager at the Mid Ocean Club, a golf course in Bermuda.
He was in Bermuda when a friend called him to make him aware of the opening at Camp Creek. With international travel shut down, it sounded like a good play.
Belete may be more of a front-of-the-house habitué than a back-nine guy. His experience runs to menu development, fine dining and restaurant management, and he looks like someone whose golf swing on a good day might resemble that of John Daly and, on a bad day, that of Charles Barkley.
"I'm a recreational golfer," Belete freely admits. "I'm not good enough to get frustrated."
Still, Belete looks comfortable in his new surroundings. He describes the amenities coming out of the ground with enthusiasm that suggests he is well aware of the specialness that the Camp Creek opportunity represents. Soon, the Camp Creek golf course will be joined by many additional play stations and still another place to stay.
A performance center, where golfers can get their swings analyzed, opened in April of this year. Next spring will bring the opening of a collection of amenities including a 7,500-square-foot fitness center with saunas and steam rooms; an adult lap pool and family pool; a lazy river and waterslide; tennis and pickleball courts; basketball and bocce ball facilities; a kids club; and poolside dining.
Then, in the summer, the Camp Creek Inn will join St. Joe's growing family of hotels that already numbers the nearby WaterColor Inn, the Pearl Hotel and the WaterSound Inn.
The boutique Camp Creek Inn, already framed in, is taking shape just off the golf course. Its ground floor, Belete said, will be devoted to a golf pro shop, bar and restaurants. A total of 75 guest rooms will occupy floors two and three. Guests of the Inn will be entitled to access Watersound Club amenities at Camp Creek, the Watersound Beach Club and the Shark's Tooth and Camp Creek golf courses.
The amenities will otherwise be available only to Watersound Club members. And, Belete said, plans call for the development of 262 homesites whose benefits as Camp Creek homeowners will include Watersound Club membership.
The Highland Group, whose Florida Panhandle office is located in Panama City Beach, is the general contractor for both the amenities and Camp Creek Inn projects.
Belete said his approach to the hospitality business is grounded in three rules.
"First, be sure that you are part of the guest's agenda," he said. "Every agenda is different. Second, build relationships. And, third, remember that gratitude reciprocates.
"We will have fabulous amenities," Belete continued, "but always it is the people and the culture you create that set you apart."
Belete said he has been told that the hospitality industry employs 100,000 people in the region.
"We are going to be looking to hire the best 150 at Camp Creek," he said. "We are building a destination. Come stay with us. Let's have some fun."