Amazonian Project
Officials say massive fulfillment center will be transformative; online commerce giant will deliver thousands of jobs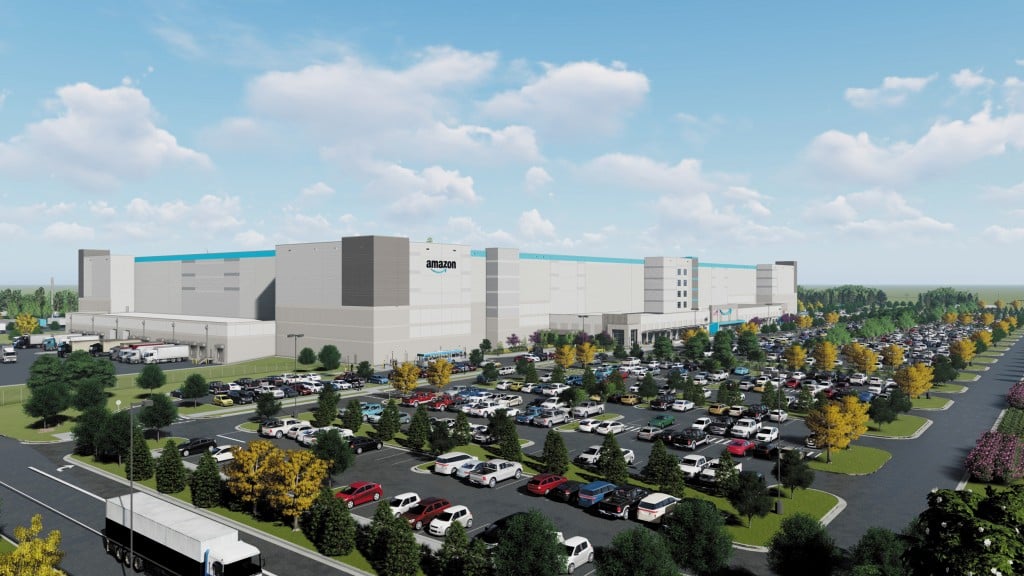 It was presented as Project Mango. A Fortune 500 company was seeking an incentive package to locate a $200 million, 650,000-square-foot logistics and fulfillment center in Tallahassee/Leon County, one of several locations the company was considering.
The company's request for anonymity — a typical aspect of negotiations between businesses and economic development agencies — prompted the "Project Mango" moniker, but speculation pointed to online retailer Amazon early on.
In an archetypical government town like Tallahassee — state capital, two major universities and a community college larger than many universities — there is limited corporate sponsorship for cultural events and nonprofit fundraisers, things that contribute to a higher quality of life. The potential arrival of the biggest commercial venture in Tallahassee history was viewed as a sign of hope that the county's financial base might diversify and expand.
"Amazon's project is a once-in-a-generation economic development opportunity for our entire community," Leon County Commission Chairman Rick Minor said once the deal was sealed. "Amazon's investment in Florida's capital county will be transformative, generating more than ı,000 full-time jobs and a total economic impact of $45ı million. We are living in extraordinary times, and our ability to create more employment opportunities for local families could not have come at a better time."
Tallahassee's economic tide could be turning, but some wondered at what cost.
The fine print
Local businessman DeVoe Moore had long planned to develop his property on the north side of Mahan Drive, between Interstate ı0 and Thornton Road. Toward that end, he had the area approved for development in 20ı2. That way, once a development plan was in place, all that would be needed was approval of a sign variance.
He sold ıı8 acres near his Antique Car Museum to two entities representing Amazon for an estimated $22.7 million.
The Tallahassee-Leon County Office of Economic Vitality handled the economic incentives package, acknowledging in September that the company was indeed Amazon, and the deal had been struck after the promise of $2.56 million in local incentives.
"We are proud to officially announce Amazon is coming to Tallahassee," Christina Paredes, who heads OEV, said. "They'll be using advanced robotic technology within the fulfillment center. It's a really neat process where the robots are helping with the sorting and picking of your items that you order."
Residents in the Mahan Road and Buck Lake Road areas expressed concern about traffic impacts, but it was Thornton Road residents who were closest to the site and would feel the most impact.
When the Blueprint Intergovernmental Agency board, made up of city and county commissioners, met in July to vote on whether to approve the incentive package
for Project Mango, only City Commissioner Jacqueline "Jack" Porter voted against it, saying she thought the process had been rushed and area residents had not been given time to weigh in.
According to the development plans, all truck traffic will be required to use Vineland Drive, which has a traffic light at its intersection with Mahan Drive. Employees will use the Thornton Road exit from the property.
But some employees will turn right onto Thornton and head toward Miccosukee Road, one of Tallahassee/Leon County's cherished canopy roads. The impact on Miccosukee Road is not yet known, but options to widen the protected two-lane road to accommodate the increased traffic do not exist.
Growing pains
Many people likely don't realize it, County Commissioner Kristin Dozier said, but the final vote to approve or disapprove the project fell within very narrow parameters.
"Once the staff determined the project fell within the 'Active Center' designation, the issue was whether it met all the requirements of the designation, and it did," she said. "This is the highest use designation we have, and it usually covers mixed retail projects.
"But there is no designation for a fulfillment center operating three shifts, with people coming and going around the clock," Dozier said.
After the vote to approve the project, Dozier made a motion, passed unanimously, to have staff conduct a review in six months of the environmental and traffic impacts of the project.
Dozier believes the Amazon fulfillment center will be a good thing for Tallahassee and Leon County's economy, but she also wants to protect the people and natural resources that are already here. It's growing pains; the system was not set up to handle a project of the magnitude of the Amazon fulfillment center.
"The question is, do we need to include these issues in the review process?" she said. "The six-month review should help us answer it."