All About Santa Rosa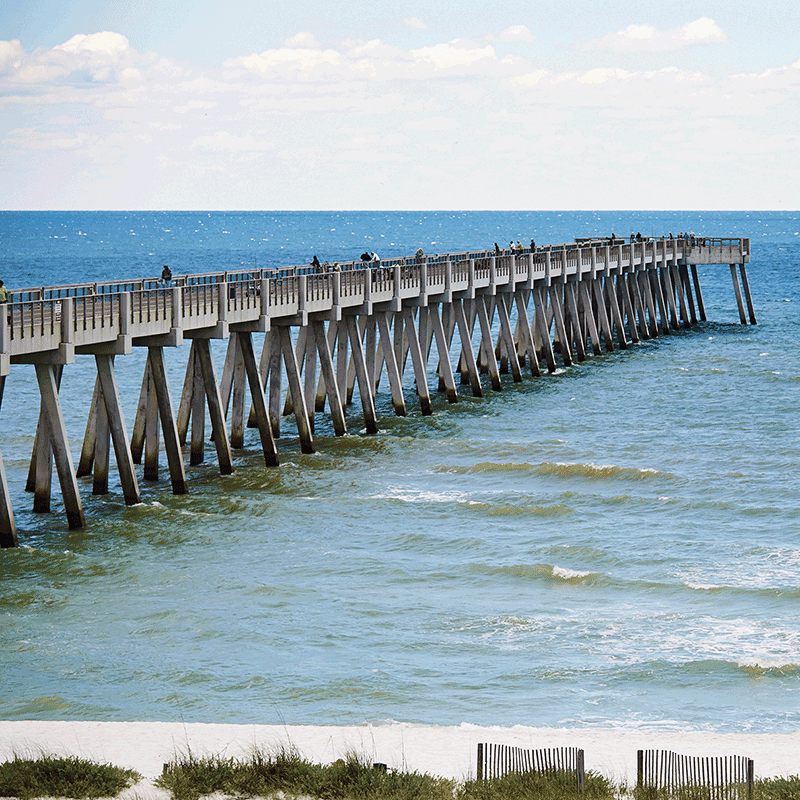 Santa Rosa County is in the midst of a six-county area of Northwest Florida that has the highest concentration of military retirees in the U.S., providing a trained and ready workforce. There are more than 31,000 military retirees in Santa Rosa alone — and approximately 100,000 military veterans in Santa Rosa and neighboring counties combined.
Four military installations are located 45 minutes or less from the county sites that are certified as shovel-ready. And, Santa Rosa County is only 70 miles from the new Airbus facility in Mobile, Alabama.
More than 36 percent of the county's population has an associate's degree or higher.
Local schools are among the best in the state of Florida — the school district, and the vast majority of local public schools, consistently earning an "A" grade from the state.
Local business incentives can provide up to $800 per position per year.
---
Population
2016 (estimated) — 167,009
Median Age (2015) — 39.3 years
Under 18 years — 29.3%
65 years and older — 12.9%
18 to 64 years — 57.8%
Tourism Development Tax Collection
December 2016 — $107,992.05 (18 percent higher than December 2015)
Employment
Median Household Income — $58,923 +/- $2,469
Median Family Income — $66,156 +/- $1,774
Unemployment (January 2017) — 4.4%
---
Major Employers (2014)
| | | |
| --- | --- | --- |
| Private Organizations | Industry | # Employed |
| Wal-Mart Stores (4) | Retail | 1,285 |
| Baptist Healthcare Systems | Health Services | 543 |
| Santa Rosa Medical Center | Health Services | 400 |
| Blackwater River Correctional Facility | Private State Prison | 400 |
| Publix | Grocery | 380 |
| Navy Federal | Financial Services | 340 |
| Mediacom | Internet/Cable | 300 |
| Goldring Gulf Distributing | Warehouse/Distribution | 240 |
| AppRiver, LLC | Internet Security | 220 |
| Lifeguard Ambulance Service | Ambulance Service | 160 |
| | | |
| Public Organizations | | # Employed |
| State Government | | 1,282 |
| Santa Rosa County School District | | 2,750 |
| Federal Military | | 1,336 |
| Santa Rosa County Government | | 949 |
| Federal Government | | 751 |
Sources: Florida Office of Economic and Demographic Research, U.S. Census Bureau, Santa Rosa Economic Development Office