Agriculture Still a Viable Industry in Jackson County
Agriculture still a viable industry in Jackson County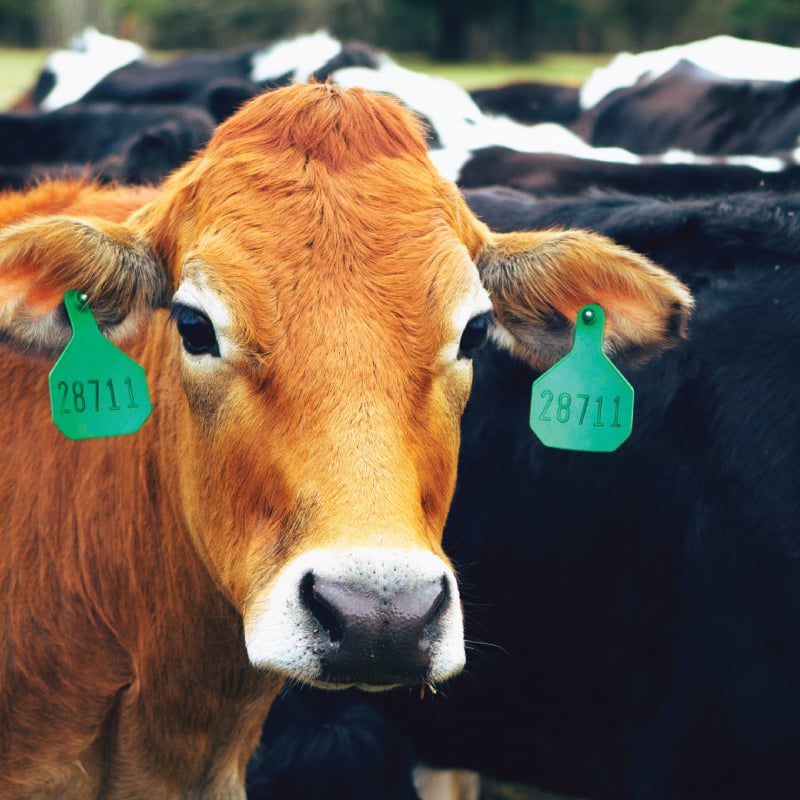 Cotton, peanuts and beef cattle make up most of Jackson County's agricultural output today, while advances in automated farming, improved soil management and increased efficiencies in beef production mean greater yield, better quality and less waste than ever before.
"Obviously the efficiency in farming equipment and technique is so much greater," said John Alter, chairman of the Jackson County Chamber of Commerce and owner/manager of about a thousand acres of farm and pine plantation land. "We're more efficient nowadays. These guys can go out with GPS and get more out of a given acre or whatever than their daddy could. We're still very much an agricultural county."
Pine trees — the longleaf variety — and hardwoods were an important economic staple of North Florida back when the timber was harvested and processed for naval stores and material for ship masts. Today, that "silviculture" is still very much with us, Alter said.
"The harvesting cycle is years instead of weeks or months, but it is still a crop and part of the food and fiber base of Florida's agriculture," he said.
But in Jackson County at least, the king and queen of local agriculture is peanuts and cotton. That's not to say there are no other endeavors going on.
"We joke that we grow three things: pines, peanuts and prisons. But the yearly harvest is peanuts and cotton; not only that, but tomatoes and cucumbers. The produce variety of agriculture is kind of developing a little bit more. You'll see large fields of tomatoes, acres and acres of them, and there is a subset of smaller farms that do certain business in the summer crops."
Agriculture is still a key economic driver for Jackson County, according to Doug Mayo, director of the Jackson County extension office. Photo by Scott Holstein
Doug Mayo, director of the Jackson County Extension office, agrees that there's a wide range of agricultural products being grown here, including beef cattle, Satsuma oranges, olives — and there's even some international aquaculture taking place in the form of a caviar farm. But the biggest effort is in cotton and peanuts, which go hand in hand with one another.
"If you look at the total acreage devoted to agriculture, far and away the driving number of business and dollars and land devoted to commodity agriculture in our case is primarily three crops: cotton, peanuts and beef cattle," Mayo said. "There's a wide range of other crops grown, but when you really look at all the hard-core numbers and greatest economic impact, those are our three main crops. But it doesn't diminish the interest people have in following these innovators trying new things."
Ever since the boll weevil was pretty much eradicated some 20 years or more ago, cotton has thrived in Jackson County. Peanuts, the one-time king, provide a needed rotation crop for cotton farmers. Meanwhile, beef cattle are fattened up on pastures not used for crop production.
According to the University of Florida, in 2012 Jackson County had 43,098 acres of cotton and 34,726 acres of peanuts. That's enough cotton to make 18 million pairs of jeans and enough peanuts for one billion sandwiches. Peanut production, while smaller in acreage, grew 10 percent over its 2011 numbers while cotton actually went down 4 percent from 2011. Pastureland seems to be dwindling; in 2009 it stood at 36,062 acres but in 2012 it had decreased to 27,387 acres. All told, land use maps for Jackson County show that approximately 211,916 acres of land are devoted to some kind of agricultural endeavor.
However, that doesn't diminish the efforts of a few locals who are trying to establish a foothold for new things, from international caviar aquaculture to Satsuma citrus and olives. These new players on the scene can be commended for their enterprise, but the challenge rests in finding and exploiting the right market. The bulk of the acreage and the bulk of the farmers are still engaged in commodity farming, because that's the easiest way to market and sell large quantities of something, Mayo said.
Nolan Daniels (left) and grower Mack Glass in the midst of a Satsuma orange grove. Photo by Scott Holstein
"There's always people who are exploring new markets, new ideas and the reality is a lot of the unique agricultural things are more of a challenge to build a niche and carve out your own market," Mayo said. "It's very slow to build a niche market or create an alternate crop that fits a new niche and gets established."
Even then, it's tough being a farmer. The number of dairy farms, for instance, has dwindled as the soaring cost of overhead and volatile milk prices have taken their collective toll. But there is still milk on the shelves, thanks to the plucky few who hang in there because they love the business.
"We dairy not because of the grand income that we think might be available, we do it because we love to do it," said Dale Eade, who runs a dairy farm north of Marianna with wife Cindy. "We love taking care of animals, love being outdoors, for some perverse reason we like to work hard, and we enjoy being part of a community and having a dairy farm allows us to do that. We don't dairy for money."
Adds Cindy Eade, who sits on the board of directors of the Jackson County Chamber of Commerce and Farm Credit of Northwest Florida, "From my standpoint as a wife and mother, farming is a wonderful way to raise kids. I grew up a city girl and love living on a farm."
Meanwhile, the researchers and scientists at the North Florida Research and Education Center are successfully finding ways to make farmers' dollars go further. Among its many efforts, the center has a Marianna farm which features a world-class, computerized, multimillion-dollar feed efficiency unit that carefully studies and measures how cattle feed.
"In real time we can see how an animal is eating and how it's growing," said Director Nick Comerford. "If we can get the same weight gain with less feed we save farmers money. The unit we have is one of three in the U.S., and the only one that deals with tropical and subtropical breeds of cattle, and that makes it unique."