Actions you can take to shore up the bottom line
Pick up some tips from fellow entrepreneurs on how they've been saving money.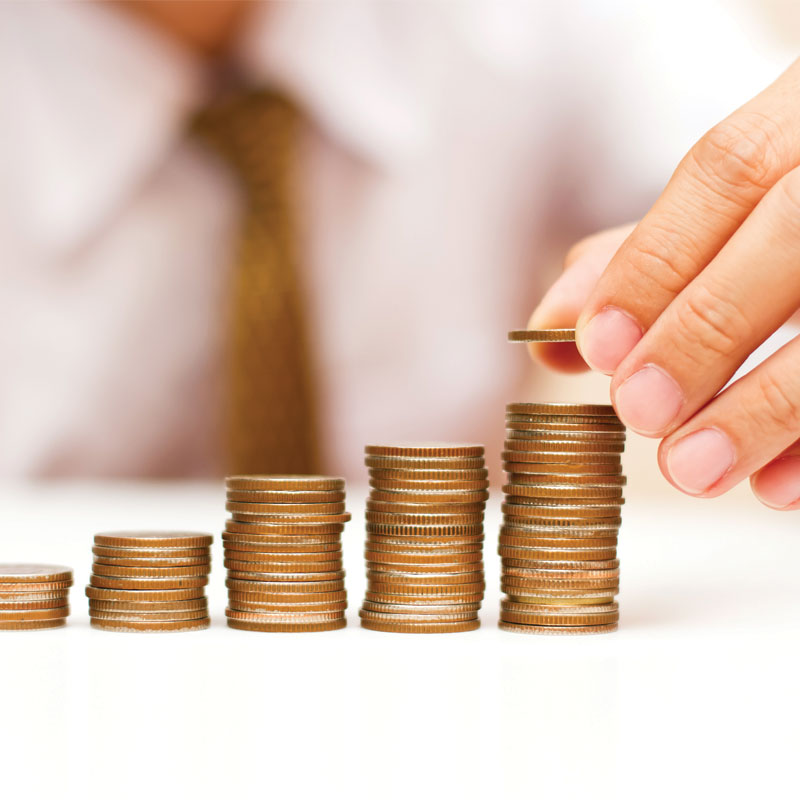 The unemployment numbers are going down, and there are glimmers of sunshine on the economic horizon. But business owners across Northwest Florida, still smarting from the after-effects of the Great Recession and the BP oil debacle, continue to watch their pennies, looking for ways to cut costs and get the biggest bang for each dollar spent.
So what's the best way to save money?
With a little research, you'll find that tips abound.
Become more energy efficient. The cost of heating and cooling your business — and keeping those lights and computer systems running — is not going to go down. So, the best way to cut those expenses is by introducing more "green" into your operation. A good place to start is by asking your utility company for an energy audit. (And ask your employees to shut off the lights when they're not using their offices or conference room.)
Try saving dollars by renegotiating your cell phone contract — or double checking with local banks to make sure you are getting the best (no fee) deal possible on your business accounts.
Do you have staff that has to travel to meetings? How about checking out Web-based conference call offerings. Many are low-cost and will save you on plane, car rental or mileage payments, not to mention meals and lodging. Some are free, like Zoho Meeting. You can use Microsoft Office Live Meeting at little cost or Skype. Check out what's available. You'll still be able look your client in the eye but be saving money while you're at it.
Sending out newsletters? Try an online version to save postage. Need to buy furniture or equipment? Check to see if you can get something secondhand or reconditioned that looks like new. Who's going to know?
Hire a returning or disabled veteran. According to the Small Business Administration, businesses can earn a $5,600 maximum federal tax credit for every unemployed veteran they hire. And the Wounded Warriors Tax Credit gives businesses a maximum $9,600 tax credit for each veteran hired that has a service-connected disability.
Want to advertise but can't quite afford the bill? The Entrepreneur website suggests teaming up with similar but non-competing businesses to purchase a group ad. And don't forget social media.
To get the real skinny, we asked local business owners in the 850 to tell us how they are shaving their costs. Here are some of the suggestions they were willing to pass along:
If you are swamped with work like most small biz owners are, hire a virtual assistant to take care of many of those time-sucking, mundane tasks. Or give them many tasks from your to-do list that has been snowballing. There are plenty of talented VAs out there to choose from. This is a great option if you are not quite ready to commit to the long-term expense of another employee. — Ted Frazier
Get a review of your landline phone services from an independent telecommunications expert like Lee-Tel Communications, who can objectively advise you on how to most cost-effectively meet your telecommunications needs. Consider dropping your fax landline and using an integrated voice-fax service with email follow-me features like the Virtual Office from Townbeacon Internet Services. Both of these are local Tallahassee small businesses with great track records. — Chip Mitchell
Make sure you ask every one of your business partners to revisit contracts with you. Ask for reductions in order to increase sales. Anything that is based on a percentage will grow for them and you. Win-Win! — Peggy Bawl
The construction industry has been a very tough market for the past few years. We have managed to stay afloat through our dedication to one-on-one customer service, which requires minimal funding, and advertising in local markets. — NRG Industries
If your business uses vehicles on a regular basis, consider looking into more fuel-efficient vehicles. Two ways to improve fuel efficiency on existing vehicles are to keep the tires properly inflated and to remove excess weight. Laptops consume less energy than desktops, so when upgrading computers, consider whether laptops are an option for your office's workload. — Karen Szulczewski, Better Business Bureau/Northwest Florida
Check your taxes. An accountant might cost a little, but you might not be writing off everything you can. Utilize credit cards with cash back on purchases you buy often or that give you credits.
I am a big fan of using virtual technologies to operate a small biz. Solutions like:
Basecamp — collaboration and project management
Grasshopper — telephone services
OpenOffice — alternative to Microsoft Office
Dropbox — document storage and archiving
Google — strong offering of business applications
WordPress — quick and easy way to create a website/blog
— Eduardo Gonzalez Loumiet
One will save money, time and sanity if one has business cards printed up by places such as Staples. Some sheets of homemade biz cards will be perfect, but 90 percent of the rest will make you scream. Alas, it sounds great to make EVERYTHING yourself but sometimes … ouch! It hurts the mind and the wallet. And keep the biz cards simple, one sided and in one color. It's cheaper and if the cards are designed right, sometimes less is more. — Republic of West Florida Trading Company
Make sure you are funding a self-retirement plan, which is a good tax savings. — Joan Fleischer-Tamen