A Parental Pursuit For Equality
Quest for fatherhood took gay couple across the country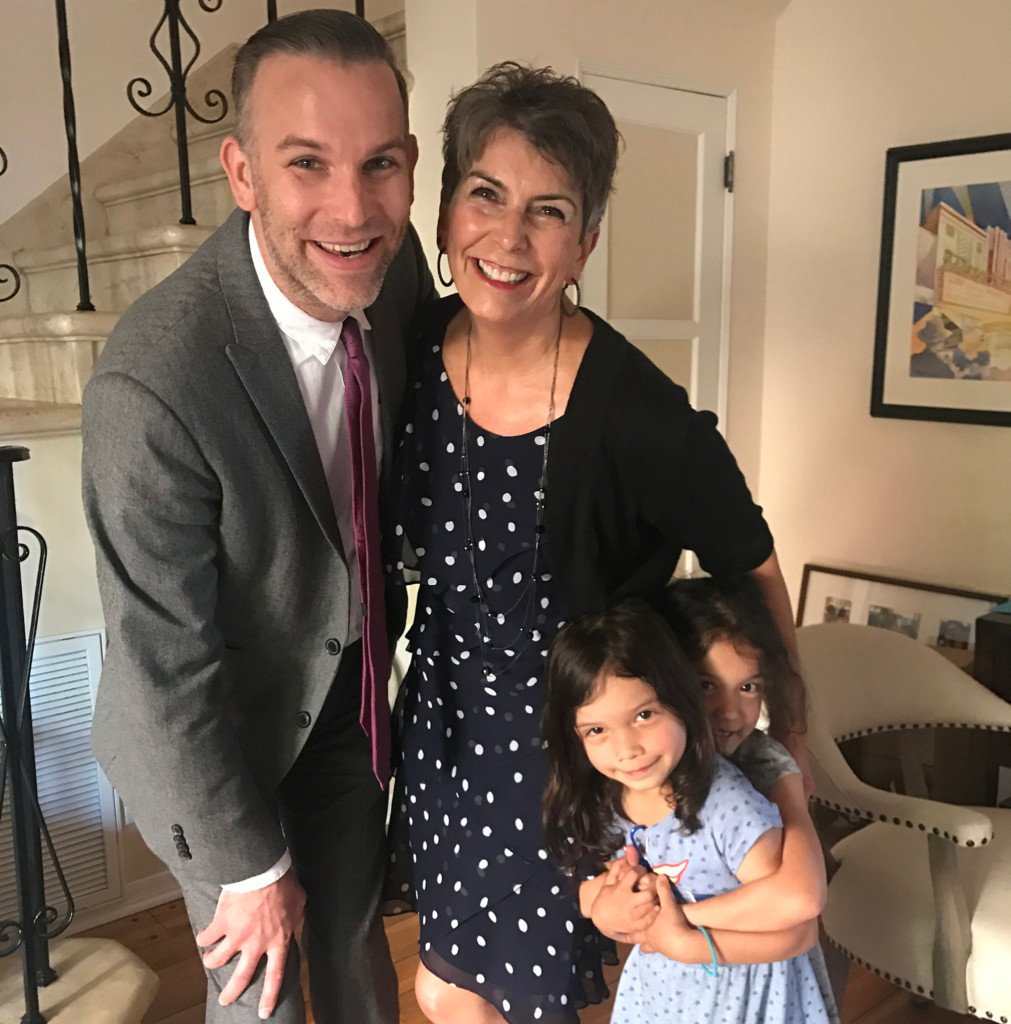 Frustrated, Cathy Rifenburg put pen to paper.
She wrote then governor Charlie Crist to encourage him to take action to make it possible for members of the LGBT community, including her son, to achieve life goals accessible by countless others.
"I told him that Florida was losing its young people and their energy, their brainpower and our future," Rifenburg said. "What are you going to do about this?" she wanted to know. "Don't you think we should be addressing this now?"
In reply, she received … nothing.
Rifenburg had been deeply saddened when her son, a classically trained musician, and his partner, then a journalist, announced to her in 2008 that they had made plans to leave Florida.
Nathan Rifenburg wanted to have the experience of being a father, but Florida law at the time-barred gay couples from adopting children. Two years later, the state ban on gay and lesbian adoption would be ruled unconstitutional. And, in 2015, Gov. Rick Scott signed repeal of the ban into law.
Meanwhile, Nathan and his partner, Lucas Grindley, had moved to Los Angeles.
There, after completing a lengthy application and training process, they would become foster parents to two 5½-month-old twin girls, who had been born to a woman addicted to methamphetamine. Both children entered the world with meth in their systems.
"These two little girls descended upon the boys' household and, like most first-timers, they didn't understand all of the ramifications of parenthood," Rifenburg smiled and said. "Annabelle and Audrey took over their lives."
The mother had five children in addition to the twins, whom she turned to her own mother to help raise. Nathan and his partner petitioned for termination of parental rights. The court gave the mother five tries to get clean. Outpatient programs. Inpatient treatment. None of them was successful.
"It is such an ethical dilemma," Rifenburg said. "We did not wish to cause the young woman pain, but you just knew that the girls were going to be better served by the dads."
Rifenburg took part in the celebration in California when Nathan and his now-husband officially became fathers. Too, she attended an appointment that her son had scheduled with a pediatrician and a psychologist. As a social worker, herself, Rifenburg was curious to discover how maternal drug use in utero manifests itself in children as they develop.
She would learn that "meth babies" often exhibit symptoms of attention deficit disorder. Their limbs may be unusually rigid or flaccid. In that latter regard, Annabelle was the greater concern. Nathan and his mom were made "physical therapy interns" and were introduced to dexterity exercises used as assessment tools.
Now age 7, the girls are healthy and have developed normally. The dads and the girls currently live in Philadelphia. Nathan Rifenburg is the program manager for Musicopia, a nonprofit organization whose mission is to provide opportunities for children to experience, learn, perform and appreciate music. Grindley is the executive director of Next City, also a nonprofit, which is devoted to inspiring social, economic and environmental change through journalism and events.
"It doesn't happen often, but sometimes people will challenge me and ask me why my son and his husband should be allowed to be dads," said Rifenburg, who founded the Panama City chapter of PFLAG for parents and friends of gays and lesbians in 2006.
"They do that, and I pull out statistics. Don't tell me that the straight people in this country care about children when there are a half-million children in our foster care system. Don't tell me my son shouldn't have had the opportunity to become a parent to girls who otherwise would have gone into the system. That argument stops people in their tracks, and then I encourage them to become foster parents."
Rifenburg, while heartened by progress that has included the Supreme Court's landmark decision on same-sex marriage, is at the same time uneasy.
We live, she said, in a world in which many people have the "unfounded fear that if we open the door to equality, dramatic, permanent change will result and they will somehow lose the ability to successfully navigate the world."
Rifenburg and her husband Jerry, a retired Air Force fighter pilot, have two sons, one straight, one gay.
"Why should one son be captive in his own country?" she asked. "Why can't he live in the 32405 zip code and realize what he wants to realize without being subjected to extreme bias and discrimination on a regular basis? That's not right. He's an American just like my other son is."