A Northwest Florida Renaissance Man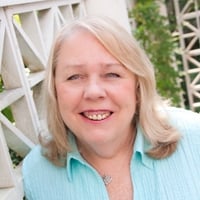 I've had the pleasure to meet a lot of interesting people in my journalism career, from presidents to actors to movers and shakers in politics and business to regular folks just trying to do a good job or battling to overcome adversity.
In short, being a journalist is anything but boring.
Since I became editor of 850 in September of 2008, I've met an endless string of dynamic men and women in our region who are working hard to promote their businesses, their cities, their counties, Northwest Florida as a whole.
One of my most treasured "finds" — in what I had at first considered an unlikely locale — has been Art Kimbrough of Jackson County, a Renaissance Man with deep roots in Northwest Florida who left the region for corporate work and then returned. "I spent my life as a young man aspiring to go to the big city and become somebody," he said when we featured him in the February/March 2011 issue of 850. "But I realized I was running away from a real treasure."
Hired on as the president and CEO of the Jackson County Chamber of Commerce, one of his top jobs was to convince the world that Northwest Florida's growing Jackson County is a darned good place for families to live and work — and a great place to do business. And the county could not have had a more enthusiastic cheerleader. The proof can be found in the pages of 850, where we have written story after story of business successes in Marianna and Jackson County.
Photo by Scott Holstein
Now, at the age of 65, he's decided to retire from his Chamber job.
What will he miss most? No surprise answer from the affable and sociable Kimbrough — the people.
"A Chamber CEO sits at the intersection of business, community and government. From that vantage point, you have a first-hand view of what is going on in each. That gives you the ability … to jump in quickly and shape the outcome of events," he explains. "It's just plain fun!"
A Chamber of Commerce equivalent of the Energizer Bunny, Kimbrough has not let any grass grow under his feet. His proudest accomplishments? Doubling the Chamber's membership; creating the First Friday Power Breakfast program; growing the annual Chamber banquet into a major source of income; increasing corporate support; establishing political connections with state and legislative leaders ("Seeing them take action based on what they learned from us is even more satisfying," says Kimbrough); and building media relationships. When I wanted to know more about Jackson County, Kimbrough brought community leaders together for a meeting where I learned about a myriad of success stories in the county.
Now Kimbrough heads into a new phase of his life after buying out his partners and investors in The Overstreet Company, a regional owner/operator of funeral homes and cemeteries. His flagship location is Abbey Funeral Home and Tallahassee Memory Gardens on North Monroe in Tallahassee. His goal: Grow from four to 20 locations across the Southeast over the next decade. It's a clear sign Kimbrough doesn't intend to slow down his pace in the coming years. (What do you expect from a man who got up at 4 a.m. on his first day of retirement to pay bills and make breakfast for his wife?)
"I love the game of business and don't plan to give it up in retirement, whatever that is!" he says. "I'm retiring from the Chamber, not retiring from business or life."
And, hopefully, he'll keep playing his trombone while he's at it.