A Midtown Investment
Deal Estate: Just Listed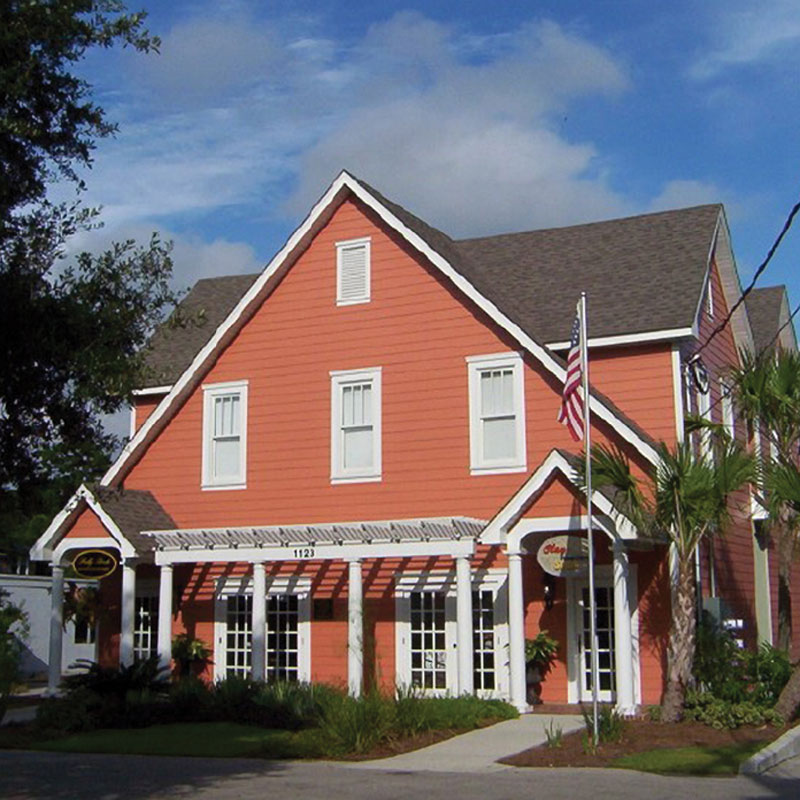 Not so long ago, "Midtown Tallahassee" wasn't on any maps. A decade later and this up-and-coming neighborhood is the stomping ground of young professionals and well-established families alike. Both private investors and city officials encouraged the change — and the owners and visionaries behind this listing spearheaded the endeavors.
Currently, the building is home to Lucy & Leo's Cupcakery, Paisley Café and Game Day Boutique, as well as a high-end private penthouse residence.
"Ask anyone today where is the 'to go place,' and they will tell you Midtown Tallahassee," said the property's owner and listing agent Phil Summers of Summers Realty of Tallahassee. "It is the hippest, hottest area for not only the shopping and social crowds, but for investment."
But the property's history hasn't always been so glamorous. After sitting vacant for years, it was an eyesore. When the present owners purchased the nondescript building in 2001, they turned it into one of the most iconic hangouts in all of Midtown. A bright hue was chosen to grace the exterior, professional landscaping was implemented, interior details were addressed and soon eager tenants couldn't stay away.
Each of the three floors is 3,000 square feet — giving any current or future tenant plenty of room. By adding a third floor, potential buyers will have the option to "live, work and play" all in the same area — one of the City of Tallahassee's favorite catch phrases. The penthouse has a gourmet kitchen, three bedrooms and two-and-a-half baths.
"In selling this property we see that it's time to move on to other projects, since we've accomplished our mission of turning this pumpkin into a carriage," joked Summers.
The property has five units, 6,000 square feet of retail space and 25 parking spots.
---
Quick Look
Address: 1123 Thomasville Road, Tallahassee
List Price: $1,665,000
Square Feet: 9,000
Contact: Phil Summers, Summers Realty of Tallahassee, (850) 222-5658