A Hometown Perspective To Healthcare
Bay Medical Sacred Heart's leader shares where they're headed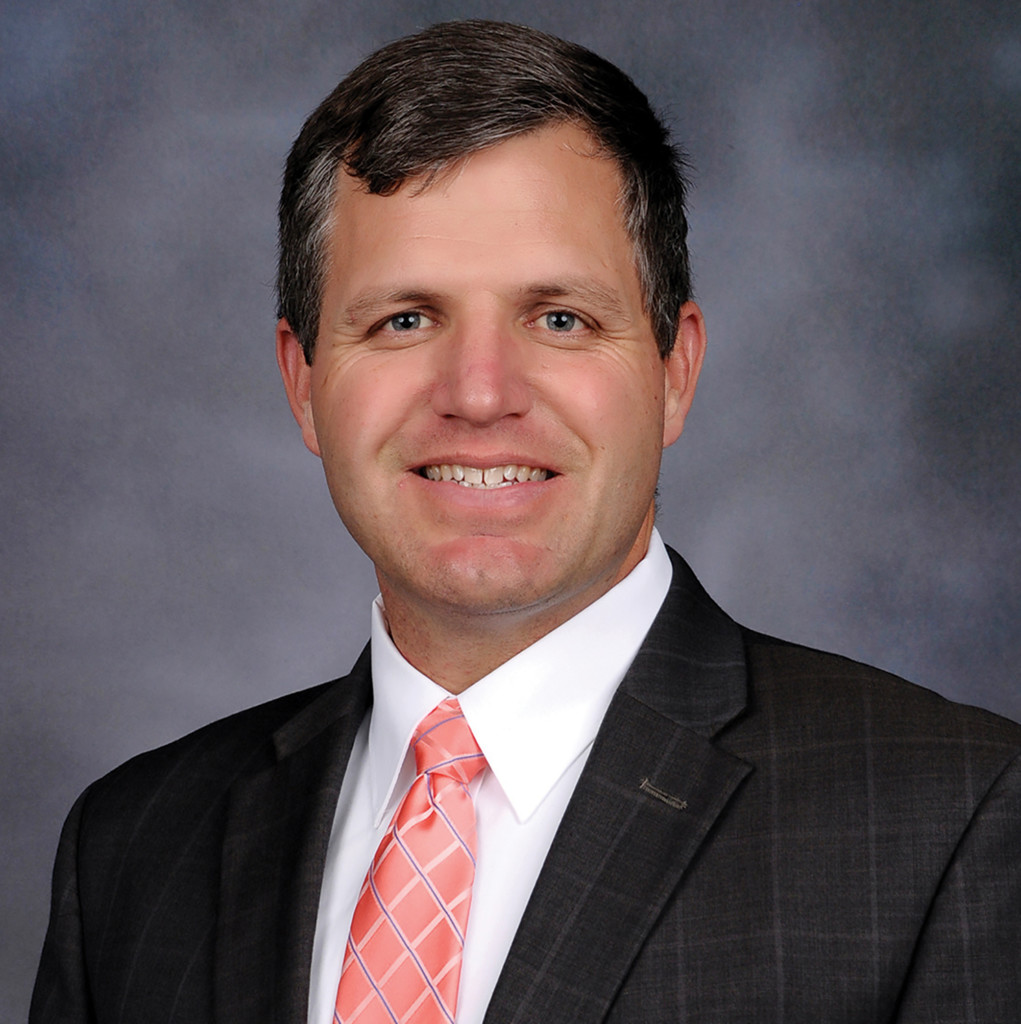 Ascension's Sacred Heart Health System, part of Ascension Florida, announced in March that Heath Evans had been named president of Bay Medical Sacred Heart in Panama City.
His administrative experience in health care began in 2006 with a physical therapy practice in Lynn Haven.
Prior to arriving at Bay Medical Sacred Heart, Evans served most recently as chief operating officer of South Georgia Medical Center in Valdosta, Georgia.
His promotion to president came shortly after Ascension reached a final agreement to fully acquire Bay Medical.
This summer, Evans engaged in a Q & A session with 850 Magazine editor Steve Bornhoft.
850: How about a little personal history for starters?
Evans: My parents moved to Bay County in 1985 and started Color Press Printing across from the Sheriff's Office in Lynn Haven. I graduated from Mosley High School and went to Gulf Coast State College for firefighter/paramedic training. I worked as a first responder in Orlando for six years and then returned to Bay County and worked for a year and a half for Chief Mark Bowen. My family and I traveled around some as I built my career in hospital administration. On Jan. 2 of last year, I became chief operating officer at Bay Medical/Sacred Heart. I worked in that role for about four months and then was given the wonderful opportunity to become president of the hospital.
850: Now eight months after Hurricane Michael, what is the condition of the physical plant?
Evans: We're doing good. Construction is underway. We are in recovery mode like most folks in Panama City are, but core services are open at the hospital. Our trauma center is, unfortunately, very active. Our cardiac cath labs are hitting numbers very much like they did prior to the storm. Our cardiac surgery program is actually busier than before the storm arrived.
850: Have any services been discontinued?
Evans: The only service at the hospital that was discontinued due to the storm was our labor and delivery OB program. As to ancillary services, the Baldwin Plaza location was heavily damaged. Our services are available; it's just that locations are more limited.
850: How were employment levels affected?
Evans: Currently, we employ about 900 full-time employees. Prior to the storm, we were around 1,200. We have been successful in re-employing about 70 employees who have come back to us, and we are looking for more every day. We are in a hiring mode and, eventually, we hope to add about another 300 positions.
850: What was your experience at the hospital during the storm?
Evans: We took patients into the interior part of our building away from windows, mainly around our operating room and post-anesthesia care unit areas, and it was just amazing how calm our staff stayed as they cared for the patients, and it was amazing how calm our patients were as they were moved out of their rooms. We didn't experience a single injury or a single bad outcome at the hospital from the storm. The evacuation of patients to our partner hospitals in Destin, Pensacola and Jacksonville went very smoothly; we are very proud of how everything went.
850: It sounds like you were as prepared as you could have been for what happened.
Evans: We had our disaster plan in place long before the storm arrived. About 48 hours before it hit, our incident command center was set up and we started calling in our teams in "A" and "B" shifts. We made sure we had water and backup systems. Fuel tanks for generators were topped off and everything went as planned — except that we had a Category 5 hurricane. Looking around the community, while we had damage, I think we did relatively well. We responded to the storm well. We actually fed not only our patients, but our employees, first responders and contractors three hot meals a day.
850: How has you parent company, Ascension, responded to the storm?
Evans: Ascension has pledged $47 million to rebuild the hospital and clean up the campus, and that money includes $11 million to purchase new equipment. We're going to have a lot of nice, new, cutting-edge equipment with which to carry our mission forward. Already, as the storm was approaching, we were installing a state-of-the-art da Vinci robot for robotic surgery and a new 64-slice CT scanner. We plan to add 144 beds as part of the rebuild, and all of our beds will be private. That's part of the modern way of delivering health care. We have a 12-month timeline for accomplishing all that we plan to accomplish with the $47 million.
850: As president, what are your goals?
Evans: One is to get the hospital back to the capacity that is needed for this community. Two is to look at how we deliver health care across the region wherever the care is needed, and not necessarily at the hospital. We want to be convenient and for people to get quality, affordable, personalized care close to home. We want to bring Bay County forward to where health care is going, and that's away from hospitals and toward high-quality, accessible community centers. At the same time, we are working closely with hospital staff to provide them with what they need for cases requiring hospitalization. Generally, we want to provide to Bay County the kind of quality that Sacred Heart is known for.
850: The BMC/Sacred Heart service footprint extends well beyond Bay County, of course.
Evans: Yes. We are the cardiac, neuro and trauma center for the region. People travel a good distance to get to us. Our service footprint extends to Alabama with our trauma system and some of our higher-level care in cardiology. We've had patients come to us from as far away as Montgomery for orthopedic care and ortho trauma care. We reach over to Calhoun County, Gulf County and Franklin County. We are now a full partner with Ascension hospitals in Gulf County and the Emerald Coast, and provide care for patients from those hospitals when what is required exceeds what they can do.
850: What accounts for the heavy traffic to the trauma centers?
Evans: Things that you hear about in the news. Crimes of violence, the Thunder Beach motorcycle rallies are always a busy time for us, auto accidents. You name it, we're here answering the call and there have been absolutely amazing stories about lives being saved.
850: How would you rate employee morale?
Evans: Morale is very good. We are doing a lot of special things to make sure that we are taking care of the mental health of our employees. We have resources available for them as the community recovers from Hurricane Michael. The integration of our staff with other hospitals really boosts morale and makes people feel like they are part of something bigger. Housing has been an issue. Traveling nurses are having a hard time finding places to live. But, one of the benefits of being part of a large corporation is that we can work on our own temporary housing for the employees and travelers that we need to staff the hospital. Ascension provided thousands of days of housing for employees who were displaced. It feels great to be part of an organization that does so much.
850: Final thought?
Evans: The patient census is up, and we are excited about the future.