A Helping Hand for Small Businesses
State microfinance programs are an untapped resource in Northwest Florida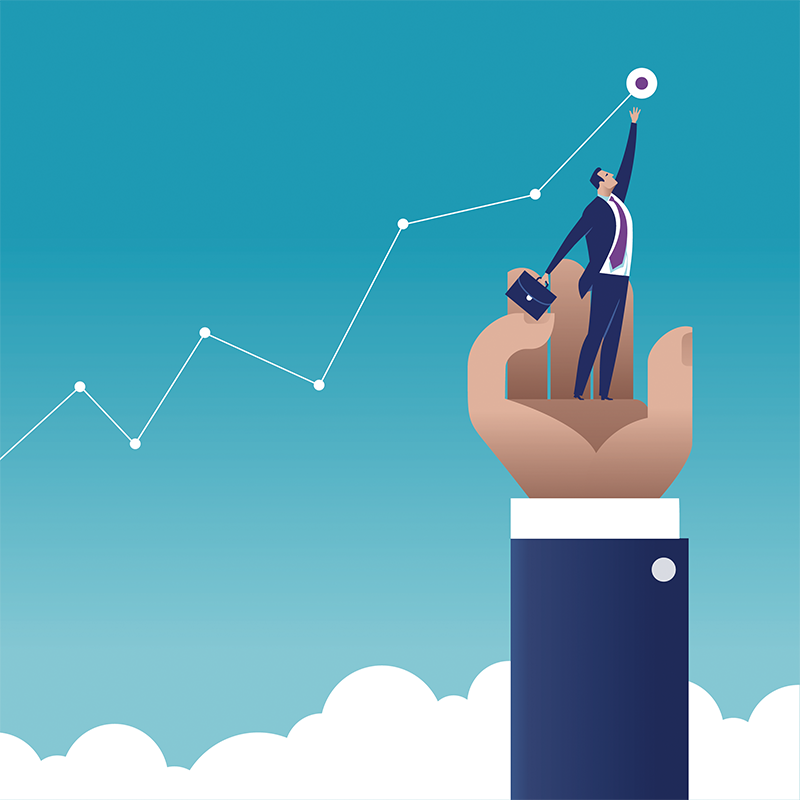 In 2014, hoping to help entrepreneurs around the state emerge from the national economic slump and get access to small loans for their business, state legislators enacted the Florida Microfinance Act and set aside $10 million for implementation. The intent was to provide loans and loan guarantees for business owners who had trouble getting access to small amounts of capital.
Since the program was initiated, 92 businesses have applied. As of January, 53 had been approved and 38 loans and three loan guarantees had been granted — for a total of more than $1.1 million. (Of that amount, loans accounted for $653,764 and guarantees $585,200.) But state officials say there has been little interest in the program from North Florida. Instead, it has been most popular in Southeast Florida, where beneficiaries include small-business owners Arturo Dominguez of Miami and Nubia Cardenas of Hollywood.
Dominguez is owner of Arpechi Windows Inc., a business that manufactures and installs custom windows and doors. In October 2014, Dominguez applied for and received a microloan in the amount of $9,500 for working capital. The loan's purpose was to stock up on custom glass inventory to be used in the business' high season, which runs from January to October.
Cardenas, meanwhile, owns Mi Columbia Linda USA Inc., an import company that distributes Columbian handmade crafts. In 2015, Our Microlending LLC provided a loan for Cardenas, who used the $9,000 working line of credit to stock inventory for the holiday season.
"DEO's microfinance programs are helping Florida entrepreneurs and small businesses thrive by providing access to much-needed capital," said Cissy Proctor, executive director of the Florida Department of Economic Opportunity. "Small businesses are the backbone of Florida's economy, and programs like these help support companies, jobs and families across the Sunshine State."
The Microfinance Loan Program consists of short-term, fixed-rate microloans. Loan administrators provide a one-to-one match to make short-term microloans of up to $50,000. Each loan is contingent on the borrower completing business training and receiving technical assistance from the Florida Small Business Development Network.
The Microfinance Guarantee Program provides credit enhancement on loans offered by a bank for between $50,000 and $250,000. On meeting certain qualifications, the state will guarantee each loan up to 50 percent with the help of Enterprise Florida.
The types of businesses currently making the most use of both programs involve retail, construction, manufacturing and food service.
State officials don't have an inkling why the programs aren't as popular in Northwest Florida as they are in the southeastern and central parts of the state, but entrepreneurs and/or small businesses with 25 or fewer employees and gross annual revenues of up to $1.5 million can apply. Proceeds can only be used for startup costs, working capital and to purchase materials, supplies, furniture, fixtures and equipment. The money cannot be used to pay off creditors, pay for lobbying activities or finance the purchase, construction or improvement of real property held for sale or investment.
Legislation to establish the program was championed by Sen. Lizbeth Benacquisto, R-Fort Myers, who cited the lack of access to capital as a critical issue for small business.
"Oftentimes banks find this type of lending less than desirable because loan amounts are too small to recoup underwriting costs, pay loan-process expenses and earn an adequate profit for the lender," she said at the time. "However, by making capital available to lenders at below market costs, the Florida Microfinance Act will stimulate growth, expansion and job creation within creditworthy small businesses throughout our state."
To apply for a loan, a business must contact one of the DEO's Microfinance Loan Administrators to begin the application. In Northwest Florida, the Florida Black Business Support Corporation in Tallahassee is a loan administrator (accessfloridafinance.com). For the Guarantee Program, the business must apply and obtain loan approval with a retail bank of their choice that is also willing to use state funds to guarantee a portion of the loan.
For more information on both programs, visit floridajobs.org/microfinanceprograms.